What Activision Blizzard title(s) would you most like to see Microsoft bring back from the dead?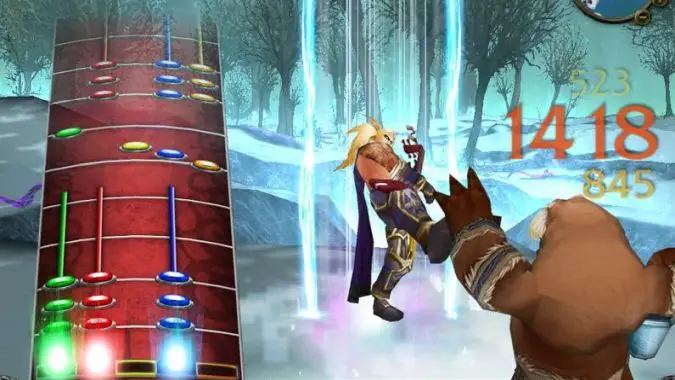 Of the many conversations and "what ifs" currently being thrown around after the surprise reveal that Microsoft plans to buy Activision Blizzard, the topic of long-forgotten games coming back from the dead has been one of the more fun ones to think about. After all, Microsoft isn't just taking control of active IPs — they're getting the whole dang library of current and former Activision titles. That means games like Guitar Hero, Prototype, and Crash Bandicoot could realistically be revived once Microsoft takes official control in mid-2023. What's more, Xbox CEO Phil Spencer has already expressed interest in revisiting old franchises.
That means that until we hear otherwise, we're free to speculate on (and hope for) games that might see new life under Microsoft's lead. For my part, I have very fond memories of the first few Guitar Hero games, so I'd absolutely be down to see what a new entry might look like. Of course, the cynic in me feels like it might be full of DLC packs and microtransactions, but the desire is still there. Show me what Guitar Hero looks like in the 2020s.
On the Blizzard side of things, StarCraft: Ghost has always been one of those titles that intrigues me. It sounded up my alley back in the day, and I'd still love to see what an FPS looked like in the StarCraft universe. Plus, Microsoft has a lot of studios under its belt. Reviving Ghost wouldn't necessarily mean Blizzard would be taking the reins. Microsoft could hand it over to 343 Industries (the team behind Halo Infinite), id Software (of DOOM fame), or any number of their subsidiaries. There's a very real chance that Ghost could end up its best self now that another studio can help with development.
Of course, those are just two of many potential games to revive. What sorts of games are you hoping to see Microsoft bring back from the dead? What long-forgotten titles are you most excited to potentially revisit?