How long should a World of Warcraft expansion last?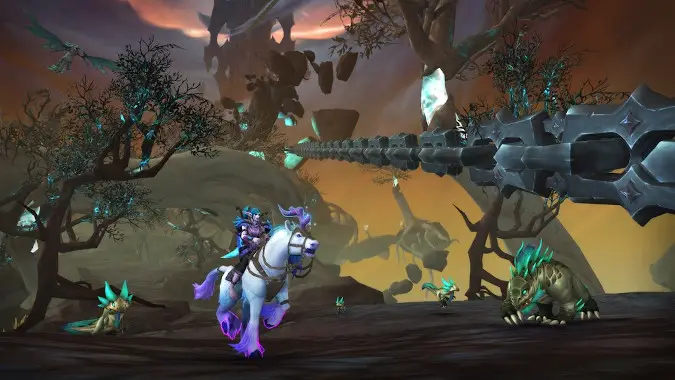 The average length of a World of Warcraft expansion is about two years. The longest length — from release up until the following expansion — was Battle for Azeroth at 27 months, and the second-longest was the time period from the original release of World of Warcraft to the first expansion, The Burning Crusade — there was a 26-month period there. The shortest? Warlords of Draenor at 21 months.
Other MMOs tend to put out expansions a lot more frequently — EverQuest has put out 28 expansions in 22 years, for example, while WoW has done 8 expansions since 2004. So in 18 years, it hasn't even managed half of the number of expansions EQ had in 22. On the other hand, Guild Wars 2 put out Heart of Thorns in 2015, Path of Fire in 2017, and is only now releasing End of Dragons in 2022, so that's three expansions in seven years and five years between its last expansion and the next one. So it's hard to saw WoW is the worst offender here — their content release schedule is actually extremely reliable in comparison.
So with the last major content patch for Shadowlands very likely being patch 9.2, that does leave us to wonder — when will that patch come out? How long will we be expected to raid the Sepulcher of the First ones, and will we have the next expansion on or before November of 2022, which would be almost exactly two years from Shadowlands release date? Considering all that's happen at and around Blizzard — the pandemic, the lawsuit from California's DFEH, the firings of prominent people like the company's President, the surprising news that Activision Blizzard as a whole is being sold to Microsoft — one might saw that getting the next World of Warcraft expansion out by November of this year would be an amazing feat.
But will it happen? And if it doesn't, how long are people willing to wait? If the next expansion took as long as the longest WoW expansion ever, it would come out in February of 2023. Is that too long to wait? How long should a World of Warcraft expansion last?