How do you feel about Syvlanas's fate after the epilogue cinematics?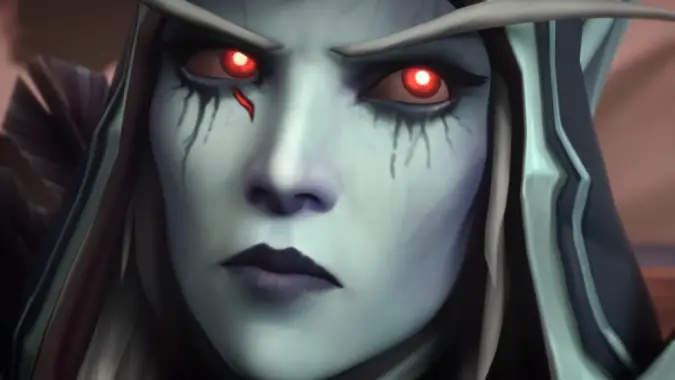 Spoiler warning: While the post itself is vague, be aware comments may contain spoilers for the Shadowlands epilogue cinematics.
I have been thinking about what I saw when I watched the recent cinematic. There's a lot to unpack here, and I'm sure a great many people have different opinions on what it all means, on what should have happened, on whether or not what did happen works for them, and I'm not here to tell you you're right or wrong. For myself, I honestly don't know how I feel about it, nor do I know what if anything I would have changed. My colleague at Lore Watch, Joe Perez, mentioned in our Discord that it wasn't very far off from what both he and I speculated might happen, and I agree with him. But that doesn't change the fact that for the past several expansions now, Sylvanas has been front and center and going past Shadowlands we won't be seeing her for a while. At least that's what I believe.
Was it a fitting end? I have no idea. I certainly didn't think it was a bad cinematic — the acting and in-game rendering was pretty close to immaculate, and it felt coherent and understandable given the characters involved and their journey in Shadowlands. Honestly, I think one complaint I would have is that if you didn't play the Night Fae Covenant, some of these character decisions will not make a lot of sense, and that's regrettable.
In the end, I just don't know yet how I feel, what I wanted to happen, or if what did happen is going to be satisfying for me. I doubt anyone could possibly craft an ending to this story that will satisfy everyone, but they certainly did their best, and I definitely felt that effort and their skill in much of the expansion. But this isn't exactly about me. What do you think? Are you happy with what happened? How do you think Sylvanas's story in Shadowlands should have ended?