How do you fit in a little fun when you feel crummy?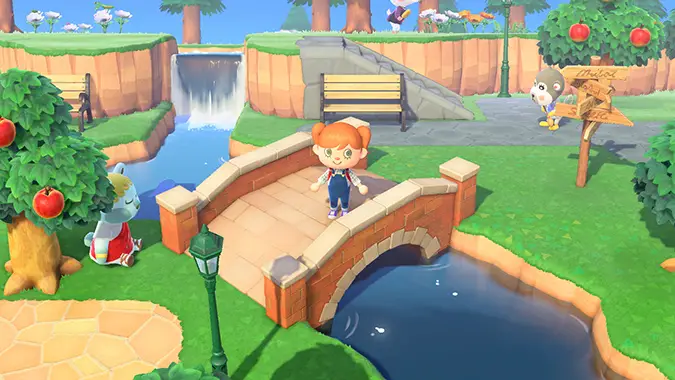 Bodies are complicated. Sometimes they work wonderfully and we feel superhuman. Sometimes they are uncooperative meat suits, and we feel utterly stuck. If you follow spoon theory, these are the days where you've got five spoons and about fifty things to get through. The math just doesn't work. Add in a few years of pandemic, and it's no surprise we are collectively a bit of a wreck. How can you bring yourself some fun when you feel so rough?
Typically, we would turn to our hobbies — things like crafts, reading, and video games. But how are we supposed to fit in the things we love doing when we only have five spoons?!
Everyone has their ways of adding a little fun to the day. I gravitate to a few things (that are not completely draining!) when I feel particularly rubbish:
Simple mobile games — Our own Anna Bell turned me onto Picross/nonogram games, and I haven't looked back. I find drawing in patterns based on provided numbers to be very soothing. You might get the same enjoyment out of Stardew Valley, Minecraft, or even parts of Hearthstone.
Portable gaming — Nintendo has an entire product history of small consoles (from the GameBoy to the Switch and Switch Lite) that bring gaming options almost anywhere.  While I would never advocate for a choice that would add financial burden, there is some escape to be found in their options. I have mentioned my enjoyment of Animal Crossing: New Horizons once or twice; part of my love is found in the sheer gentleness of the title. It is the epitome of low stakes. Nothing awful happens if I ignore it for a day, a week, or even a month.
Puzzles — This section was a little harder to codify, but it comprises simple games in your physical space. Keep a book of Sudoku on hand, or crosswords, or a deck of cards. Set out a physical jigsaw puzzle on your nightstand or a coloring book with a few markers, pencils, or crayons. Anything you can turn (or roll) to and distract yourself for a bit.
Sometimes, life sucks. But bits of joy still exist here and there. They won't make everything better, but hopefully even a small break helps you.
Now it's your turn! Share something you turn to when you are not feeling your best.