The Year of the Hydra begins for Hearthstone with a new Core Set and many quality of life improvements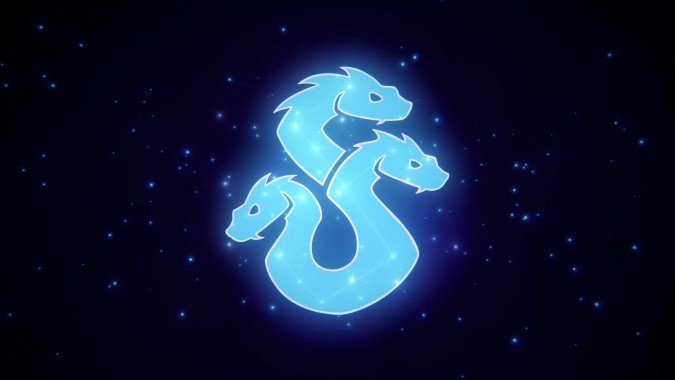 The Year of the Hydra for Hearthstone is set to begin on April 12, alongside the release of its first expansion, Voyage to the Sunken City. A new Hearthstone year is always a time for many changes: the Core Set rotation means that three whole expansions of cards are no longer valid in Standard mode, and some cards which had long been gone are suddenly allowed again. That has the power to radically alter the metagame and pave the way for many new strategies and possibilities.
But this isn't only about Standard or Constructed: big changes are in store for the whole game, with all of its many modes. So let's sit back and analyze everything that's being altered or added in the Year of the Hydra. Cut off a feature and two more shall take its place!

The Core Set will see the return of many fan-favorite cards
We're gonna be rich, for Reno Jackson is back, baby! Our favorite blue dragon explorer gave rise to an entire subgenre of decks, called "Highlander" decks, where players only use a single copy of each card in order to take advantage of Reno's very powerful healing effect. This, in itself, is huge news, since it has implications for how the entire metagame is going to look like for the next year. There's the looming potential for more control-oriented Highlander-style decks that rely on outlasting their opponent, since they can afford slower starts due to the enormous comeback potential from playing Reno.
Reno is just one of the 72 cards that are returning to the Core Set for the Year of the Hydra — while only 57 cards are rotating out. That means that there'll be 15 more cards on the Core Set this year than previously. Some other noteworthy returning cards include the other three explorers that accompany Reno! Brann Bronzebeard, Elise Starseeker, and Sir Finley Mrrgglton all saw a lot of play while they were in the game, so we're excited to see how things will fare with them this time around.
Outside of those explorers, I'm personally very excited for the return of Fandral Staghelm for Druid, and to play around with a few other fan-favorites that have return in adjusted forms for the modern times, like Equality (which will now cost 2 mana), Execute (at 1 mana cost), and everyone's beloved Azure Drake, now with 4/5 stats.
Hearthstone is certainly going to look a lot like it did in years past with the return of neutral staples like Wild Pyromancer, Acolyte of Pain, Doomsayer, Sea Giant, and Tar Creeper. Class-specific cards that made a huge impact in the past like Lyra the Sunshard for Priest or Ragnaros, Lightlord for Paladin are also coming back. And that's to say nothing of very iconic and powerful spells like Blizzard and Pyroblast for Mages, or Bloodlust for Shaman.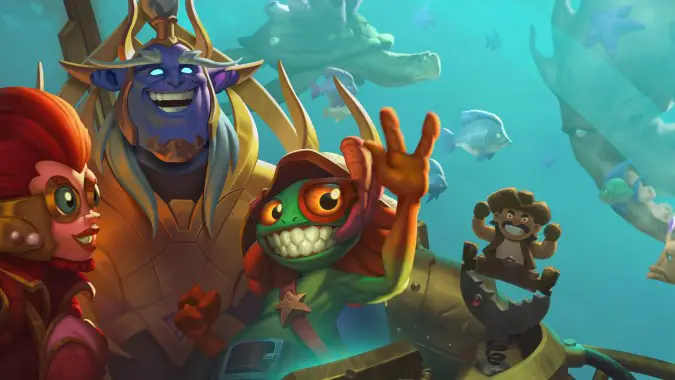 The Core Set will also see some sad departures
On the other hand, it's time to say goodbye to cards like Baron Rivendare, Windfury (so that joke from the recent Wronchi reveal video won't quite be possible), Coldarra Drake, and Shadowform — for the latter, I personally hope that Shadow Priest decks continue to exist through Darkbishop Benedictus, and the archetype isn't completely gone.
Also, it's important to remember that every card from Ashes of Outland, Scholomance Academy, and Madness at the Darkmoon Faire is leaving Standard, so they won't be usable in that mode anymore. You can find the detailed list of changes to the Core Set at the official blog.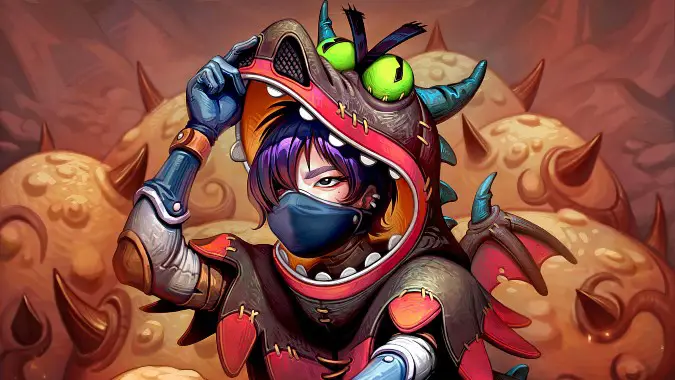 Quality of life improvements to current systems
As Game Director Ben Lee had anticipated in a recent interview, this year the Hearthstone team will be focused on the same "three big modes" as before — traditional Hearthstone (including Wild and Duels), Battlegrounds, and Mercenaries — instead of creating entirely new game modes, while adding to and improving their current systems.
Some of the quality of life improvements we'll get in the Year of the Hydra include:
Favorite multiple card backs. This is a great change, since there are so many of them that neither the "pick one" nor the "pick a random one from your entire collection" options we currently have are ideal.
Random hero skin feature. This feature had been promised over a year ago, but it looks like it's finally coming "later this year."
"Recently completed achievements" section added to the UI. Another good one, since having to hunt down completed achievements and click each one has always felt incredibly clunky.
In-game reporting, which is very much a welcome change. You'll be able to report a specific BattleTag or a message received through the in-game chat.
General client performance improvements were also mentioned. Many players have been having performance issues with Hearthstone for quite some time now. Even when the game runs well, it's sometimes prone to random disconnects and other strange bugs.
This is all understandable, since the game that Hearthstone is today has a considerably larger scope than it did originally. Still, it's great to see that the team is dedicating some time and effort to improving the client as they can.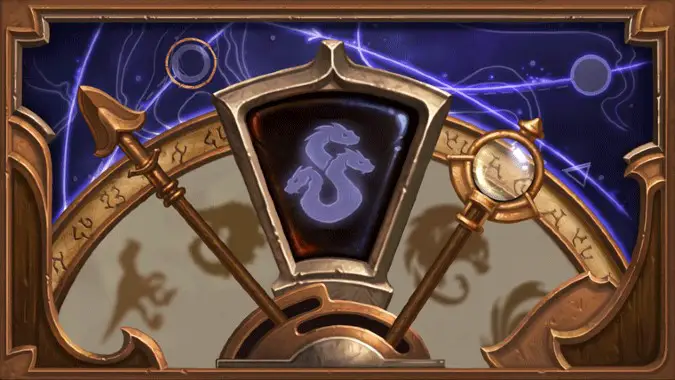 Mercenaries will get changes on "X.4" patches
Moving forward, Mercenaries mode will no longer see several frequent but small updates, but rather, it'll receive a lot of big changes all at once — always on a X.4 patch, to be more specific. So you can expect the next set of big changes on patch 23.4 in a few months.
Besides new Mercenaries and Tasks, this new update is set to feature "a way to spend excess coins," as well as "an expansive new end-game system to challenge your whole collection, and a series of improvements to the Task system." It certainly sounds like exciting things are on the horizon for this game mode, particularly whatever this new end-game system ends up being.
But we're also getting some immediate changes: coming with patch 23.0, which releases today, is a good change to the task system:
(…) Completing one Task in a Mercenary's Task progression will automatically move you on to the next Task in that Mercenary's progression. You can then continue that Mercenary's Task progression until you have completed all Tasks for that Mercenary!
Sounds like the team is definitely eager to make Mercenaries endgame a bit more player-friendly than it currently is, so that is very much appreciated. We're also getting a new Mercenary, Murky, and a bunch of balance adjustments, which you can find in today's patch notes.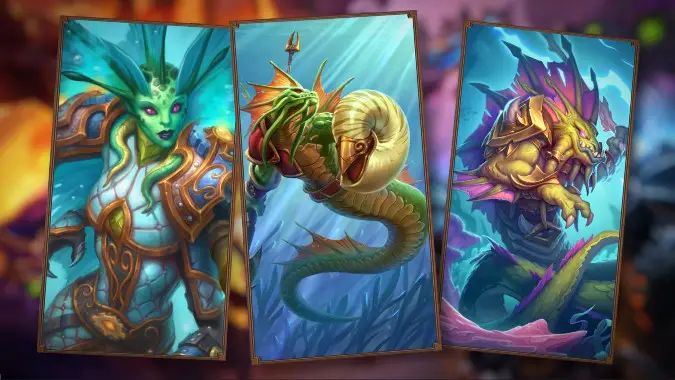 Battlegrounds will get Seasons, new progression systems, and Naga are finally confirmed
We had already been anticipating the introduction of Naga to the game, and the blog finally states it plainly: the minions of Azshara are coming in patch 23.2, alongside "a new keyword mechanic." That patch will also mark the beginning of the first Season for Battlegrounds.
But what is a "Season," you're surely asking? Basically, they're going to work similarly to how expansions work for Standard. Each Season will include big changes to the core gameplay of Battlegrounds, like special events, new keywords, minion types, or system updates. As such, these big sweeping adjustments will have a certain degree of regularity, following a calendar, which should work well to both keep the game mode always fresh and to let players better prepare for those changes.
The team is also planning to add progression systems into Battlegrounds, with the goal of allowing "your progress and time spent in Battlegrounds games to translate into great Battlegrounds rewards." While no specific examples were given, we do know that the plans are for these systems to arrive "mid this year."
There's also the promise of a bigger focus on cosmetics, with emotes in particular getting "a huge facelift," and combat boards "getting taken to the next level." We should also get "expanded competitive features" and a revamp of the Battlegrounds hub screen.
Finally, we're also getting a new hero with the release of the patch today — the Mech-focused Ini Stormcoil — and a few others changes, which you may find in the official patch notes.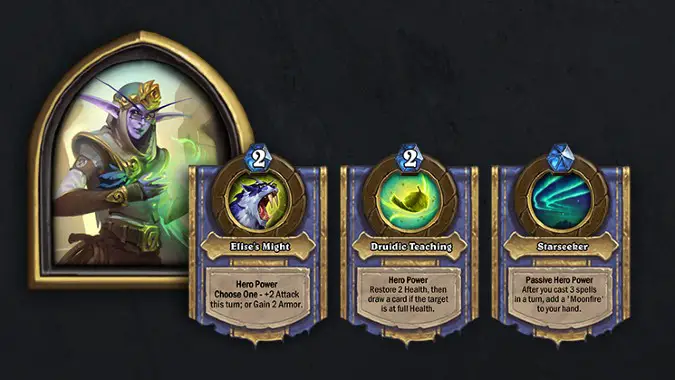 …and more!
That's not even all that's coming with today's patch 23.0 or the Year of the Hydra. There's also the addition of new Duels heroes, adjustments for the eligible sets for Arena, bug fixes… whew! So much to do, so much to see, so what's wrong with taking a peek at the official patch notes, or the Year of the Hydra announcement blog, or even watching an official video that nicely summarizes all of those changes? Nothing, I say!
The Year of the Hydra is certainly sounding fantastic so far, and we're eager to be able to finally play around with all of those big changes.