Dragonlance adventure and new battle game coming to D&D 5e in late 2022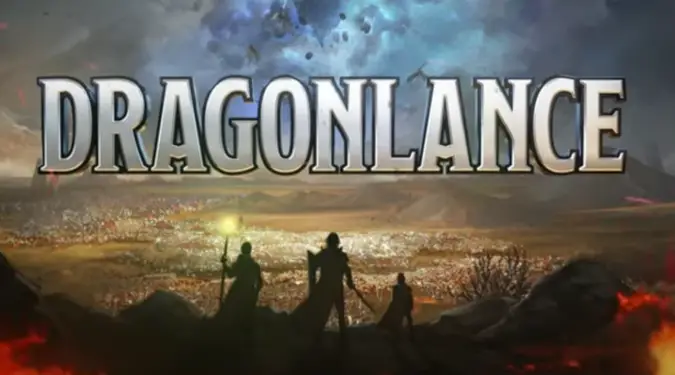 The recent D&D Direct Announcement Showcase showed us all the stuff coming down the pipeline for Dungeons and Dragons, the most exciting of which may be two new upcoming Dragonlance tie-ins. I know what you're saying. But there's a new Spelljammer campaign setting! Baldur's Gate 3! A teaser for the upcoming Dungeons and Dragons movie! Lots of miniatures, and free online content coming to the official D&D site! So many exclamation points! And yes, those are awesome too! But sometimes the folks at Wizards of the Coast do things like drop a major announcement with a trailer video complete with a voice over by the wonderful and talented Shohreh Aghdashloo, who you may know from her roles in The Expanse and Star Trek Beyond or her voice work as Grayson in Arcane or as Admiral Shala'Raan vas Tonbay in the Mass Effect series, and she's talking about Dragonlance.
And I have to say, if you're going to make a big teaser trailer video with that amazing voice talking over images of vast armies clashing, dragons attacking, and a beleaguered band of heroes barely surviving, this is probably the best possible use of such an announcement, because they're finally doing it — although we're sparse on details, we do now know that in late 2022 — hopefully by the holidays. And in the end, we'll be getting an official Dragonlance adventure for D&D 5e as well as a complete battle game, Heroes of Krynn.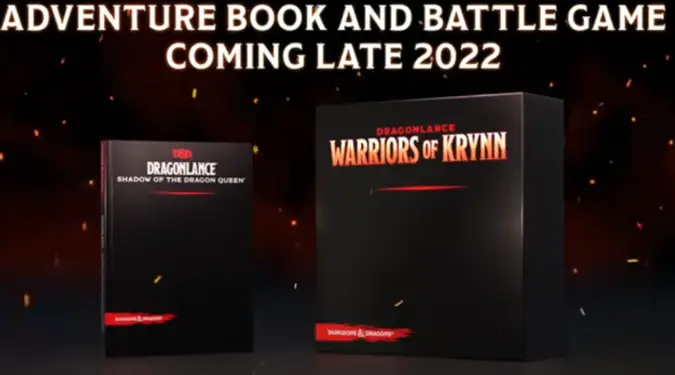 What we know about D&D 5e and Dragonlance so far
The details we know about this Dragonlance tie-in are few. We know that both the adventure and the battle game will be coming in 2022. We know the adventure is titled (at least for now) Shadow of the Dragon Queen. We know the battle game will be titled Heroes of Krynn. And that's basically it.
Now, we were expecting something for Dragonlance ever since the Unearthed Arcana Heroes of Krynn came out, with various playtest options including the Kender race and backgrounds for Knights of Solamnia and Mages of High Sorcery as well as Lunar Magic, but the battle game is a bit more nebulous. What exactly will it be? D&D has released similar products over the years, from its Battlesystem back in the AD&D days to the 3rd Edition Chainmail game using miniatures, later re-released as the Miniatures Handbook. 
But we don't really know what Heroes of Krynn is going to be, aside from calling it a battle game. Is it stripped down D&D combat mechanics? Something else entirely new? We won't know until Wizards tells us more. It seems likely it'll be a miniature-focused game similar to what we've seen called a "skirmish game" in the past, but that's just a guess for right now. Wizards is already doing D&D Onslaught with Wiz Kids, a game similar to Warhammer and this might mean that Heroes of Krynn will be something entirely different.
Still, we're getting a Dragonlance adventure book for 5th Edition D&D and this new battle game, and that's a lot of focus on Krynn and the Dragonlance setting. I'm super excited.