God of War Ragnarok adds a host of accessibility options that I hope will become industry standards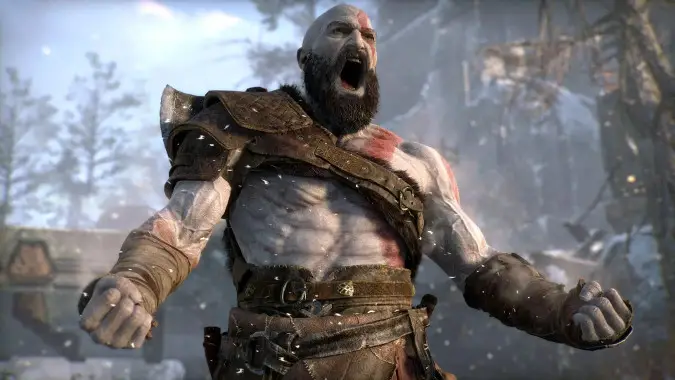 Video games and accessibility have been at the front of my mind for the past few years. I discovered I had severe retinopathy back in 2016 when a blood vessel burst in my left eye and my vision has been steadily degrading ever since, to the point where I'm now what's called legally blind — I can still see some things, but I would never be allowed to have a driver's license or perform other tasks that require vision. Since playing video games like World of Warcraft is such a big part of my life, I admit I was afraid I wouldn't be able to continue.
So when I see games making accessibility changes like the ones coming in WoW patch 9.2.5, or the addition of click and mouseover casting we saw in 9.2, I am heartened to think I might still be able to keep playing. And so, the news that God of War: Ragnarok is going to have a great deal of accessibility options on release is very welcome. Many of these features were originally seen in the 2018 God of War PC port, like auto sprint, persistent targeting, and other changes that reduce the amount of time you have to hold down a trigger or otherwise keep constant pressure on to activate a feature. This is huge for people with conditions that cause sustained pressure to be difficult or painful.
There are more changes than this coming, though — as welcome as the changes to control schemes for people with physical impairment are, there are other barriers to entry for games and I'm really excited to see that Ragnarok is taking them into account. Subtitling and captioning will have new options to provide more information to players who need it — details in the environment like enemy spell effects, sounds, the speaker of a particular line, adjusting the size and formatting of captions for ease of use, and a lot more. You can color code specific dialogue by speaker as well, which is huge when you're having a hard time telling people apart and have no idea who is saying what, which I admit happens to me a fair bit. There's even a direction indicator option that allows you to be informed of where a sound comes from, which is not something I need but which could be an incredible quality of life change for someone with significant audio processing issues.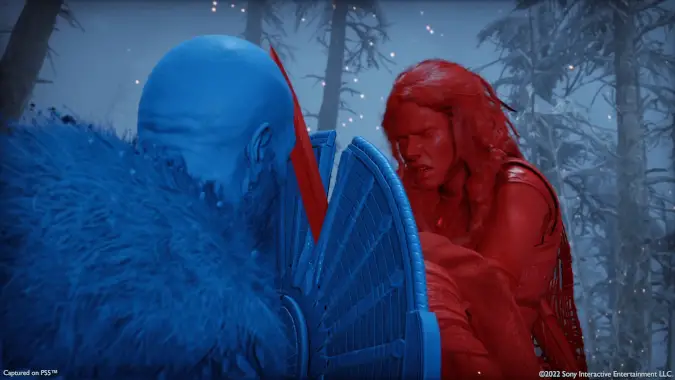 Making accessibility the norm, not a fun surprise
There are other features that interest me as well in terms of accessibility like the high contrast mode that allows you to control color saturation to make the background less colorful, and to add color filters to characters on screen so you can see them more clearly, and an audio description mode that essentially narrates the action, which is pretty amazing. Between the host of visual options, captioning, detail reveal and other such options and this, the game will be much more accessible to both auditory and visually impaired players. And in addition to that, certain minigames and traversal options in the game like jumping across gaps or using the map to navigate have been made optionally automated, for players who simply can't do those kinds of QTE-style button prompts anymore.
All of this is great and I'm super excited for it — but I also wish that these weren't huge new surprises that get a big post featuring all of them. It's 2022, and I feel like a lot if not all of this should be standard at this point. Look, even if you're currently completely lacking in any sort of disability, time's arrow points in only one direction, and sooner or later something is going to be harder for you than it is now. Having options like these means that games can be played and enjoyed by more people, and that's a good thing, especially as games become more and more narratively focused. This is a big business, with storytelling as part of the package, and ludonarrative dissonance caused by a game that won't let you play it is real. These are changes that I really hope the industry as a whole takes note of and thinks about ways to do similar for their own games.