WoW
May 25, 2022 1:00 pm CT
When is the patch 9.2.5 release date? May 31!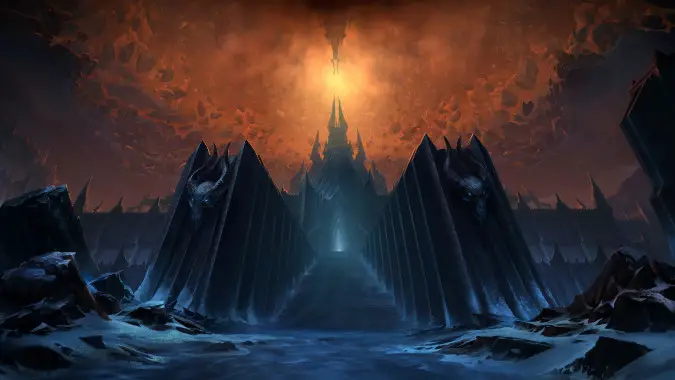 The World of Warcraft Shadowlands patch 9.2.5 release candidate from a few days ago is apparently the release candidate, because Blizzard has posted to their official site that we're getting patch 9.2.5 next week, on May 31. That was one of the possible dates but I admit I didn't want to raise peoples' expectation for, and then see it get delayed due to last minute bug fixes. But now Blizzard has come right out and confirmed that date, and so you can set your calendars to Tuesday, May 31.
As outlined in the post, in patch 9.2.5 we're going to see cross faction grouping, a new PVP season, new Mythic+ dungeon affix Shrouded, the new Enigma Crucible arena for rated arena PVP and skirmishes, all of Torghast's wings open up instead of 2 per week, and new quests for a weapon appearance and mount for Blood Elves and Dark Iron Dwarves.  All of this should be live as of next Tuesday — you can get more information on Shadowlands Season 4 here, which outlines all the incoming changes to PVP currency, Zereth Mortis, catch up mechanics, and more.
It's fair to say that I was really excited for this x.x.5 patch, as patch 9.2.5 has at least the start of a feature I've wanted for literally years and years now — the ability to play with all my friends in cross-faction grouping. I'm also interested to see if we get the upcoming Season 4 Mythic+ dungeons from Battle for Azeroth, Legion, and Warlords of Draenor next week, or the update that makes the older Shadowlands raids viable for people currently in the Sepulcher of the First Ones. Both of those changes are big, and I hope they're live next week, but they aren't specifically mentioned in the official Blizzard post about the patch and what's in it. Since PVP Season 4 is not likely to drop for a while yet, we may not see those specifically Season 4 features until later. I don't know if we won't get the PVE features until the PVP ones drop or not, as of right now there's no mention of them.
Still, we're getting a lot of stuff in patch 9.2.5 — new quests, cross faction grouping, new Mythic+ affixes, and more. I'm so excited. See you all in Azeroth for patch 9.2.5.