WRUP: A marvelous weekend for games and TV here at Team Blizzard Watch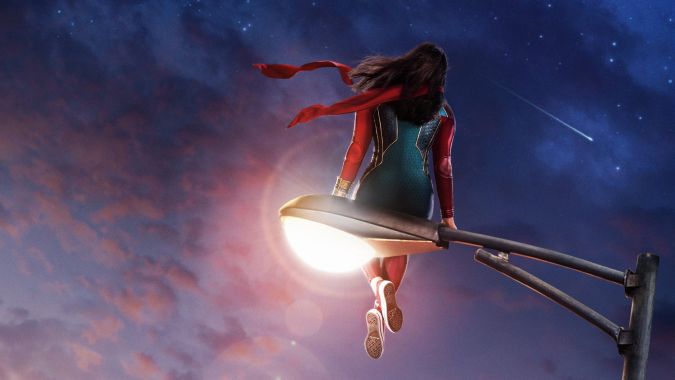 This week was not only the release of a new Marvel show that has a good portion of the staff talking, but it was also the start of Spacey, Shooty, Summer Game Fest! As a result, some of our wishlists have just increased in size (yet again). And even if they haven't, that doesn't mean we're at a shortage of things to play — in fact, we have a whole bunch of things we're playing this weekend!
Join us now, as we settle in for a nice, relaxing WRUP — What aRe yoU Playing? Rob kicks us off.
Summer Game Fest
The Sims 4
Saints Row Boss Factory
I will be spending the weekend keeping my eyes peeled to YouTube and Twitch, following all the game news dropping from Summer Game Fest, with plenty of interest on Sunday's Microsoft/ Bethesda showcase and the PC Games showcase.
In between adding games to my Steam Wishlist, I will be fooling around in Saint Rows character creator program, Boss Factory. It is fun if you just want to get lost in designing a character, but when I finally want a little more, I'll hop over to The Sims 4 in preparation of the werewolves pack coming next week.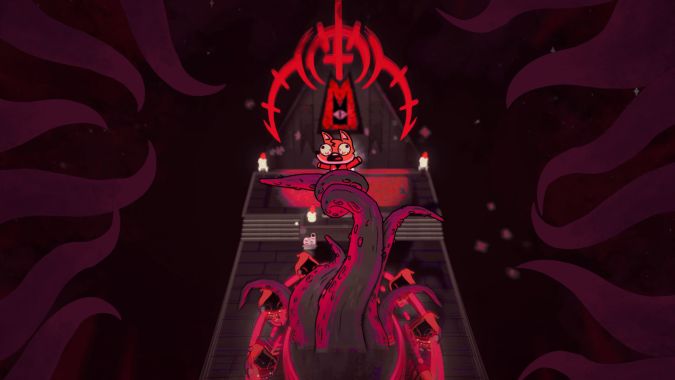 Diablo Immortal
Ms. Marvel
Fire Emblem Warriors: Three Hopes demo
Card Shark demo
Cult of the Lamb demo
It's a demo weekend with three titles I'm going to be playing around with: Fire Emblem Warriors: Three Hopes, Card Shark, and Cult of the Lamb — the latter two titles shown off at the Devolver Digital presentation during Summer Game Fest.
I'm hoping to finish off the Diablo Immortal story this weekend as well. It's actually tempted me to finish Diablo 2 Resurrection, but I think instead I'm going to play the whole series right before Diablo 4 releases … eventually.
Finally I'm all-in on Ms Marvel, one of my top 5 comic superheroes. Reviews appear to be positive, so I'm hopeful they did Kamala Khan justice.
Warcraft Arclight Rumble
BIGsnax
Mass Effect
Overwatch
In terms of weekend plans, I don't really have anything on the agenda. With the weather being nicer, the GF and I are trying to get out and about a little more. The goal is to do something active like hiking or roller skating or something. We've been doing a lot of bowling lately, too, which has been really fun!
On the gaming front, it's the usual: WAR, BIGsnax, Mass Effect, and Overwatch top the list. It's also the season 3 finale of Barry this weekend, and I have no idea what's going to happen. The show always manages to go in directions I'm not expecting while still making total sense. I'm still not sure how I feel about the season's overall direction, but it's to deny it's been fantastic television.
Kenobi
Ms. Marvel
Marvel Snap
SW:TOR
What a great time to be a geek. We got a new episode of Kenobi and the premiere of the Ms. Marvel series on the same night. The casting directors did an amazing job on both series. How do you not fall in love with Vivien Lyra Blair as [spoiler? Is it still a spoiler at this point?]. Iman Vellani absolutely rocked as Ms. Marvel and I also enjoyed Matt Lintz as Bruno Carelli.
On the gaming front, I'm totally immersed in Marvel Snap. Now that I know my progress isn't getting wiped, there's nothing holding me back from playing it every chance I get. My son even loves watching me play. Speaking of Little Hammer, we continue to play Switch almost every day cycling through whatever game he feels like. It is all at once completely weird and incredibly fun to be playing the exact same games I played as a kid with my son. Hopefully, I'll get some SW:TOR in, but I'm also doing a proofread of my novel. You know that advice you hear about writing the book you want to read. I found they say that because you will read your own book over and over and over.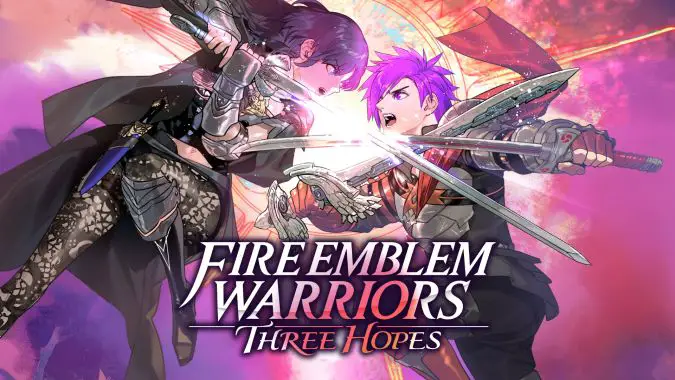 Fire Emblem Warriors: Three Hopes (demo)
I asked Mitch the other day: what do you do when one of your favorite games of all time releases a sequel in a completely different genre — one that you don't enjoy playing very much?
That is the conundrum I currently face. I'm playing the demo of Fire Emblem Warriors: Three Hopes, which just got released, because I love Fire Emblem: Three Houses so much — but Three Houses is a Strategy RPG, a genre I love, while Three Hopes is a "musou" or "Warriors" action game, a genre I'm definitely not very fond of. At all.
Regardless, I'm sticking with it for the time being. There are moments outside of the actual missions where I get to spend a lot of time with those characters I adore so much, and that part of the game has been worth it so far. I'll probably finish the demo, and then decide if it's worth it to pick up the full game or not. Sothis only knows what the future holds.
Classic Arcade Games
Bowling
My Holo Love
Love on the Spectrum
Saturday I'm going to a bowling alley, that has a huge arcade with classic games. I'm not sure what games they have, per se, but it will be a night of finding classic games that I have missed, and playing them again. Or, at the least, introducing my son to them.
On the television front, I've been watching a Korean sci fi romance show, My Holo Love, about a woman who falls in love with a hologram. As well as Love on the Spectrum, about people on the autism spectrum being fixed up on dates. I thought it would be better, since my wife and son are on the spectrum, but it focuses on people who are more extreme.
Still obsessed with Diablo Immortal
Still playing Cyberpunk 2077
Jumped back into the Baldur's Gate 3 beta, played around with a Barbarian, enjoying it a lot. I still think Owlcat Games' Wrath of the Righteous may be the best Isometric CRPG ever made, but BG3 has a chance to change my mind if the release is as good as what we're seeing in the beta.
Hoping that we get some news from the Summer Game Fest on Baldur's Gate Dark Alliance 2 coming out for modern consoles and PC soon. with Knights of the Old Republic 2 on Switch now it feels like a good time for it. Aside from that, I'm wondering about Wildermyth and otherwise waiting for something to come along that manages to get me off of the two currently devouring most of my time.
That covers us for this week! I hope you've all enjoyed yet another dive into the lives of Team Blizzard Watch. Have a great weekend, and if you have a moment, be sure to let us know what you're playing or watching or doing or whatever-ing this weekend!