FTC sues to block Microsoft acquisition of Activision Blizzard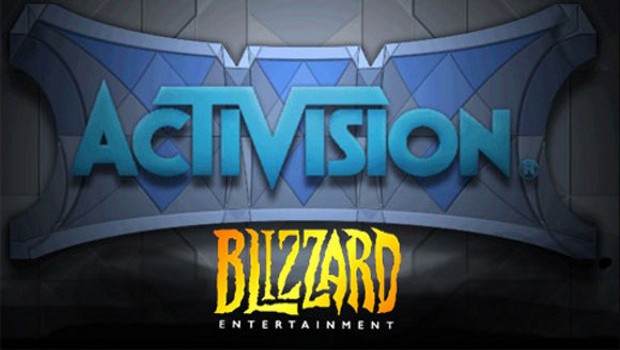 Rumors have been swirling about the FTC trying to block Microsoft's $69 billion acquisition of Activision Blizzard, but now it's official: the Federal Trade Commission will sue to block the merger of these two gaming giants. This move appears to be part of commission chair Lina Khan's efforts to reign in corporate consolidation in the tech industry. It's the largest antitrust suit filed against Microsoft since the landmark United States vs. Microsoft suit, in which Microsoft was accused of monopolizing the PC OS market, was resolved over 20 years ago.
So why the lawsuit? The FTC is concerned that consolidating so many game developers — Microsoft also owns Bethesda, Arkane, Obsidian, id, and many more — will allow Microsoft to crush the competition. If Microsoft were to stop publishing games for PlayStation and Nintendo consoles, it could kill their presence in the gaming market. Microsoft has tried to head off the problem by making commitments to continue releasing games on other platforms, and has even promised to bring Call of Duty to Nintendo consoles for the first time. But that's not necessarily a sure thing: when Microsoft acquired ZeniMax in 2020, it promised to continue releasing games on other platforms, but when the deal closed it made upcoming releases Starfield and Redfall Xbox exclusives.
But what happens next? Let's take a look at what the FTC lawsuit really means.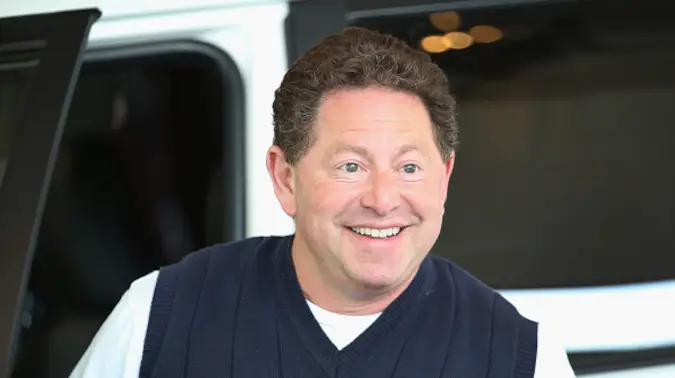 Microsoft seems committed to fighting the lawsuit
Microsoft clearly knew the arguments that regulators would throw against it, because the company has already made significant efforts to play nice with competitors. Microsoft offered Sony a 10-year contract to release Call of Duty on PlayStation consoles, and according to Microsoft president Brad Smith, the company is open to making legally enforceable commitments to other platforms as well. Microsoft Gaming CEO Phil Spencer has given Sony a guarantee that the company will continue to release Call of Duty on PlayStation, "with feature and content parity, for at least several more years beyond the current Sony contract, an offer that goes well beyond typical gaming industry agreements." Microsoft has also signed a deal to bring Call of Duty to Nintendo consoles for the first time, and offered to make a similar commitment for Steam (though Valve CEO Gabe Newell says the company doesn't feel it needs an official agreement).
But these deals clearly haven't been enough to satisfy the FTC. "Microsoft has already shown that it can and will withhold content from its gaming rivals," said Holly Vedova, Director of the FTC's Bureau of Competition. "Today we seek to stop Microsoft from gaining control over a leading independent game studio and using it to harm competition in multiple dynamic and fast-growing gaming markets."
Microsoft has taken an aggressive stance in response to the lawsuit. Smith stated "While we believed in giving peace a chance, we have complete confidence in our case and welcome the opportunity to present our case in court." Microsoft is clearly committed to the purchase and ready to fight for it to go through — but there's no telling how long it will take this to be resolved.
Activision Blizzard CEO Bobby Kotick also chimed in with a rather generic statement, saying "I want to reinforce my confidence that this deal will close…. A combined Microsoft-ABK will be good for players, good for employees, good for the competition, and good for the industry. "
It amounts to him saying trust me, everything will be fine which I'd find more compelling if Kotick didn't have a documented history of saying things that later turned out to be somewhat innaccurate.
Whether the FTC suit succeeds or fails, this isn't the only regulatory hurdle the acquisition has to go through: European regulators have concerns as well. The EU has launched an in-depth investigation because of concerns that the deal "may significantly reduce competition on the markets for the distribution of console and PC video games, including multi-game subscription services and/or cloud game streaming services… In particular the Commission is concerned that, by acquiring Activision Blizzard, Microsoft may foreclose access to Activision Blizzard's console and PC video games, especially to high-profile and highly successful games (so-called 'AAA' games) such as Call of Duty."
The U.K. Competition and Market Authority is also investigating the merger. The concerns are much the same: the U.K. is worried that "this Merger may be expected to result in a substantial lessening of competition within a market or markets in the United Kingdom."
So despite Microsoft's best efforts, governments around the world seem to be geared up to reign in the company's domination of the gaming market.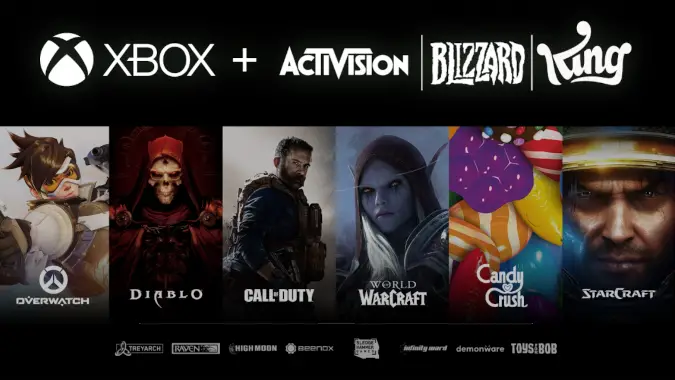 Does this mean the Microsoft merger won't happen?
Microsoft seems committed to the purchase, and has already made efforts to convince regulators — and the industry as a whole — that there's nothing to fear from the deal. But answering this question isn't much more than shaking a Magic 8 Ball and being told ask again later, because we just don't know what will happen next.
The FTC case won't just go away — and European regulators are usually more aggressive than the FTC, so there may be bigger challenges on the horizon. It seems likely that Microsoft will find some kind of middle ground with regulators, making concessions to prevent it from having a what regulators feel would amount to a monopoly in the gaming industry. But we don't know what those concessions might look like, or how long it might take for the lawsuit to be resolved. It's certainly not a simple hurdle to be cleared in a day — the last time the FTC initiated a case against Microsoft, it lasted from 1998 to 2001.
But hopefully this will be resolved more quickly. There's always a chance that this will be a small speedbump and that some quick concessions will make things work out. Whatever happens, we'll be keeping a close eye on what comes next.