Overwatch 2 adds Seasons, with a new hero or map every nine weeks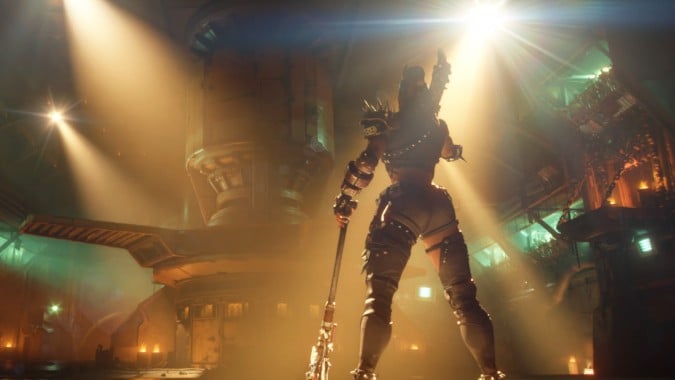 New content has been scarce in Overwatch 1, so Overwatch 2 is coming out of the gate with big promises for a steady schedule of content releases. The game will have nine-week seasons, each with a new hero or map — and Blizzard is already teasing a new tank hero for Season 2. For those of you worried about the game's new free to play model, Blizzard has announced there will be no more loot boxes, but instead a Battle Pass system that lets you earn loot and an in-game shop that lets you buy items directly.
Overwatch 2's new seasonal model will feature a new hero every other Season, with a new map during Seasons that don't include new heroes. That means we can expect two or three new heroes and two or three new maps every year, which seems like a good cadence to keep the game fresh. When Overwatch 2 launches on October 4, it will start out with three new heroes: the damage dealer Sojourn, the tank Junker Queen, and a support hero that will be announced "in the coming months." There's also another tank hero planned for Season 2, which will start on December 6. The game is coming out of the gate with a lot of content, but even after the launch rush, we should see a new hero about every four months.
Beyond new heroes, maps, and cosmetics, Seasons will also include PVE missions, which will be focused on advancing the story and lore of Overwatch. Just don't expect to see PVE maps anytime soon — they're schedule for 2023, so they won't be here at launch.
The new free to play model will be a big change too. Cosmetics — which will now include charms, banners, and Mythic skins, in addition to what currently have in game — will no longer come from loot boxes. Instead, the game will have a Battle Pass system that's linked to the seasons, as well as an in-game shop. Some items will be earned directly from the Battle Pass, while some will come from the in-game shop. But there's a lot about the system we still don't know: What kind of rewards will be on the Battle Pass? What will things cost in the shop? Will there be an in-game currency we can earn to buy things? Details are sketchy.
Overwatch 2 feels closer than ever, with a new beta coming on June 28, playable on both PC and consoles, that features the new Rio map and Junker Queen hero. We're certainly excited — and the absolutely fantastic cinematic for the Junker Queen sure made it very easy to get excited.