What do you think about cosmetic-only in-game shops?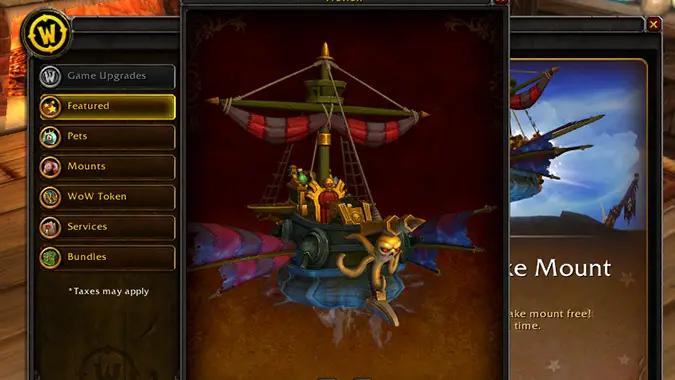 Amidst the woes about the Diablo Immortal monetization model — which effectively allows players to buy their way to more character power — some players have grown concerned that a similar path could be laid out for the upcoming Diablo 4. However, we've known for years now that while Diablo 4 will feature an in-game shop, that shop will sell cosmetic items only — something which members of the development team have recently reaffirmed given the current turbulence, and which Blizzard President Mike Ybarra endorsed as well.
While I'm sure that those statements won't allay everyone's fears — "actions speak louder than words," many will say, and I can't disagree with them — chances are that Diablo 4 will, in fact, feature an in-game shop that sells cosmetics, but not player power. It's important to remember that the monetization models for mobile games and PC/console games are still different — even if the lines have been blurring somewhat over the last few years.
Other games such as World of Warcraft have also featured an in-game shop that offers cosmetic items for many years now. Some players have been critical of the WoW shop because players already have to pay for a subscription every month — which they feel should be enough to offer players all of the content that is developed for it, even as a live service game. And there's the fact that in addition to cosmetic items, WoW also offers services like race changes and server transfers, which are pricey, and — in theory — shouldn't cost as much as their prices suggest.
Diablo 4 will also be a live service game, offering players new content and engagement "over multiple years." But unlike WoW, it won't have a subscription fee. Under that context, the existence of an in-game shop that sells cosmetics becomes more understandable, in my opinion: it's a way for the company to ensure that the game remains profitable despite the resources that are put into developing content for it throughout months and years to come. MMORPGs like Guild Wars 2 have also been employing such a model with success for some time (and, for the most part, without drawing nowhere near similar amounts of ire from gamers everywhere).
What do you think about these models? Are you okay with an in-game shop for cosmetic items as a way to offset the cost of maintaining a live service game? Does that game having a monthly subscription or not change your stance on this? Would you rather pay full price for your games and get full access to all the cosmetics it has to offer, even if it means that development on that game stops once it's released?