The Queue: For I am Mitch, seer of the Void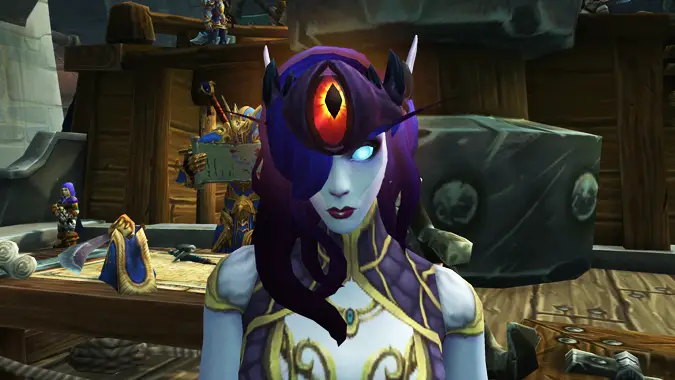 Happy Thursday, and welcome to the Queue! I am definitely your regularly scheduled Mitch, who else could I be? This Queue was written while I played World of Warcraft for the first time in months (holy cats I left a lot to do in ZM), so I'm definitely excited for the questions. Let's dive in!
(Note: No Old Gods were injured in the writing of this Queue.)
---
ARCUBALLIS WONDERS ABOUT EXPANSION STALL
Q4tQ: Do we really think they'll release Dragonflight this year? Has there ever been so little time between expansions? Even when I saw that they're shipping the physical CE before the end of the year, I still didn't think we'd be playing it until 2023. Then I saw on Wowhead they've officially announced it.
We noticed the date announcement as well over here, and truthfully I'm not inclined to question this! Yes, this would be the shortest turnaround from announcement to release we've seen in a World of Warcraft expansion — the next closest is BfA at 9 months. However, I think it is still fairly feasible for us to see a December release if beta testing goes well. After all, companies love boosts to their Q4 numbers.
---
TELWAR WANTS TO BE A GOLD-MAKING STAR
Q4tQ: How much could a single toon make per day via mission table, per expansion?
Right now, I can generally make ~1000 gold/day each on my paladin and rogue's maxed out mission table, not counting other stuff*. I feel like this is significantly lower (…for, admittedly, good reasons) than Warlords or Legion, but higher than BfA.
I was just reading a post on Reddit where this topic came up. You can read the full write-up here, as it is overall a guide on how to proceed with mission table. That said, I think the estimate of 2.5k in gold/mats is pretty spot on. And mats are important in this estimate! Items you craft are likely to be more valuable than base rewards from the mission table.
---
KALCHEUS HAS THE DRAGONFLIGHT FOCUS
Q4tQ If Kalecgos was to meet a tragic fate, which Blue do you think would take his place as leader? Stellagosa?
OOF. This is a tough one, Kal. The Blue Dragonflight has been decimated something fierce, but some notable names still exist. Heck, there's still a consort of Malygos alive in Azeroth — Haleh, who acts as a quest giver in Winterspring (and thwarts the Blues naming setup). Stellagosa is technically a drake so I believe that would disqualify her, but Senegos is probably too old. Personally, I think Azuregos is a candidate, if only by dearth of still being alive and friendly with the races of Azeroth.
---
MUSEDMOOSE IS MAKING ME CHOOSE
Q4tQ: who's your choice in the "Dragonflight Leader Death" betting pool?
I think Rossi was right about Kalecgos, and Nozdormu is a real obvious one. But it wouldn't surprise me if someone offs Ebonhorn as well in a struggle for control over the black dragonflight. Wrathion is too stylish to die. I think Merithra is safe because she just got started, and I think Alexstrazsa is safe because she's Alexstrazsa.
I usually agree with Rossi because come on, have you listened to Lore Watch?
I agree with you on Merithra and Alexstrasza. Meirthra is definitely too new; it would throw the Green Dragonflight into serious turmoil. And I'm sorry, but killing Alexstrasza would just break my heart.
My bets are on Nozdormu; we know from the in-game adventure guide for the End Time dungeon that somehow the Old Gods trick him into "subverting his mortality," which turns him into Murozond. Nozdormu makes it clear that he will still fall to madness in his future after we defeat Murozond.
We also know that "old enemies" await the dragons of Azeroth when they return to the Dragon Isles. To me, that is either the Burning Legion (who they left the island to fight in the first place) or the Old Gods. Yes, this is an incredibly obvious possibility, but the Bronze Dragonflight is still (for the most part) incredibly healthy. What better way to add some challenge than to drive an Aspect insane; we've never experienced that before, right?
---
FUZZYBUNNY IS HOPPING ALONG THE SUNNY TRAIL
q4tQ: Does the Ice Stone melt this time of year?
'Tis the (actual) season, unlike that one time where a bug had it firing during Love is in the Air.
---
MOVEWOW HAS ME WANTING CHOW
Q4tQ: Now that season 3 of the Umbrella Academy season is out, I have something new to binge watch. What's your snack food for binge watching a show? Mine is a box of Red Vines. I once bought the big round container of Red Vines from Costco. But that was a mistake. I eat half of it.
Popcorn. I love it, hands down. It's one of those foods you can eat a lot of, and you will probably be full long before you've consumed an insane amount of calories. Not that the caloric intake doesn't get increased by butter or toppings, but I found these flavored popcorn topping powders that are phenomenal and 100% worth the snackfest.
Thank you for joining me in the Queue. The One True Mitch will be back next week but until then, Yogg bless us, everyone!