The Queue: 30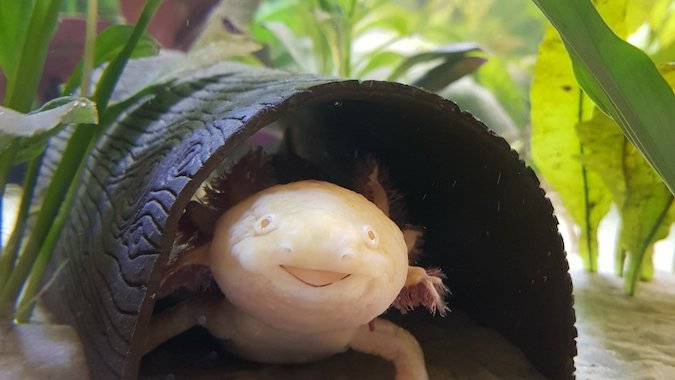 In case I haven't already made it painfully obvious — or the alpha has stolen all the attention from me — today is my birthday! Specifically, it's my 30th birthday.
It's a bit surreal in some respects, but it's exciting all the same! I mean, it would be more exciting if I hadn't recently caught Covid (again) but hey, I'm making the most of it. And wouldn't ya know it, despite having a whole day of plans rescheduled, Blizz was kind enough to give me a birthday/get-well present in the form of an alpha! 😊 I'll be off enjoying that as well as the other benefits of not having to worry about a dang thing today. In the meantime…
…here comes The Queue.
---
BRUIN IS GETTING STUCK UNDER WATER:
Q4tQ:
Lately, whenever my character is in even a little bit of water, I get an underwater camera view which is terrible. It used to be I could wade in water and not be underwater view.
This happened as of the last patch.
Ideas / solutions?
This may have been answered already, but it's one of those default settings that sometimes gets turned back on and I personally cannot stand it.
To fix it, just go into Interface Settings and turn OFF "Water Collision" under Camera. That'll fix ya right up!
---
LEFTY KNOWS I LIKE CANDY:
QftQueue:
Do you like jelly belly jelly beans? If so, what's your favorite flavor?
Well, first off, I'm not surprised to discover there's a list of the official flavors on Jelly Belly's site. Second, my favorite is probably Bubble Gum. It's been a minute since I've had them (and I don't have any in front of me to confirm), but I remember liking that one a lot.
I think Berry Blue and Tutti-Fruitti were also up there, but the latter may have gotten less exciting as I got older (again, I wish I could confirm more easily).
---
VEILSTRIDER ROXXII HAD A GREAT, IRRELEVANT-NOW QUESTION:
So winding down my vacation. Have we discussed that some content creators seem to have been given early access to Alpha and are under NDA until tomorrow?
Of course we hadn't discussed that — we were under NDA!
For real, though, Blizzard Watch was fortunate enough to be invited to the pre-alpha-alpha and we could not say a single thing about it. (Seriously, Blizz was very clear on this being a strict NDA.) I'm glad it's up now, though, because I can talk about it here!
---
SPENCER MORGAN CHANGES THE SUBJECT A LITTLE:
Q4tMitch: playable birds when?
Sadly, not on 10.0 :(
But hey, Dragon Racing is really cool! It's not really the same as playing as a bird, but, uhh… well, it's still cool.
I will ALWAYS advocate for playable Arakkoa, however (ditto Tuskarr).
---
SOEROAH, I HAVE GOOD NEWS AND BAD NEWS…
If there is a new bag slot in Dragonflight my gut reaction is it's for profession-specific bags, considering the larger focus on professions
So, this is one of those things that's really frustrating to see but not be able to talk about. NDA'd content leaked that got everyone excited about a new bag slot. No one in the alpha could actually comment on this leak because, y'know, NDA.
But the leak was inaccurate. So folks got hopes up over a new bag slot that, while technically is coming in Dragonflight, is not the catch-all type of bag folks were picturing.
Either way, another bag is nice! But it's (currently) for reagents, nothing else.
---
TELWAR IS EXHAUSTED:
Q4tQ: Do you think we're maybe at the limit of mounts?
Like, I have over 500 mounts in total. I use, like, 3 of them per character, and I tend not to change them up.
I'm wondering if part of the reason for the DF Drake is going to be to give them some breathing room to come up with more, and not feel so pressured to give us a ton of mounts that we'll use once or twice and then not bother with.
Honestly, I agree. I mean, I'm not going to complain if they keep adding mounts — Yogg knows some folks love collecting every new mount and more power to 'em for it — but I hit my exhaustion point a while ago.
I can't remember who here said it, but someone pointed out that Blizzard, at some point, started adding more mounts in a patch than could be earned before the next patch came out. That stuck with me, and since then, I've kind of given myself a lot more leeway to say, "This isn't a me thing anymore."
---
KALCHEUS KIND OF GIVES US A 2BE:
Q4tQ: Which of the following changes to Legacy Loot would you prefer (must choose only one!):
1) When in Legacy Loot Mode, no jewelry or non-transmoggable items (such as artifact relics) will drop from bosses
2) When in Legacy Loot Mode, all item drops are considered cosmetic items for the purposes of learning them; note that they'll have a 1 cp value so you'll lose the money-making ability of running old raids while this option is in effect
The second one, hands down. It would make farming appearances so much easier across an account. I get why it's not a thing, but I still do kinda wish it were a thing.
That's all for today's Queue! There's a lot happening, but just know I appreciate y'all. Happy alpha day, everyone!