Why is the Diablo series so compelling?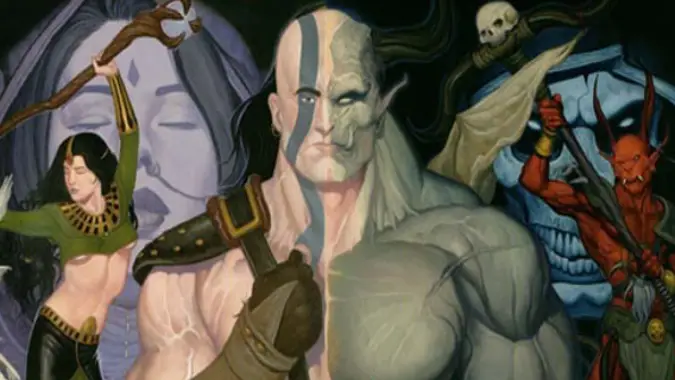 Guys, I am generally an utter nerd for lore and story in video games. I love that stuff. Eat it up with a spoon. And yet, I have to admit, it's definitely not the lore that draws me to the various games in the Diablo series. Even at it's most elaborate, Diablo can basically be said to use a scaffolding of story to hold up the edifice long enough for the player to wander through and murder as many demons as they possibly can.
Then they hoover up all the loot and use it to get stronger so they can kill more and harder demons. That's the gameplay loop, and it, too is fairly simple all things considered. No matter how many torment levels get added or new ways to get or modify gear — Blood Shards, Rune Words, Legendary gems — we always end up with basically the exact same gameplay loop and with a story that basically says Demons bad, smash 'em up good sometimes with a sprinkling of don't shove a giant evil gem containing a Demon Lord into your face.
Which, maybe it's just me, but I really don't understand why anyone needs to be told that, but I'm just a simple frozen caveman. I don't understand your modern customs.
Despite everything I'm saying, I currently find myself playing no less than three games in the series — Diablo 2: Resurrected, Diablo Immortal, and also Diablo 3. While D3 is my favorite of the lot, I have to admit to enjoying the pacing of Diablo 2: Resurrected and its less frenetic combat style, and Immortal is just plain pretty. But I honestly do wonder why I'm so into this franchise. If it's the visceral gore of combat, there are other games that do that. If it's the gameplay loop, I could always play Wolcen or Path of Exile or Torchlight. So why does this particular series keep pulling me back in? What do you think, y'all? Do you keep coming back to Diablo and if so, why?