Hearthstone Battlegrounds gets its own progression system, a Season Pass, and Legendary cosmetics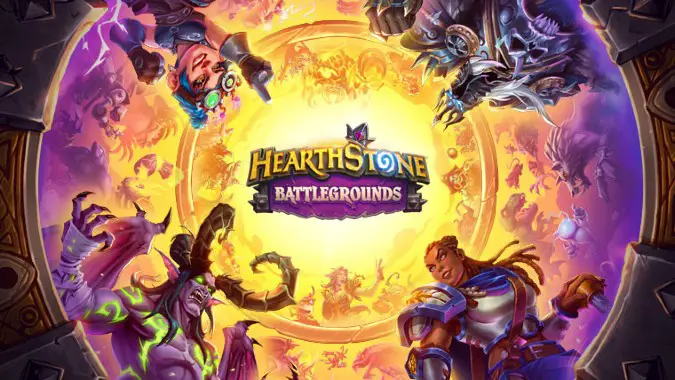 Hearthstone Battlegrounds is about to get many new features for its Season 2, including its own exclusive progression system. The game mode will finally have its own separate Track, as well as Missions to help players advance on it, and even a new Season Pass that is specific to Battlegrounds only.
Let's read on to learn about all Season 2 — which is arriving August 30 — has in store for Battlegrounds players when it comes to its new progression system, Season Pass, in-game currency, and cosmetic rewards.

A new Battlegrounds-specific Track is coming, along with Missions
As had been teased months ago during the Year of the Hydra reveal, Battlegrounds will now feature its own Track, where players will be able to earn Battlegrounds-specific rewards, such as emotes, strikes, and more. Much like with the regular Rewards Track, each Battlegrounds game you play will feed XP to the Battlegrounds Track, allowing you to unlock those rewards.
Alongside the track will be brand-new Missions, which are tasks unique to Battlegrounds. Completing those will be another way to feed XP to the Track — similarly to how daily and weekly quests work now with the existing Rewards Track.

The new Season Pass is purchased with Runestones — which are only obtainable with real money
The game will also offer a Battlegrounds Season Pass, which sounds like an evolution of the current Battlegrounds Perks feature. Besides unlocking two additional hero choices, this Season Pass will also unlock the premium rewards on the Battlegrounds Track, including "higher tier" cosmetics. In the above picture, the third reward in the Track is available to all players, while the other three require the Pass to be unlocked.
The Battlegrounds Season Pass will be purchasable using a new type of virtual currency called "Runestones," which is sadly only obtainable with real money — you'll no longer be able to earn anything for Battlegrounds with Gold, which is a huge bummer.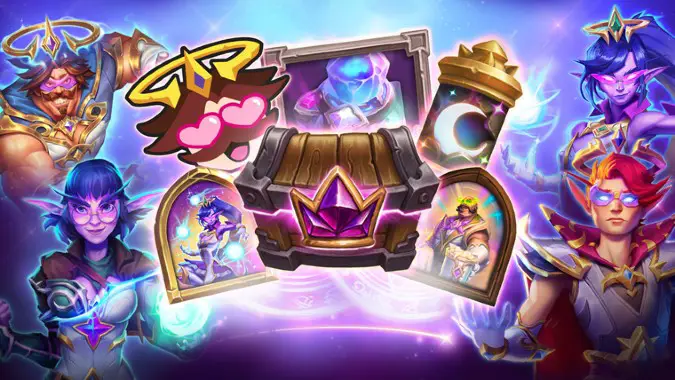 Legendary hero skins and boards are coming with the Magic of Azeroth cosmetic set

The Magic of Azeroth will be a new set of cosmetics that comes with its own lore:
In a new, alternate timeline, The Dark Flight has launched a crusade to extinguish all traces of magic from society. They have rallied the Horde as their army, gathered a few select magic users to their side, and conquered most of Azeroth.

Nozdormu is forming a team to take down The Dark Flight and restore the true timeline. This group, the Guardians of Azeroth, and their allies, must awaken the power within them to save the Magic of Azeroth!
Unlike previous cosmetic sets, The Magic of Azeroth will also feature Legendary hero skins and boards, which will include new voice lines and animations, and even change in appearance depending on how you're doing in the game. Fancy!
You can read more about all of this at the official blog.