So, what's your WoW character doing in the 3-year gap between Shadowlands and Dragonflight?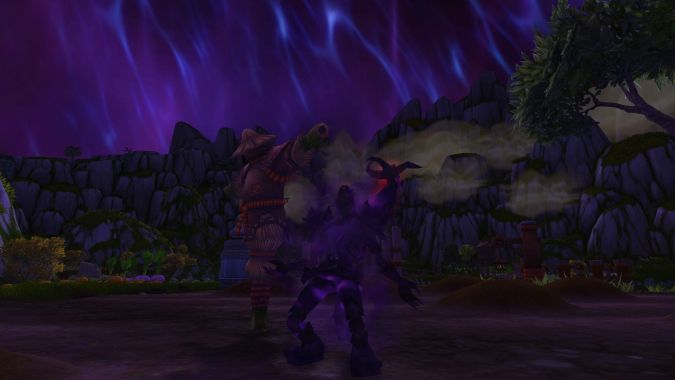 In a rare inside look at how the Warcraft team puts together WoW's timeline, Lead Narrative Designer Steve Danuser not only put WoW's history on a timeline — he also stated, in no uncertain terms, we'd be having a bit of a time skip between the end of Shadowlands and the start of Dragonflight. Of course, this fast-forward isn't because Blizzard plans to create a bunch of tie-in material to fill in the gaps; rather, it's because Blizzard wanted to give the people of Azeroth "a slice of 'normal' life without a major threat looming over their heads."
And, frankly, I'm jealous of those Azerothians. I'm fairly certain a good portion of Team Blizzard Watch here would cheer at the opportunity to have an expansion where we don't tackle major threats and instead just kind of take it easy. Fix up some buildings, add some new décor, maybe give us Player Housing (cough cough) — you know, chill stuff.
Of course, we're not getting chill stuff as players. We're jumping right into the action! But you know what? Our characters sure as h*ck live in Azeroth (or Azeroth-adjacent universes), so why not let them enjoy the time off? We have three years — let's us 'em!
For my part, I'm sure my character would return to the Pandaria farm for a bit, till the soil, plant some new se- nah, just kidding. My character is out there scouring the world for signs of Knaifu and learning all the secrets of the Void. (After all, I'm going to need to be able to channel specific Old God powers come Dragonflight, aren't I?) Sure, I'll stop and take some time off here and there… but I'm probably just going to use the time to get closer to the Void.
What about y'all? Now that we know there's a 3-year gap before Dragonflight, have you given any thought to what your character might be doing in that time? Sound off below!