WoW
Jul 5, 2022 10:00 am CT
Shadow Priest talents in Dragonflight will let you worship one of the four Old Gods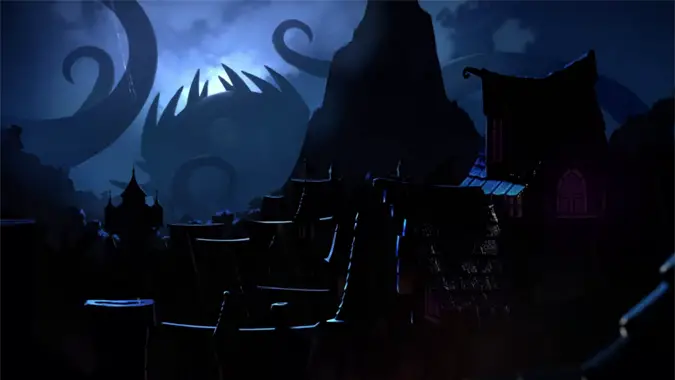 The World of Warcraft team recently unveiled a preview of the Priest talent trees for the upcoming Dragonflight expansion, and with it came a really cool surprise. Shadow Priest players will finally get to pledge themselves to one of the four Old Gods of Azeroth! You'll be able to decide — through a set of choices that blend gameplay and fantasy — if you're a servant of N'Zoth, Y'Shaarj, C'Thun, or Yogg-Saron.
This choice comes in the form of four talents, each pertaining to an Old God, that are grouped up as two talent nodes located at the bottom of the Shadow tree. You only have enough talent points to reach one of those two nodes, and since each node asks you to pick from one of two Old God talents, in the end you'll only get to worship one of the four Old Gods — which is probably for the best.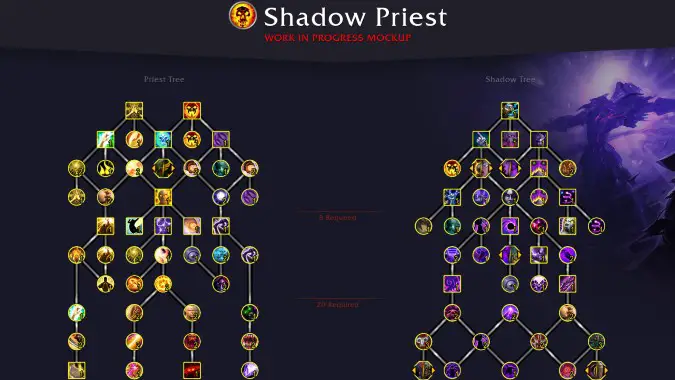 At this point, you're probably wondering what are the benefits gained from worshiping each Old God, so that you may choose wisely, right? Well, here is what the talents themselves do:
In the case of Y'Shaarj, there's also been a blue post further clarifying what exactly they mean by "your target's current emotional state."
If your target is…
Above 80% health? → Pride
You and your Shadowfiend deal increased damage while Shadowfiend is active.
Enraged? → Anger
Purges the enraged effect and increases your Haste while Shadowfiend is active.
Stunned? → Despair
You generate Insanity while Shadowfiend is active.
Feared? → Fear
You and your Shadowfiend deal increased damage and do not break fear effects while Shadowfiend is active.
No conditions met? → Violence
Duration of Shadowfiend is increased.
The priority order is:
Anger/Despair/Fear → Pride → Violence
Overall, I think this is a really neat development for Shadow Priests. I'm sure that min/max-oriented players might end up having an "optimal" choice for each situation, but I'm also sure that many players will be thrilled to pick based on their own personal preferences, whether from the gameplay or fantasy side of things.
For me, personally, Yogg-Saron sounds like a lot of fun — both thematically and in the idea of picking talents that let me cast as many Shadowy Apparitions as possible, having an army of shadowy clones blasting my enemy as quickly as possible, and summoning a Thing from Beyond to serve me every once in a while. Pew pew.
Praise Yogg.