4 games from Gamescom we put straight on our Steam wishlists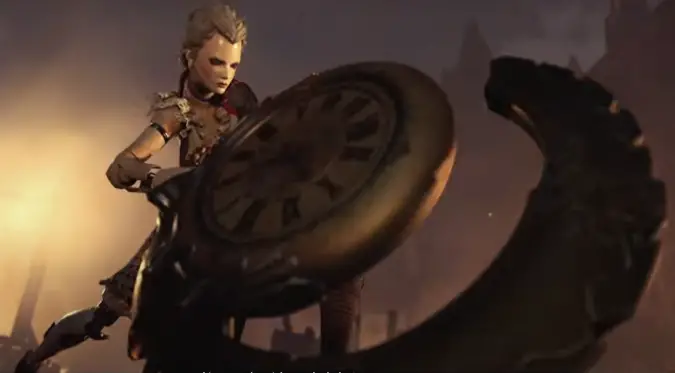 There are a lot of games showcased every year at Gamescom, and the 2022 show was no exception. There were many, many games I was already interested in, but to help you get through the whole stack of them, these four are the ones that not only had my interest, but which gained my attention. I don't know how but I will find a way to play them. Oh yes, my pretties, you will all be mine.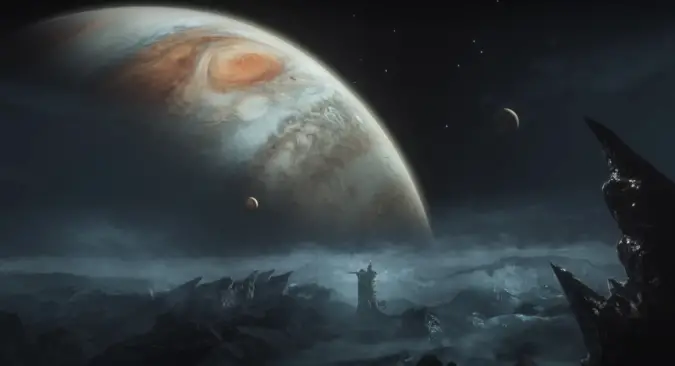 The Callisto Protocol, a game set in space that borrows from horror classics
Some games are essentially sequels to previous games, but for a variety of reasons, aren't actually sequels. We've seen this with Bioshock and its direct ancestor System Shock, and of course the Xeno saga which at this point spans three different franchises. You could argue that Obsidian's The Outer Worlds is essentially Fallout New Vegas in space. In the case of The Callisto Protocol, we're looking at a game that is unabashedly trying to be a new take on the kind of cosmic horror that made up the Dead Space games. It's made by many of the same people, so that's not surprising. What is surprising to me is that it also aims to lean more into the horror games that inspired Dead Space in the first place, like Resident Evil 4.
Since both RE4 and the original Dead Space are getting remakes that will be coming out after The Callisto Protocol with its December 2, 2022 release date, I think it should be pretty interesting as a point of comparison if nothing else. If you're at all interested in a space horror game that tries to embrace a melee combat perspective, and welds it to the almost Gigerian body horror of Dead Space, this definitely may be the game for you. I'm not a big horror gamer, but I'm going to check this one out.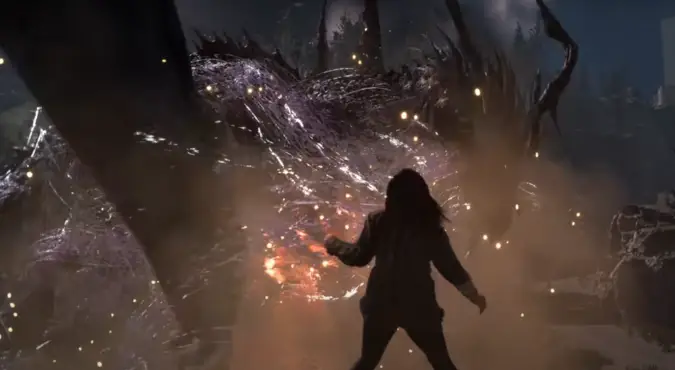 Forspoken, a magic game starring a New Yorker
Back in 2017, Platinum Games was working on Scalebound. It was a cool game where you played a character from the modern world, complete with headphones and a blaring soundtrack, as he and his dragon bestie fought other huge monsters and explored a magical fantasy realm. And then it got canceled, and I'm not going to lie, it broke my heart a little
Fast forward to Gamescom 2022 and Forspoken, an upcoming (January 2023) game from Square-Enix with a lot of the same feeling as Scalebound. They're not identical — Frey, the protagonist of Forspoken, is a lot less annoying than Scalebound's lead. But that feeling of a modern character exploring a magical world is very similar, and also reminiscent of the old Ultima games, and Athia (the world the game is set in) looks absolutely stunning in every screenshot of it I've seen and every trailer I've watched.
Plus I'm a sucker for the 'fish out of water becomes a hero' story. Forspoken looks like it could scratch that itch for another Horizon style game while also bringing in magic and mythical mayhem, which I am definitely here for.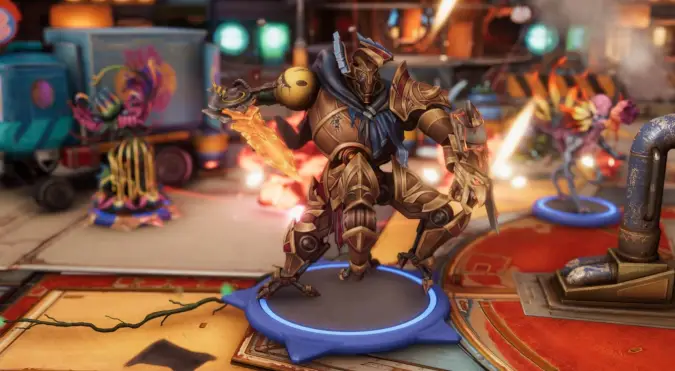 Moonbreaker, a tabletop strategy game where you can paint your own virtual miniatures
The main thing that has kept me from developing a fixation on games like Warhammer or the Privateer Press Hordes or Warmachine games is purely the expense of acquiring and painting the miniatures. It's just a lot of time and effort and financial outlay, and I can't justify it. Moonbreaker, made by the folks at Unknown Worlds Entertainment (the Subnautica folks) puts all of that stuff inside a computer game, so I don't have to find a place to store all of it, I can paint it all in game, and not have to buy each piece individually. It's almost perfect and I can't understand why in a year where Games Workshop has licensed, like, eight billion Warhammer and Warhammer 40k video games, that none of them are this.
Moonbreaker has the look and feel of a futuristic version of a tabletop strategy game. It almost feels more like the game someone would invent in their cyberpunk novel referencing tabletop strategy minigaming instead of an actual tabletop strategy minigame, which is what it is. The fact that you can collect and paint minis inside the game only makes me more interested. The game is releasing in about a month on September 29, 2022, and is already in early access on Steam. I have no idea how I'll find the time but this is a game I'm keenly interested in.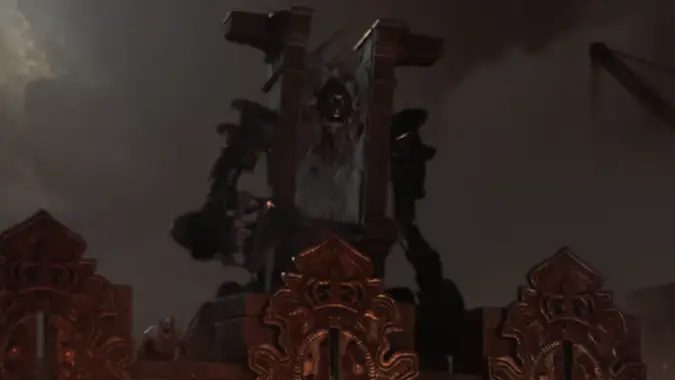 Steelrising, a Soulsborne game set in 1789 Paris
Steelrising is a game by Spiders, the game company that brought us Greedfall, one of my favorite games of the past few years. So what is Steelrising?
It's my freaking Kryptonite is what it is. It's a Soulsborne style game (not my usual bag) set in Paris in 1789. The French Revolution has failed due to an army of clockwork/steampunk automatons that Louis XVI used to suppress the revolt and hold on to power, and now you're playing as Aegis, a self aware automaton that's out to fight their way through Louis' clockwork army and topple his teetering throne, one robot at a time.
There's a smoke belching robot guillotine in this game. How could I not play it? How?
I mean, come on. Clockpunk 1789 Paris? You couldn't even get the year out of your mouth before I would cram money down your throat demanding to let me play this, even if I'm rubbish at Soulsborne games. Steam has the release date on September 8, a date the official site repeats, so I guess in about a week I'll be trying to figure out how to play a French clockwork robot assassin.
There are a lot more, of course, but these are the four that made me feel like I had to play them. What games did you get excited about at this years Gamescom?