What will Diablo 4 cost?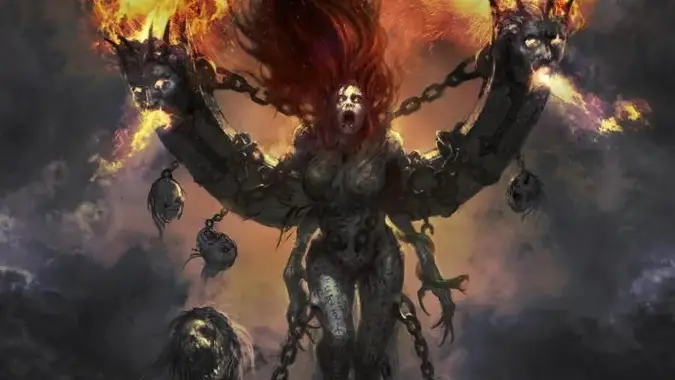 Gaming isn't a cheap hobby, so it's little surprise that the Diablo audience has been curious to learn how much the next installment of the franchise will cost. We learned a lot more about the monetization side of the game from Blizzard's leadership in a recent quarterly update, so now we have an idea of what Diablo 4 will cost.
Kegan Clark, the Diablo 4 director of product, explicitly said that the sequel will be a full-price game. These days, a AAA title retails for between $60 and $70, so that's what you can likely expect as the initial price tag. If players want to leave it at that one-time upfront payment, they can. However, the game will have two types of optional in-game transactions.
So to look at the total cost of Diablo 4, we'll have to consider these in-game purchases and whether you'll need them.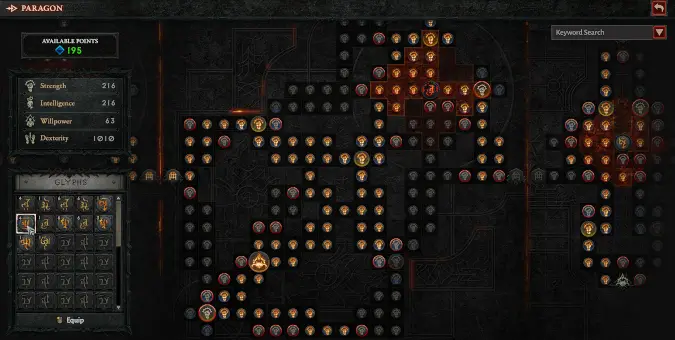 Diablo 4 will include a Season Pass and in-game shop
Recent Diablo titles have offered players a seasonal model, where they roll a new character and get limited-time rewards for participating. Diablo 4 will do the same, with a seasonal approach similar to that of Diablo 3 but with more robust support. Each season will give the developers a chance to introduce brand new content to the world as well as smaller updates such as meta tweaks and quality-of-life improvements.
Diablo 4 will offer some additional mechanics to this familiar approach: a Season Pass and an in-game shop. Any sort of seasonal pass model frequently raises concerns about a game becoming pay-to-win, but critics of microtransactions will be relieved to learn that while there will be a shop and a Season Pass, there won't be any "pay-for-power" options among those additional transactions.
"Our goal in designing our in-game purchases is that we want to create beautiful things which add value to players' experience of the game," Clark wrote. All purchases in Diablo 4 will be cosmetic, with no power boosts available for money.
The Season Pass is a completely optional path similar to the battle passes Blizzard has adopted in its other franchises. The Diablo 4 iteration has two tiers, one free and one paid, for earning additional rewards as you play through the season. The free pass will offer cosmetics, premium currency, and gameplay boosts, while the paid level offers just cosmetics and premium currency. That means any power increases will be equally available to all players without additional payment.
Here are the other important notes from the quarterly update on the Season Pass and how that will correlate to in-game power:
Players can purchase Tiers to advance through the Season Pass, but it won't speed up getting Season Boosts. Players can't upgrade Season Boosts just by purchasing Tiers, because they'll also have to earn level milestones to apply them. All other Tier rewards can be unlocked instantly by purchasing Tiers. In other words, there's no way to shortcut getting Season Boosts by buying Tiers; they must be earned.

The Season Journey accelerates Season Pass progression. While any play style can progress through the Season Pass, min-maxers can focus on Season Journey objectives to advance more quickly.
The developers are really working to reassure the community that the in-game transactions are not going to offer any sort of gameplay improvements or pay-to-win mechanics.
Blizzard has not released any information on what the Season Pass will cost, but in games with a similar system, passes typically sell for $10 to $20.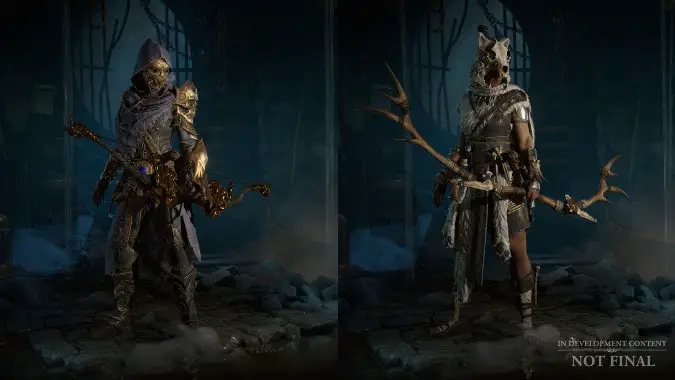 The in-game shop is only for cosmetics.
The other place you may find yourself spending money is the in-game store. Items in the shop are purely cosmetic and are purchased with premium currency that you buy with cash.
"The way we approached designing the Shop and the cosmetics within it was by thinking about the experience we want players to have. We want buying things to feel good–before, during, and after purchase. So, if players choose to buy something, it should be because they want to, not because they feel like they have to. It should also be clear to players exactly what they are getting before they choose to buy, with no unpleasant surprises," explained Clark.
Clark also noted that the armor transmogs purchased from the Shop will be usable for all characters of that class. He also said that the shop items would not be home to the best-looking items, emphasizing that there will be plenty of unique and legendary quality pieces available in-game without any extra cost. But what will we pay for cool cosmetics in Diablo 4? Blizzard has yet to offer any specific prices.
So the big takeaway on Diablo 4's cost is that it will run the same amount as most blockbuster titles in the industry. If you want to have some extra flashy looks, you can spend more to get them, but if you you don't want to spend more, you don't have to. Once you've bought the base game, you'll have the same gameplay experience regardless of how much money you spend.