What other gameplay should be encouraged with rewards in World of Warcraft?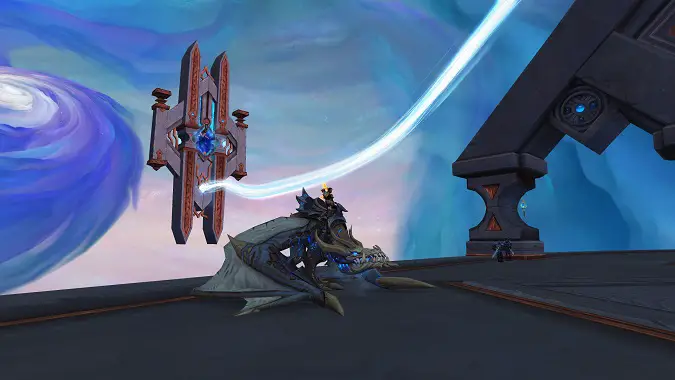 A new promotional mount was introduced last week for World of Warcraft players: the Frostbrood Proto-Wyrm. Acquisition is simple — complete the Death Knight starting experience in Wrath Classic and you'll get a pretty cool mount in the modern game. It's interesting that dev team felt they should encourage more players to try out a DK, but I'm not going to say "no" to such an easily acquired mount, especially since you can start a DK without even logging into Classic previously.
This is not the first time that a mount or other collectible was rewarded for trying out a different game (as opposed to simply purchasing a cross-product bundle or BlizzCon virtual ticket). For WoW players, the most notable attempt has been with Hearthstone, where there have been not one but two mounts rewarded for playing the game. Heroes of the Storm also will still reward a Graves pet in WoW for reaching player level 20 even though the game has entered maintenance mode. What makes the Frostbrood Proto-Wyrm interesting, however, is that it's a reward for trying a different aspect of something included in your normal WoW sub.
My immediate thought is wondering what other aspects of the WoW experience can receive encouragement via promotional rewards? There's the instinctual answer of PVP, but that has never gone over well whether it's a "simple" two battleground victory requirement for a Legendary cloak or requiring School of Hard Knocks for the holiday meta. Encouraging non-PVPers to PVP has always upset both types of players and I don't think a shiny new mount would help very much.
To me, the one area of WoW that could use some encouragement from non-players is pet battles. Yes, there are already a lot of internal inducements via achievements to participate, but there hasn't a dedicated effort by the development team to get players involved for awhile now. A multi-step pet battle achievement that takes players through the variety of experiences coupled with the "press" that an announcement would generate may help swell the ranks of pet battlers in WoW.
So have you gotten your Frostbrood Proto-Wyrm yet? Do you think it'll encourage players to keep using their DK WoW Classic? Or do you think everyone is going to get it and delete or abandon the character? And what other aspects of gameplay would you like to see the WoW team advertise via rewards?