Everything you need to know about the Hearthstone Battlegrounds Season Pass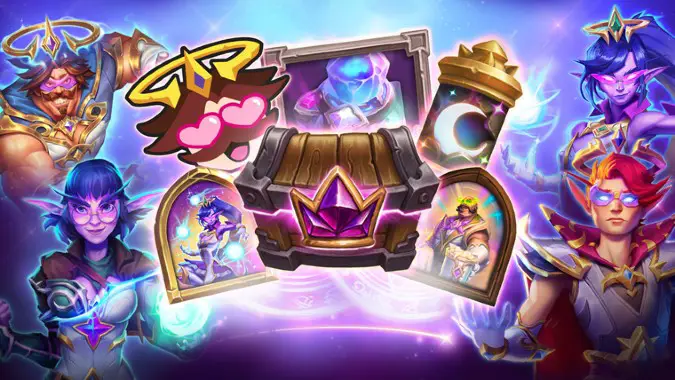 A Season Pass was recently introduced for Hearthstone Battlegrounds, giving players access to many cosmetics — but also to an actual gameplay advantage that can no longer be obtained through any other means. Needless to say, community response to the pass hasn't been at all positive because of that.
But what exactly is included in the pass? What can players still obtain for free, should they opt not to buy it? How long is the pass good for? And is it even worth it to get it? Let's try to answer all of those questions.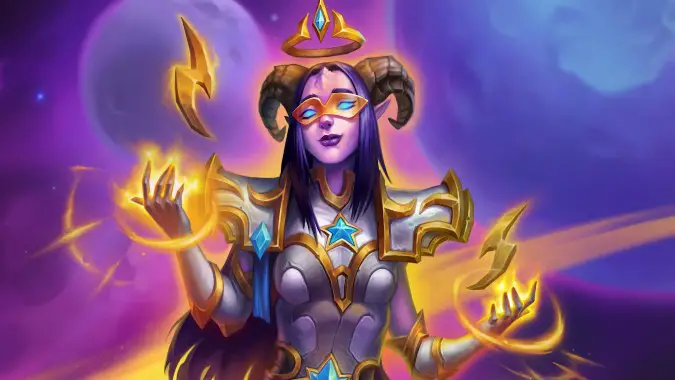 What's included in the Hearthstone Battlegrounds Season Pass?
Battlegrounds is on Season 2 right now, and that season has the Magic of Azeroth theme — so all of the cosmetics this time around use that specific thematic. Those cosmetics are:
4 Legendary hero skins, which include an alternate portrait for the hero with a golden frame, as well as animations, special effects, and voicelines:

Magic Guardian Elise
Adventure Beauty Reno
Dawn Guardian Varden
Secret Destiny Aranna

11 Rare hero skins, which include an alternate portrait for the hero:

Dark Force Malygos
Nozdormu, Time Warden
Shadow Helm Saurfang
Mystical Mentor Nguyen
Bigglesworth, Feline Guide
George the Fated
Omencaller Prestor
Spellbound Baz'hial
AF Kitsune
Deal Speaker Blackthorn
Spellwinder Toki

A Strike, Crystal Justice, which you'll beef up as you keep progressing through the Battlegrounds Track.

It starts as a simple Rare Strike with just one animation, but eventually morphs all the way up to a Legendary Strike, which has four animations.

A Rare Battlegrounds board, Crystallarium.
A new Rare Bartender, Tuxedo Bob, which includes a portrait and voicelines.
9 Emotes you can equip:

Dark Flight Malygos
Guardian Reno
Guardian Nguyen
Guardian Bigglesworth
Dark Flight George
Dark Flight Prestor
Guardian A.F.Kay
Dark Flight Blackthorn
Guardian Toki
But other than the cosmetics, you also get what is arguably the biggest reason players will want to get the pass: the ability to choose from four heroes each game, rather than just two.
That feature has been present in the game for a long time, but it used to be obtainable with either real money or gold — which gave players the possibility to earn it for free, just by playing the game. Sadly, that is no longer the case. If you want the advantage of having those extra hero options — which is not irrelevant — you need to pay for it with real money only.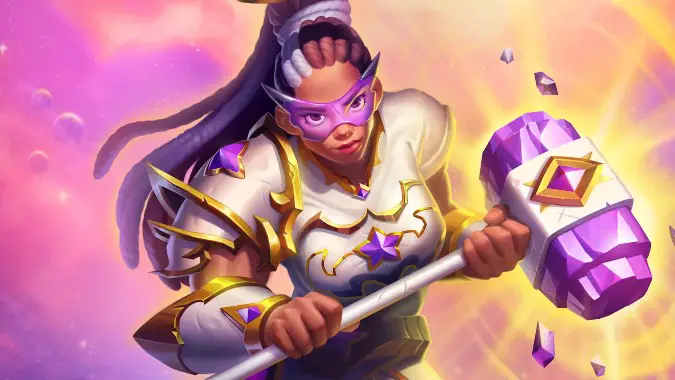 What will the Hearthsone Battlegrounds Season Pass cost, and how long will Seasons last?
Right now, the Season Pass can be obtained either with Runestones — the new currency, which can be purchased with real money — or through a direct money purchase. Your options are either 1500 Runestones if you buy it in-game, or $15 if you decide to get it via the Battle.Net shop.
We don't have a definitive answer yet for how long Seasons will last, but when they were first announced, Seasons were stated to be analogue to expansions in Constructed mode. Since an expansion tends to last for about four months — we get three expansions a year — we can guess that's how long a Battlegrounds Season will last for as well.
It's important to keep in mind that you don't get all of those cosmetics as soon as you purchase the Season Pass: you still need to play games, in order to accrue XP, and level up on the Battlegrounds Track. With each new level you earn on the track you get a new reward, between the free ones and the paid ones.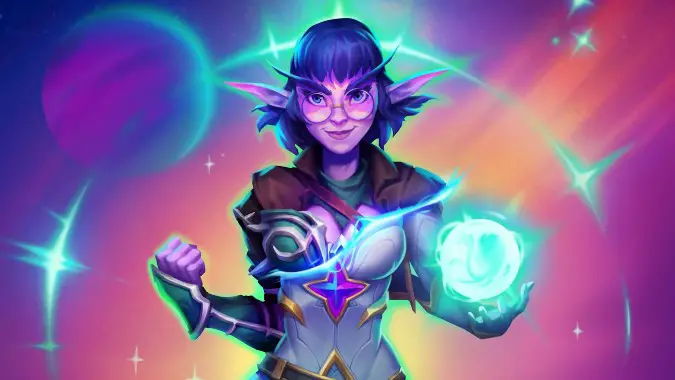 What can you still earn for free?
Thankfully, the number of free rewards has been increased, as we can see on the official blog. The free rewards include:
A Legendary hero skin, Enchanting Edwin.
4 Rare hero skins:

Sky Sailor Galewing
Tamsin, Shadow Mage
Rokara, Arcane Warrior
Sorceress Greymane

3 Rare emotes:

Guardian Xyrella
Tuxedo Bob
Guardian Jandice

A Strike, Corrupted Arcana, which starts as Rare but eventually morphs up to Epic.
Just like with the paid cosmetics, you'll need to keep playing the game and leveling up on the Battlegrounds Track until you earn each of those rewards.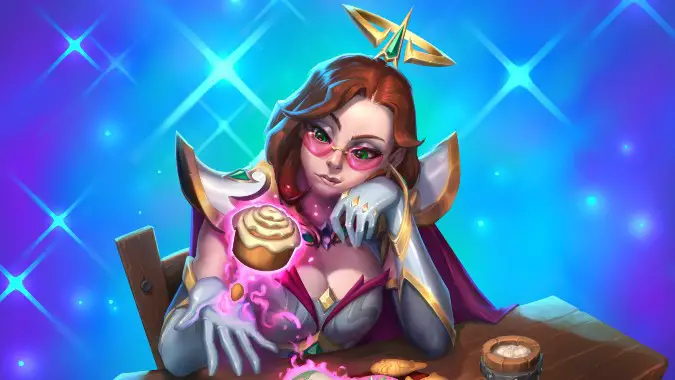 Is it worth it to pay for the Season Pass?
If you're a more competitive player who wants to have the edge of being allowed to select four heroes rather than just two, the answer is yes. Hero selection can sometimes make or break games, and doubling your chances to get a good hero — or at least one you're familiar with — cannot be underestimated. Since the price of $15 will last for a whole season — which we're guesstimating will be about four months — that doesn't seem like too unreasonable a cost, especially when combined with all the cosmetics you'll be earning as well.
Of course, we'd have much preferred it if we could still earn that benefit for free by playing the game, earning gold, and paying for it with that gold. The Hearthstone community has made that very clear. Sadly, the people in charge of design or gameplay decisions are often not the same as the ones in charge of the monetization aspects of the game.
When it comes to the cosmetics, however, it's more of a maybe: in the end, it's a personal decision that comes down to your taste. I'm not overly fond of the Magic of Azeroth skins that I've seen so far, so I wouldn't have purchased this pass only for them.  But I have purchased other skin bundles in the past — ones which included a reasonable number of skins that I thought looked very good. So there's no definitive answer for that question: it all comes down to whether those cosmetics appeal to you or not.