What do you want the World of Warcraft team to bring forward from Zereth Mortis?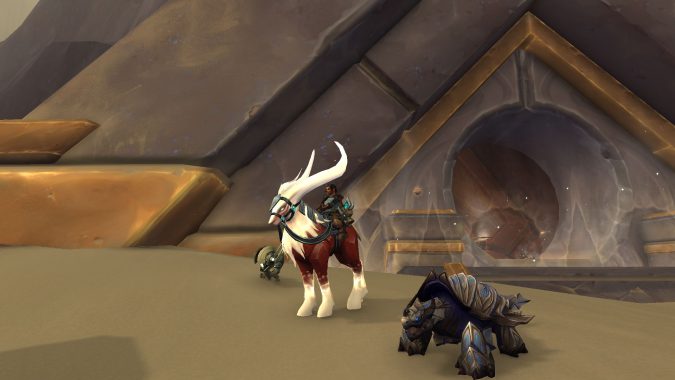 Zereth Mortis was the final major zone added in Shadowlands, and it brought about a lot of intriguing new systems even before you consider the additions of Season 4. With Dragonflight rapidly approaching it's likely that some of those will fall by the wayside, but there was a lot of good stuff in Zereth Mortis that I hope the development team brings back.
At the top of the list is the Creation Catalyst. For one thing, if you don't raid at all you can get an extra set of transmog for several thousand Cosmic Flux. More importantly you can actually acquire tier gear as a casual, open-world player. As someone who doesn't have the time anymore to take part in organized raiding — and only is running LFR now for three Puzzling Cartel Dinar — getting to experience actual tier gear again has been a lot of fun, especially on classes that I don't get to play all that much on normally.
Where I'm really feeling the benefit, though, is that when I get upgrades I don't need to shuffle around which slots have tier to keep my bonus. The ability to simply plug the latest Fated drop into the Creation Catalyst and convert it to tier has been amazing, especially as an Engineering main who wants to keep goggles in the helm slot. It's also of benefit when you have a Legendary in one of the tier slots since juggling those around can get expensive fast.
Besides the Catalyst I've also enjoyed the mount and pet crafting system. Working towards crafting a desirable mount is much better (in my opinion) than relying on RNG, although of course the ZM system does have an element of RNG to it — one I find a lot less annoying than hoping for a 2% drop. I do feel the number of Genesis Motes needed to craft everything could be a little lower — or have a higher droprate — but at least there's always the chance of coming back later to farm the Motes when it's much easier to do so.
What do you like about the new systems introduced in Zereth Mortis? Do you like the crafting system, or would you have preferred more drops? Did you enjoy the "riddle" of the spatial openers? What else would you like to see return in Dragonflight?