Blizzard Watch is looking for new writers to help us cover Dragonflight, Diablo 4, Overwatch 2, and more! Send in your applications by Monday, September 19 to be considered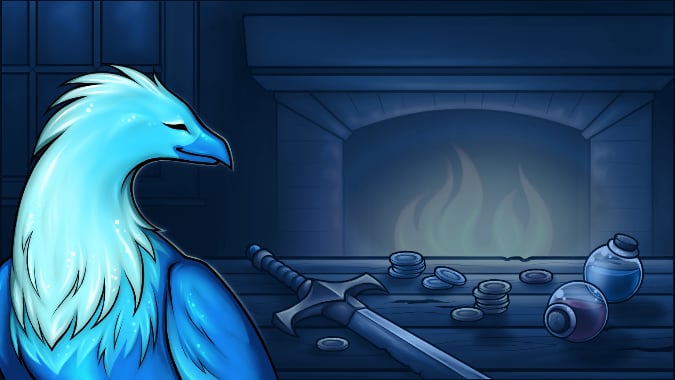 As the release dates for Dragonflight, Wrath Classic, Overwatch 2, and Diablo 4 approach, we're looking to expand our staff with new regular contributors — and maybe you could be one of them! [Ed's note: Mitch insisted I add this exclamation point.] Though it isn't a nine-to-five job with fixed shifts or quotas, we are looking for people who will be around to write regularly to help us stay on top of the news. This is a paid freelance position open to anyone 18 and over.
No day is quite the same with Team Blizzard Watch: some days have non-stop news to be written and other days are quieter, giving us more time to brainstorm for article ideas. We're looking for writers who can help us through all of it. Sound interesting? Here's what we expect of our writers:
A writing style that fits Blizzard Watch. You should be able to write conversationally, and clearly convey knowledge in a way that's accessible and helpful for both newbies and veterans. We write a lot of how-tos and explainers, where it's important to be able to break topics — sometimes complicated topics — down in a way that readers can easily understand.
The ability to format your own posts. Beyond writing style, you'll need some technical skills. You'll be writing and formatting your own posts in WordPress, as well as adding relevant links, videos, and images where appropriate. We have guidelines for style, formatting, and images that you'll need to follow.
Quick post turnaround (sometimes). When and how quickly you can get work done is also important. News posts are typically 300 to 500 words, and we usually them turned in on the same day — and in the case of big breaking news, even faster. Longer feature posts are typically around 1000 words, and we usually want them turned in within a week.
Regular contributions. While we don't have strict writing quotas, we need people who can be around regularly to flesh out day-to-day content. Ideally, that means four or five posts a week of varying lengths, or 20 to 30 posts a month.
Someone who can bring ideas to the table. Though we maintain a list of posts that need to be written for writers to claim, we love it when writers pitch ideas. Your editors can't be everywhere or know everything, and it's great when writers bring up news or ideas they'd like to write.
Responsive to feedback. Sometimes posts need edits before they're published, and writers need to be available to make them. While you're working, we expect you to be available in our staff channel in Discord — so we can chat about the assignments and edits. (And please don't take feedback personally. All of us are asked to revise posts now and then.)
All applicants should have general knowledge of Blizzard games, particularly World of Warcraft, but we're looking for writers who are versatile and talk about multiple topics with authority. Right now we're especially looking for writers who can cover:
WoW Classic
WoW professions and/or gold-making
The Diablo franchise, particularly Diablo 2
Overwatch
D&D and other tabletop content
If you aren't an expert in one of these topics, it isn't a deal-breaker, but we are looking to staff up in these areas. If you're interested in writing about other geeky topics, let us know! We're experimenting with expanding into other subjects.
To apply, please fill out this form.
If you have applied in the past and are interested in this role, please apply again. We review all applications, but we are not able to respond to submissions individually. You will be contacted after the application period if we like your application!
All applications must be submitted by September 19, 2022 to be considered. 
I'm looking forward to working with you!