Which Blizzard cinematic do you feel is underrated?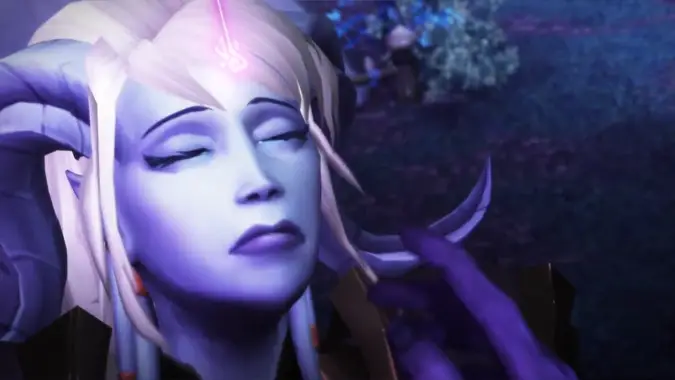 Ok, I know we talked about it last year but with the imminent arrival of Wrath Classic and the recent discussion of the Wrathgate cinematic from Blizzard, I think it's worth revisiting underrated cinematics. I used the adjective "underrated" as a way of focusing the discussion on the cinematics that tend not to be mentioned often — but that is, of course, subjective. Regardless, I hope we may be able to turn up some forgotten gems from gaming's past.
The question was also inspired by my recent farming runs of Nighthold and the cinematic that plays after Gul'dan's defeat. This is a great one for several reasons: Illidan's wings appearing astride Gul'dan, Gul'dan getting disintegrated (echoing Varian's fate in the excellent Broken Shore cinematic), and the recreation of Illidan's pose with Gul'dan's skull albeit with a much different outcome. The only quibble I have is with Illidan's closing line "follow me into the abyss" which is certainly dramatic but ultimately meaningless — although I guess saying "follow me to Argus" at that point would've been a huge spoiler.
Warlords of Draenor gave us two of my favorite cinematics, both of which were unlocked during leveling. The Talador Finale does a great job of providing a satisfying conclusion to the zone's storyline (RIP Vindicator Maraad) while also showing off some Paladin skills in real time, while the Shadowmoon Valley cinematic is a master class in telling a story without saying a word.
Not to be outdone by their older sibling, Hearthstone has released a whole bunch of amusing cinematics to lean into their lighter take on Warcraft lore — but my favorite is the one for Galakrond's Awakening. While not as dramatic as the Descent of Dragons trailer with its shades of Flash Gordon but more than making up for it by providing us with a puppet show and an Archvillain Rafaam sounding an awful lot like Doofenshmirtz.
Which cinematics do you want more people to talk about? Did any of the patch 9.2 or 9.2.5 cinematics make your top 10 list (I really enjoyed how in Shattered Legacies Sylvanas' memories were animated in Warcraft 3 style)? What cinematics from Overwatch or Diablo do you think are great too?