Here's what you need to know about the Overwatch Credits Last Chance event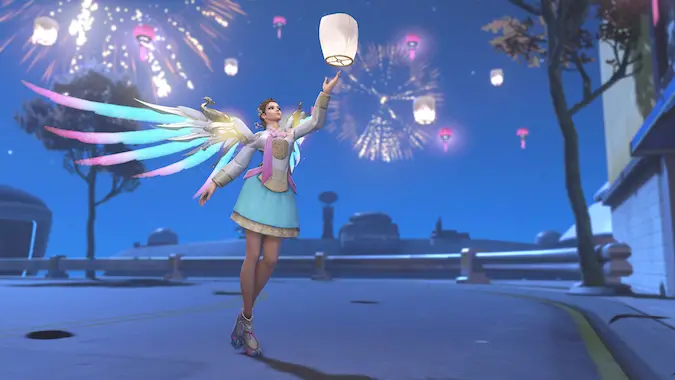 We thought that the final Overwatch Anniversary Remix event would be the final opportunity to spend in-game money on cosmetics, but Blizzard is opening up the vault one last time for the Overwatch Credits Last Chance Event from September 13 through October 2. Who doesn't love a surprise shopping spree?
Loot boxes have already gone the way of the dodo, but players may still be acquiring credits just from playing and leveling up. Heck, some players have amassed huge credit fortunes because they already unlocked everything and don't have any more cosmetics to spend their wealth on. Here's what we've learned and figured out about what to get out of this final event in the original game.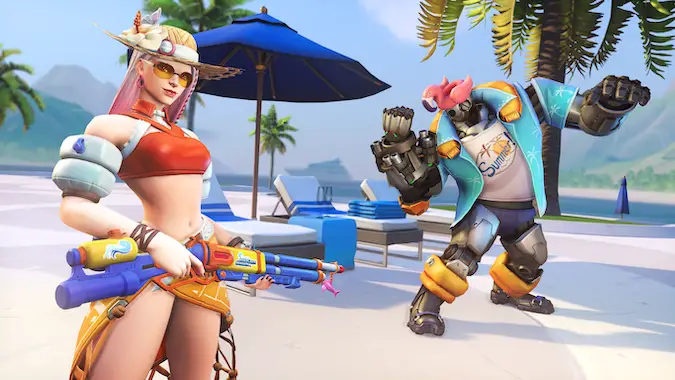 What can you get?
This event is centered on the cosmetics from all seasonal events across Overwatch's life span. According to a community manager: "This upcoming event will be the last to spend on any seasonal loot box item that can be unlocked with the current Overwatch in-game currency." In other words, you can use your in-game credits to acquire anything from the loot boxes out of the Lunar New Year, Archives, Anniversary, Summer Games, Halloween Terror, and Winter Wonderland events.
The only exclusions to this last-chance events are cosmetics that were tied to some limited time event. That includes any character-specific three-week challenges, such as the golden Marammat Symmetra skin tied to the launch of the related Christie Golden short story. Other cosmetics that are not available include the looks tied to BlizzCon virtual ticket purchases and the Pink Mercy breast cancer fundraiser skin.
Cosmetics related to the Overwatch League have always operated in their own ecosystem, so those are also not available to buy with credits. However, if you have a stash of Overwatch League Tokens, there is one new look you can acquire during the event. It's a legendary look for everyone's favorite cyborg ninja, the Genji Happi skin. But again, that's not tied to the actual in-game credits.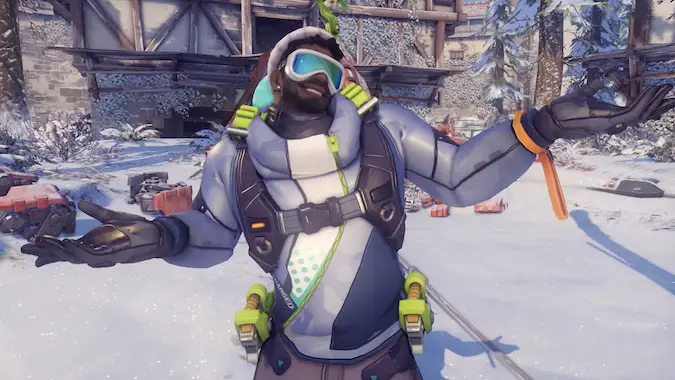 What's the point?
Many players are asking if and why they should bother with acquiring loot from the original game before the launch of Overwatch 2, when Blizzard has said that in-game currency will transfer over. In a forum thread about the last-chance event, a Blizzard community manager said that in Overwatch 2, credits, "will have value even if you already unlocked everything you can get with them from the current game."
We know that the core gameplay will be free to play, but each season will have a Battle Pass. My guess is that rather than credits being used to directly unlock a desired purchase, Overwatch 2 might see that currency used to unlock Battle Pass tiers. That's just my speculation. There will be a new in-game store in Overwatch 2, and maybe that's where the in-game credits will continue to be used. Maybe we'll be able to use currency in both of those places.
Personally, I've been spending all my credits before Overwatch 2 arrives. Although the studio has confirmed that our collections will port over, I don't know if and when we might be able to unlock those appearances and I'd rather have all my favorite looks now. But if you don't want to bother spending credits, I doubt you'll miss much.
We are expecting more details from Blizzard about the role of the credits in the new game before the end of the last chance event, so stay tuned for the latest information.
Originally posted September 9, 2022. Updated September 30, 2022.