When does Diablo 2: Resurrected Ladder Season 2 start? The Ladder began October 6!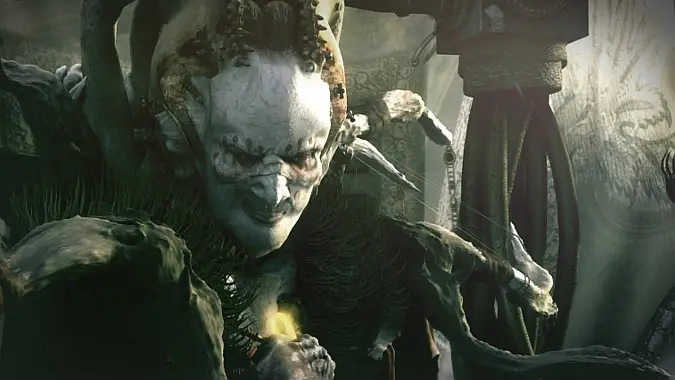 It's officially time to get ready to battle the forces of hell in Diablo 2 Resurrected's Ladder Season 2, because the Ladder is now reset. Ladder Season 1 ended and Ladder Season 2 began on October 6.
This is the first Ladder rotation in D2R, and whether this is your very first experience with the Ladder system, or it's just been a long time since you played Ladder in D2, let's review the basics of how the Ladder works, and what you can expect out of your Season 2 gameplay.
What is the D2R Ladder?
Ladder Seasons are a race to the top. Players level up through Normal, Nightmare, and Hell modes — as well as new Terror Zones — to reach level 99 the fastest and secure a coveted spot on the Ladder leaderboard. At the start of the Ladder season, you can spin up a new (level 1) Ladder-specific character from four options:
Classic means you want to play through the first four acts of Diablo 2 originally released with the title.
Hardcore Classic is the same as classic, but you are playing a hardcore character where death is permanent.
Expansion characters have access to play through the first four acts from Diablo 2 and Act 5 from the Lord of Destruction expansion.
Hardcore Expansion combine the Expansion experience (all five acts) with Hardcore play (single character life and perma-death).
Season 2 includes D2R's new Terror Zones, although you must unlock them with a Ladder character to play them on a Ladder character. Presumably, this means your first character should be Expansion or Harcore Expansion if you want access to Terror Zones during Ladder Season 2.
Additionally, Ladder Season 2 introduced Sundering Charms to counter the scenario where certain D2R class builds cannot tackle all zones on Hell Difficulty because of monster damage immunity. When in the player's inventory, the six Sundering Charms each break a different type of damage immunity — one for each damage type. The charms leverage a new keyword called Sunder, which takes the monster's associated resistance from whatever 100%+ amount down to 95%.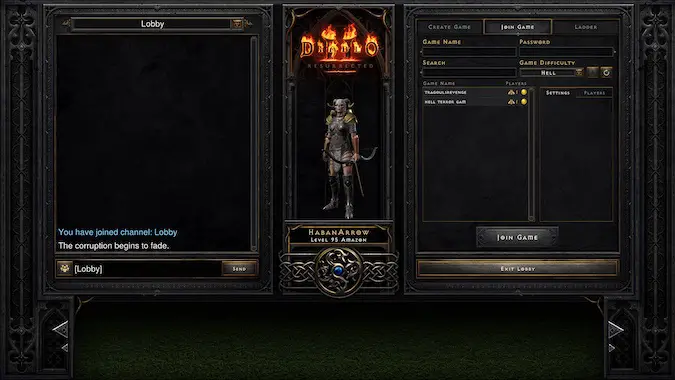 How do D2R Ladder rotations work?
Ladder seasons have a slightly different rotation than D3 seasons. First, they tend to be longer — Ladders in D2 ran for six-month periods, evenly splitting into an H1 and H2 Ladder for each year. However, D2R has described its ladder play as "a new, exclusive ladder system with more frequent restarts," and the original announcement for D2R Ladder Seasons provided a little more information:
This rotation has a few benefits: an easy split of 3 Ladders per year, long enough to open up success for more casual players, but short enough to keep the pro players involved.
Unlike D3's seasons, the current Ladder ends when the new Ladder begins. So if we look at Ladder 1's start date of April 28 and the end date of October 6, we get a range of 23 weeks — much closer to that six-month mark than four! Given that this was the first Ladder rotation for D2R, perhaps the goal was to run longer as a test.
There's a strong possibility Ladder Season 2 will be much closer to the four-month mark — giving an estimated end date of February 9  — but we'll have to keep an eye on the Patch notes to be sure. For now, here's a rough timeline of important dates so far for future estimates:
Patch 2.4 Ladder testing PTR start — March 2, 2022
Patch 2.4 Ladder testing PTR end — March 9, 2022
Patch 2.4 goles live — April 14, 2022
Ladder 1 start — April 28, 2022
Patch 2.5 PTR start — August 25, 2022
Patch 2.5 PTR end — September 19, 2022
Patch 2.5 goes live– September 22, 2022
Ladder 2 start — October 6, 2022
Yes, patch 2.5 PTR ran for three and a half weeks, but we can't compare this with patch 2.4 PTR, which had Ladder testing split into a separate test cycle. As with Ladder 1, we're starting Ladder 2 two weeks after the associated patch goes live. So if you really want to push that Ladder, remember to keep an eye out for those patch announcements!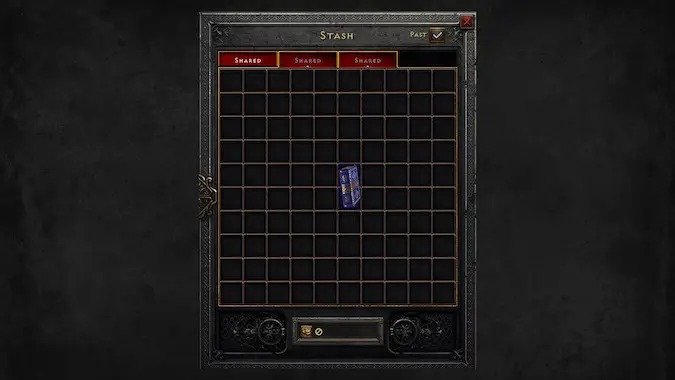 What the Ladder rotation means for players
A few things have happened now that the Ladder season has rotated from 1 to 2. All Ladder characters from Season 1 converted to their non-Ladder-play group. Sorry Hardcore players — a dead Ladder character remains dead. All Ladder-specific items (special Runewords for Ladder Season 1) equipped on your character or in your inventory remain with you.
Your character stash works differently, especially if you're accustomed to your mail flooding when D3 seasons rotate. Once a Ladder season ends, all your stash items go to three new Withdraw-only tabs in your existing stash. You have all of the current season (Ladder Season 2) to move Season 1 items from your Withdraw-only tabs that you would like to keep.
Beware — if you wait until after Ladder Season 2 ends, your remaining Season 1 loot in the Withdraw-only stash will be gone!
When did Ladder Season 2 start?
The start date/time for Ladder Season 2 is dependent on your region, and is now live for all of them:
North America — October 6, 5:00 p.m. PDT
Europe — October 7, 2:00 a.m. CEST
Asia — October 7, 9:00 a.m. KST
Not a fan of the ranked competition aspect of Ladder play? No problem! While no formal celebrations like the Infernal Race are planned for the start of Season 2, check out who is streaming in the Diablo 2 Resurrected Twitch category after each region's start time to catch those pro players blasting to level 99.
Remember to have fun, whether joining the Ladder Season 2 blast or checking out your favorite streamer. See you in Sanctuary!