What is your favorite Overwatch cinematic?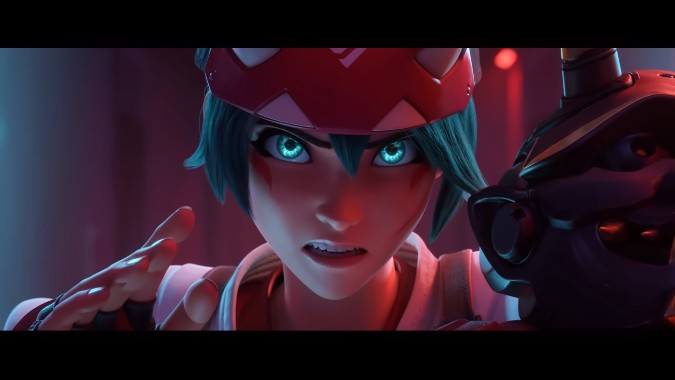 Four days ago, the Overwatch team unveiled the cinematic for their newest character, Kiriko. Reactions to this cinematic have been overwhelmingly positive: the Youtube video already has a whopping 280 thousand likes as of the time of this writing, despite such a short time frame.
To put things in perspective, the previous cinematic, The Wastelander, featuring another new hero, Junker Queen — and which was an amazing cinematic as well, in my opinion — has roughly half of that, 140 thousand, despite having been released almost four months before Kiriko's.
Have you watched it? If not, it's worth doing so, and then coming back to this article. Just be mindful of the length, as it's almost ten minutes long. Without further ado, it's face kicking time:
This might indeed be the best Overwatch cinematic ever made, in my opinion. But that's not for lack of competition: we've had some truly amazing ones in the past as well. The Last Bastion was absolutely fantastic. We've also had Rise and Shine, featuring Mei, as an absolute favorite of a lot of people. Dragons, focusing on the rival brothers Hanzo and Genji, became an instant classic, and I've lost count of how many times I've watched it. Infiltration, starring Sombra, and D.Va's Shooting Star are also worth mentioning, and among my favorites.
We cannot help but wish for a full-length Overwatch movie, or perhaps a new series. Say what you will about the games themselves, these animated shorts rarely fail to please audiences at large. Reception to them is almost unanimously positive every single time — a fact that we were just reminded of by scouring the internet for reactions to the Kiriko cinematic, despite the fact that Overwatch 2 itself is a game that has been heavily criticized as of late for other reasons.
But back to cinematics: What about you? Which is your favorite Overwatch cinematic, and why? Do you prefer the ones that focus on action, fun, and explosions, or the ones that are more emotional, full of touching moments? Which ones left the biggest impression on you, and which ones did you rewatch multiple times?