WoW
Oct 26, 2022 2:20 pm CT
Are the WoW servers up yet? Yes, again!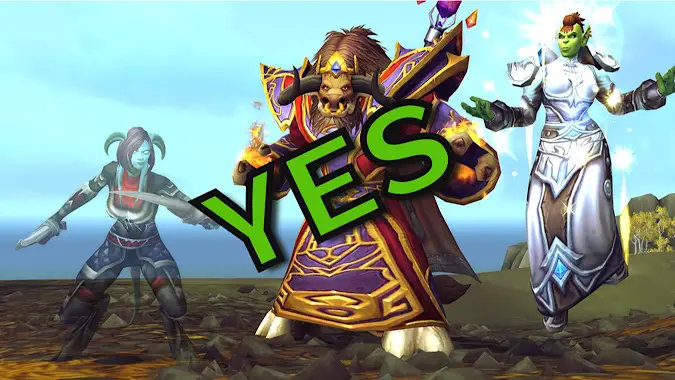 Yesterday was the release of the first World of Warcraft Dragonflight pre-patch, so there was an extended downtime, which has once again returned, like a monster of prophecy, and has been defeated once more. Today's outage began at roughly 11 am PDT, was extended, and has now concluded.
[#Dragonflight] Maintenance has completed & games are live. Thank you for your patience, everyone. See you in game!

— Blizzard CS – The Americas (@BlizzardCS) October 26, 2022
The 10.0 update comes chock full of goodies to prepare us for Dragonflight. First, we'll get the full talent revamp for all existing classes, taking us to a new version of the extended talent tree. Take a few minutes during the maintenance window to orient yourself with your class' new spec options with the WoWhead talent revamp guide and talent calculator.
Next up — Mages, Priests, and Rogues unlock for all races, joining the ranks of Death Knight, Warrior, and Hunter. This change takes us a few steps closer to a race-agnostic WoW previously mentioned as a goal by Lead Combat Designer Brian Holinka. That said, the Dracthyr Evoker exclusivity feels like a pivot away from this mentality, so I think this is a topic to keep an eye on.
UI tweakers, get excited: this patch also brings us the new HUD edit mode. Rearrange the majority of your screen elements however you want. Enable the combined backpack to get a Bagnon-esque experience (complete with search!), although you will still need the third-party addon to view your Bank storage while out in the world.
Yes, we're saying goodbye to our Eternity's End class set bonuses from Shadowlands, but we'll be able to leverage our new talent specs against the Fated raids. And on that note, Castle Nathria, Sanctum of Domination, and Sepulcher of the First Ones will be Fated simultaneously from patch go-live to the release of Dragonflight, while also having their loot updated to the adjusted Group Loot system.
Honestly, there is so much to look forward to following maintenance, and we'll be here to update you when the servers are back up again.
Updated October 26 at 14:20 CDT