WoW
Oct 26, 2022 2:00 pm CT
Rated Solo Shuffle lets you PVP as a lone wolf, now with added bragging rights in Dragonflight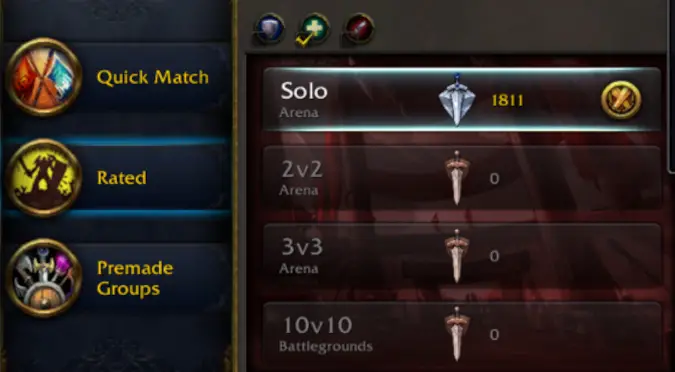 Solo Shuffle was added in Shadowlands patch 9.2, the Eternity's End patch, as a brawl for players who wanted to get Arena-style PVP without having access to a dedicated partner or group to play with. In Shadowlands, Solo Shuffle was a Brawl and did not grant PVP rating, but that's changing in Dragonflight.
The way Solo Shuffle worked in Shadowlands, it was based around a unique solo PVP bracket (as opposed to either 2×2 or 3×3 Arena) that formed a set of two healers and four DPS, and then shuffled these players into 3v3 groups, so that every variation of those six characters would end up fighting every other character in one of six 2 to 3 minute rounds.
A hypothetical set of players might be a Resto Druid and a Mistweaver Monk for heals, and a Ret Paladin, Outlaw Rogue, Havoc Demon Hunter, and Arcane Mage. With that makeup, you could see the following groups facing off:
Monk, Rogue, Demon Hunter vs Druid, Paladin, Mage
Monk, Demon Hunter, Paladin vs Druid, Rogue, Mage
Monk, Demon Hunter, Mage vs Druid, Rogue, Paladin
Monk, Rogue, Paladin vs Druid, Demon Hunter, Mage
Monk, Rogue, Mage vs Druid, Demon Hunter, Paladin
Monk, Mage, Paladin vs Druid, Demon Hunter, Rogue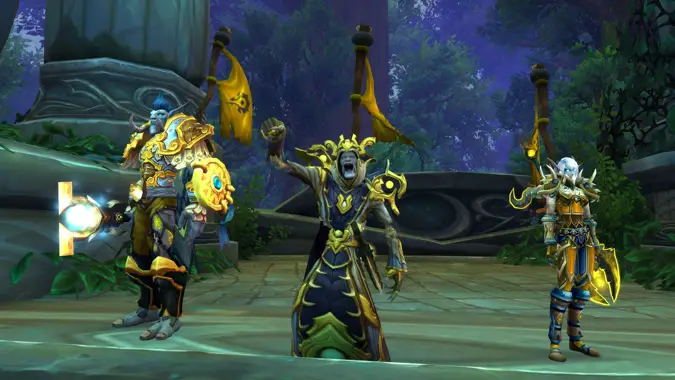 Changing Solo Shuffle to include rating
That's the basics of how Solo Shuffle worked in Shadowlands. The "shuffle" component of the Solo Shuffle is intended to help offset the possibility of a bad matchmaking pull by the queue — a Rogue and a healer against two Paladins, for example — by making it so that you'll eventually end up playing every possible combination of the two healers and four DPS arranged by the queue.
The incoming Rated Solo Shuffle in Dragonflight takes the framework from the original Brawl and makes some changes to bring it into the common rotation of PVP activities. For starters, to queue for the Rated Solo Shuffle you will need to meet a minimum item level, just as if you were queuing for a heroic dungeon. The big difference between the two is unlike the Solo Shuffle Brawl, you can gain rating in Rated Solo Shuffle.
However, that rating is linked to your class specialization, so that if you run Solo Shuffle primarily as an Arms Warrior, the rating will attach to your Arms Specialization, not to your Protection or Fury Specializations. Each of your talent specs will have its own ladder and end of season rewards, and there's a special title available at the end of each season for the players who manage to hit the top 0.1% in all of their class specializations. This title will be Crimson Soloist in the first season.
Finally, if someone ditches a Solo Shuffle match before the rounds are over, that character is given the Deserter debuff and is essentially removed from the pool of players, as well as is considered to have lost the match. The goal is to punish the deserter, not the people playing who stuck it out.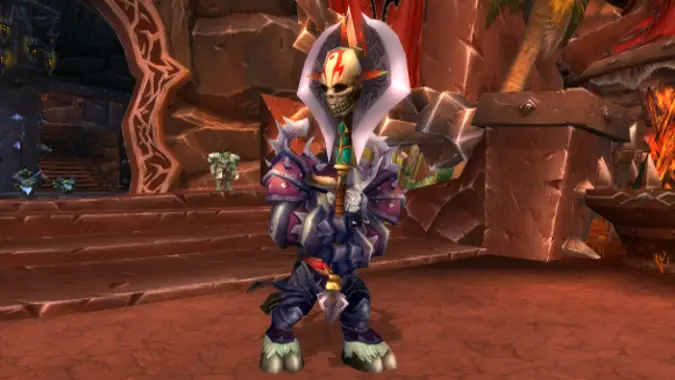 But what's in it for me?
In addition to the title up for grabs, Rated Solo Shuffle will grant all rewards including Vicious mounts, Conquest and progression in the Great Vault. The only exception is the Gladiator rank and its associated reward, which will remain exclusive to Rated Arena players.
Also of note, Rated Solo Shuffle is cross-faction — you will end up in a match with both Horde and Alliance players and can (and will) end up fighting alongside and against both factions during one of the six rounds.
So that's how Rated Solo Shuffle works in Dragonflight starting in Season 1. You can compete with other PVPers and earn PVP ranking without even forming an Arena team, allowing players who haven't really PVPed much to explore getting PVP rating and rewards without forcing them to juggle a group of dedicated players and their schedules. Likewise, PVP players who have an Arena or Rated BG team have a new activity to try out when their teams aren't available — or if they just want to test their mettle solo.