When is the Hearthstone March of the Lich King release date?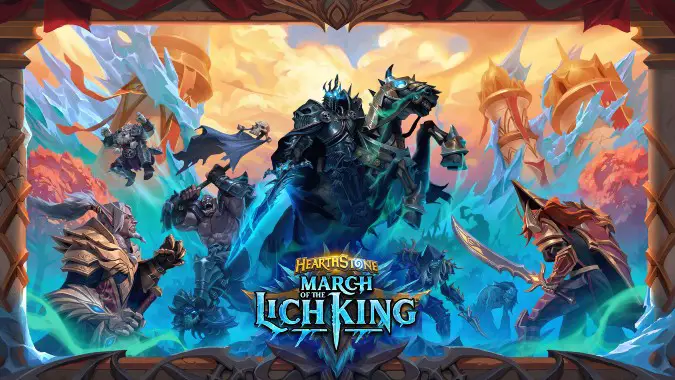 The next Hearthstone expansion, March of the Lich King, is releasing December 6. This is going to be the third and final expansion for the Year of the Hydra, after Voyage to the Sunken City and Murder at Castle Nathria, and promises to impact the game even more than those.
This expansion is introducing a brand-new class, Death Knight, which will be far more advanced than any of the ten existing classes. Death Knights are essentially three classes in one: the Rune system makes it so that you need to choose your deck's specialization by picking a combination of three different runes (Blood, Frost, and Unholy). Many cards have rune requirements, with the most powerful ones needing three runes of the same type — which means that a "triple Blood" deck will be far more specialized than a "double Blood, single Unholy" deck, for instance, but also less versatile and less able to cover weak points.
Death Knights also feature a secondary resource system: Corpses. Whenever a friendly minion dies, you earn a Corpse, and many of your cards spend those Corpses for powerful effects. It's such an integral part of the class that a Corpse counter will be displayed underneath your Mana Crystals to help you keep track.
This new class will be introduced through a free-to-play single player campaign, which tells the story of Prince Arthas' descent into darkness, while also teaching Death Knight mechanics and rewarding players with 32 new Death Knight cards that will become part of the Core Set. In addition, there will also be a separate 26-card miniset called Path of Arthas, which you can buy with Gold or Runestones, but os also included in the expansion's Mega Bundle.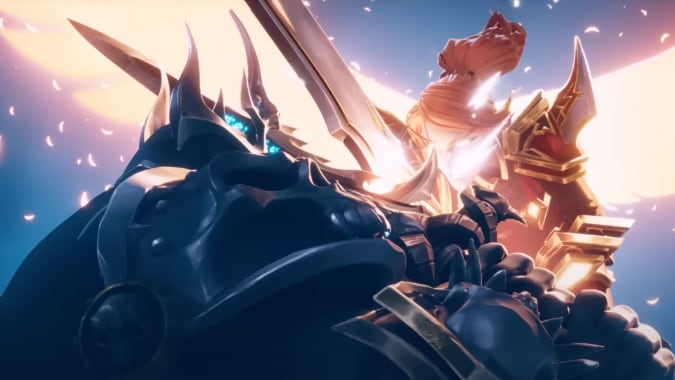 Outside of the DK class, this expansion is also bringing a new keyword, Manathirst, which is a way to make cards more powerful if played later in the game. A card with Manathirst will be stronger when played if the player has already earned enough Mana Crystals to activate its requirements (though those extra Mana Crystals aren't actually consumed in the process). Besides Manathirst, the Reborn keyword is also returning, now as an evergreen mechanic.
There's also a new minion type: Undead. This type is not only found on a plethora of new minions that are coming with the expansion, but it has been retrofitted to several existing minions — so many, in fact, that Undead is going to be the second most common minion type in the game, only behind Beasts. But in order to reach all of those past cards, dual-type minions are also being introduced. You're probably going to find that an undead dragon monstrosity suddenly qualifies as Undead and Dragon at the same time!
All of those new features are coming in the form of 203 new cards, with a whopping 68 being dedicated exclusively to the new class. This high number of cards for Death Knights is a necessity in order for the class to work with all of the possible deck variations that the Rune system allows.
So mark the date on your calendars: December 6 is when the Lich King marches towards the Sunwell.