What would your World of Warcraft wish be?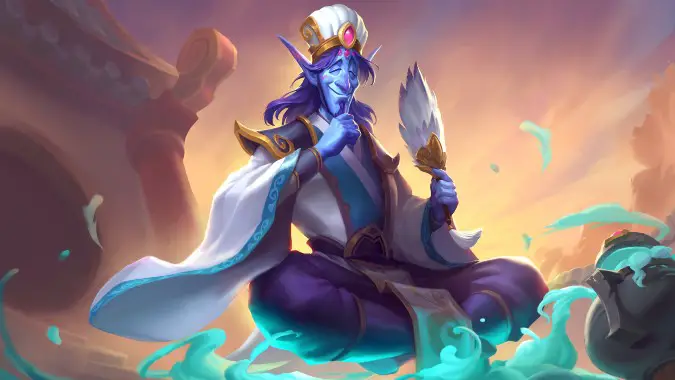 Let's say a genie grants you one wish, but that wish must be related to World of Warcraft. What would you wish for? Yes, I stole this question from Cory's most recent Queue — credits to Domehammer for asking it. But it's a fun question, in my opinion, and it got me thinking. What would I wish for that would change WoW?
It's tempting to try to come up with something that would please you, but not really think about the consequences for other players or the game as a whole. Wishes in stories are often cautionary tales — "be careful what you wish for" is a very well-known idiom, and for good reason. It's easy to laser focus on our own desires, fears, emotions, and fail to see the bigger picture. Heck, in Dungeons & Dragons, whenever a party comes across the powerful Wish spell, it's almost the Dungeon Master's job to twist that wish somehow — and for good reason. Wishes are double-edged swords, almost inherently, and it serves us well to remember that.
With that in mind, I think that my wish would be for WoW to adopt a multiclass system of sorts — something similar to how competitor Final Fantasy XIV handles their Jobs. Basically, your character would be able to study or train under masters of other classes, and after a long process, they would gain access to the specializations of that class. Perhaps your Priest, impressed by how Tyrande is able to both call upon the Light and shoot bows, would like to do the same — even if they couldn't do both at the same time. They'd embark upon a long questline to learn the path of the Hunter, taking them all across Azeroth, from Trueshot Lodge to Nesingwary's Campfire, and finally walk away with the ability to change into the Marksmanship spec, in addition to their original Priest specs.
How about you? What would your wish for World of Warcraft be, whether it's logical or not, crazy or not, feasible or not? It's time to go wild in your ideas.