WoW
Nov 15, 2022 1:00 pm CT
What's in the Dragonflight pre-patch? From Evokers to talent revamps, here's everything that's coming in patch 10.0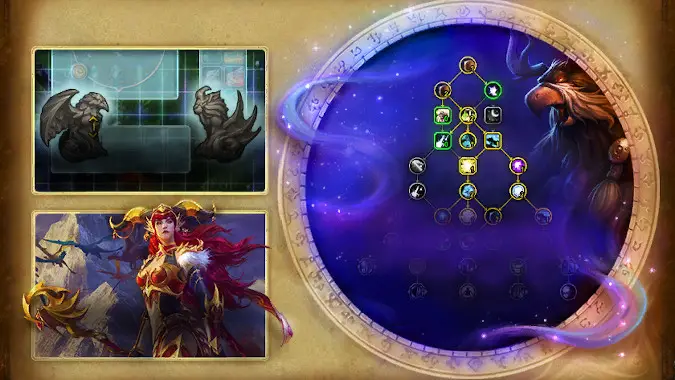 The second phase of the Dragonflight pre-patch is launching today, November 15. Patch 10.0 content will be rolled out in two phases, with major expansion changes coming on October 25 and the Dracthyr Evoker and pre-patch events coming on November 15. And, finally, Dragonflight will be launching in full November 28.
It's time to talk about exactly what's in the Dragonflight-pre patch and what we'll be able to do in the weeks leading up to the next expansion.
What's in the Dragonflight pre-patch?
October 25: Major game updates
Talent System Changes: One of the biggest features in Dragonflight is the change to the talent system. Gone are the days of the three talents to choose from every 15 levels or so: now there are two expansive talent trees, one for the class as a whole, and one for your specialization. You'll earn a talent point at each level starting at level 10, alternating between each tree. (Talent points are specific to your class tree or specialization tree.) This is a massive change to how characters are played and set up — and will theoretically allow more choice as you design your own build. Swapping talents and specs is also different: you can change your talents from anywhere as long as you aren't in combat, and you can save builds to quickly hotswap between when you need something different for a particular encounter.
UI Overhaul: The whole user interface system has had an overhaul. Bars and icons on the screen can be moved around, snapped into place, and just be made to look a lot cleaner. A lot of what could only be done with addons in the past can now be done in the base game once the pre-patch launches. This can make it a lot easier to set up and customize your UI — without having to keep up with addons and updates. There are a number of new accessibility features coming to the game as well.
New Race/Class Combinations: All races can now be  Mages, Rogues, and Priests. Why should the hooves of a Tauren or Draenei stop them from sneaking? No need to wait for the expansion to launch: Tauren, Highmountain, Draenei, and  Lightforged Rogues will be available to all players as soon as the pre-patch launches.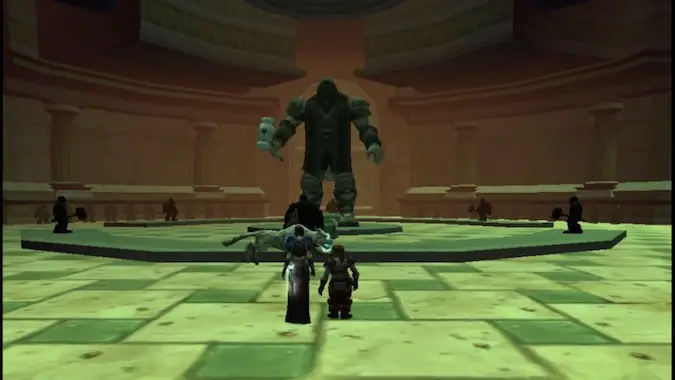 November 15: Pre-patch event and Dracthyr Evokers
Dracthyr Evoker: This new class and race combination will be playable for anyone who has purchased the Dragonflight expansion. If you're interested in playing a Dracthyr Evoker and you haven't purchased the expansion yet, you'll want to do so beforehand start playing with the many, many customization options for them. That right there is hours of gameplay. Evokers start at level 58, and will have access to their starting zone in the Dragon Isles, but will not be able to venture beyond that until the expansion launches.
Uldaman: Legacy of Tyr dungeon: A revamp of the classic Badlands dungeon that ties into the story of Dragonflight, ready for level 60 players to dive in immediately.
Primal Storms pre-patch event: Similar to invasion events we've seen in the past, the Dragonflight pre-patch will bring Primalist Invasions in various zones, as well as a new quest chain leading into the expansion's story. This is also a good time to get your alts (or mains) caught up: event gear on the beta is ilevel 252.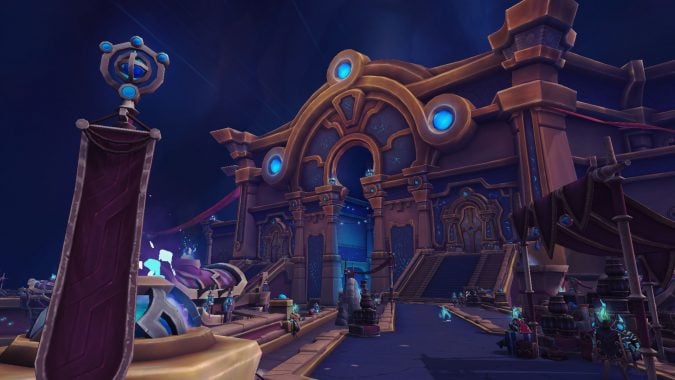 What went away in the Dragonflight pre-patch?
We got a lot of new content when the pre-patch arrived, but some things went away. Here are the things you need to be aware are now gone from the game.
Restoration Deathwalker mount: With the end of Season 4, this Mythic+ map is no longer attainable.
Mythic Keystone portal unlocks: With the new dungeons added to Mythic keystones in Season 4, players could unlock portals to Grimrail Depot, Iron Docks, Operation: Mechagon, Return to Karazhan, and Tazavesh. This required completing them at +20 or higher within the time limit. So if you haven't unlocked the portals, Shadowlands Season 4 is over and that option is gone.
Season 4 Rated PVP achievements and rewards: As noted, Season 4 is ending, the PVP awards and achievements for Season 4 are now gone, along with the Eternal Gladiator's Soul Eater mount, Eternal Gladiator title, Weapon Illusion: Eternal Flux, or the the Season 4 Elite PVP armor set.
Winds of Wisdom XP buff: The current +50% XP buff was only live until Dracthyr Evokers arrive on the scene, so it wrapped up on November 15.
None of these changes are out of the ordinary, though. With the end of a patch, seasons end, and the related rewards are gone with it.
Want more info? For all the details, you can check out the 10.0 patch notes.
Originally published October 10, 2022. Updated November 15, 2022