Blizzard plans to suspend most game operations in China starting on January 23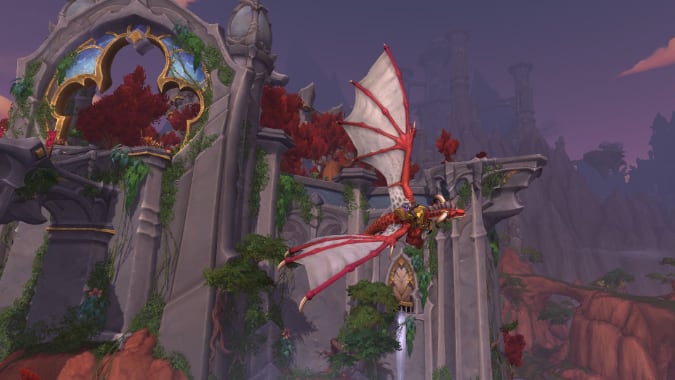 Earlier this evening, Blizzard announced the suspension of most of its game services in China due to the expiration of its current licensing agreement with NetEase. That means World of Warcraft, Hearthstone, Warcraft 3: Reforged, Overwatch, the StarCraft series, Diablo 3, and Heroes of the Storm will no longer be available in China starting on January 23, 2023 when the agreement expires. Diablo Immortal is covered under a separate licensing agreement between the two companies, so  Immortal will remain available.
New game sales will be suspended in the coming days, but upcoming releases — including World of Warcraft: Dragonflight, Hearthstone: March of the Lich King, and season 2 of Overwatch 2 — will proceed later this year. That will give gamers a short window of time to enjoy these before the licensing agreement ends.
The statement didn't offer many details, only saying that the two companies "have not reached a deal to renew the agreements that is consistent with Blizzard's operating principles and commitments to players and employees." President Mike Ybarra thanked the Chinese community for their nearly 20 years of support, and said they're searching for alternatives to provide Chinese players access to their games in the future. But for now, we don't know who will be distributing Blizzard games in China next year, or how soon they'll be available.
It's important to note that Blizzard's plan is to stop the sale of new titles in the very near future (it sounds like this week at the earliest): the company is still proceeding with the release of Dragonflight (November 28), Hearthstone: March of the Lich King (December 6), and Overwatch 2 Season 2 (December 6). Assuming all support for these games is discontinued on January 23, WoW players will have less than two months to enjoy the expansion, while Hearthstone and Overwatch 2 players will have just a month to play the latest releases unless Blizzard comes to a new agreement.
NetEase released a statement saying it's "very regrettable that Activision Blizzard announced the termination of cooperation" to reach an agreement, and "after lengthy negotiations, we are still unable to agree on some key terms of cooperation… NetEase will continue to perform its duties and serve our players until the last moment." (Translation via Google Translate, so it may not be exact.)
It's hard to gauge how players in China will react to this announcement, and what their options are for content that's already been purchased. It's also unclear what, if any, impact this will have on the continued co-development, publishing, and separate agreement for Diablo Immortal — while Immortal will remain available, the fact that Blizzard and NetEase couldn't reach an agreement implies there could be some friction in that relationship. The companies appear to be continuing to work on an agreement — and this announcement may put pressure on NetEase to come to an agreement.
So what's next for Blizzard in China? We'll have to wait and see whether Blizzard comes to an agreement with NetEase — and we'll continue to update this story as it develops.