When will Wrath Classic Phase 2 start? We don't expect the next Phase before January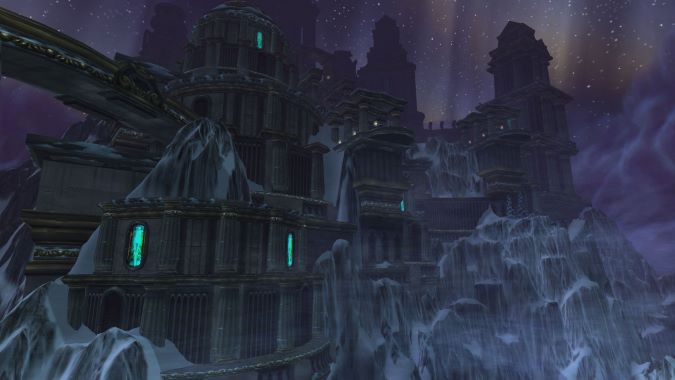 Over a month has passed since Phase 1 of Wrath of the Lich King Classic went live, giving players the opportunity to complete Naxxramas, The Obsidian Sanctum, The Eye of Eternity, and Vault of Archavon as they journey through Northrend. But now some time has passed and many players have burned through the Phase 1 raids, so players may be wondering when Wrath Clasic Phase 2 will be released. Blizzard hasn't officially given us a date for any future Phases in Wrath's five-phase roadmap but it isn't a stretch to think we won't see Phase 2 before mid-January 2023.
Part of this is about the timing of retail WoW's Dragonflight expansion. The expansion  pre-patch has now completed its two-part release, and now eyes are fixed on the November 28 release date. Additionally, Dragonflight Season 1 and the Vault of the Incarnates raid are scheduled to go live the week of December 12, with Raid Finder wings rolling out from December through January. It would make sense to allow players the opportunity to experience the new retail expansion without making interested Classic players feel like they have to choose where to devote their time — which suggests we might have a release date in the last half of January. That would give Classic players around four months to do everything they want in Phase 1 before moving on.
Wrath Classic Phase 2 is expected to bring Season 6 of PVP as well as a fan-favorite raid: Ulduar, an epic foray into a massive Titan facility containing 14 raid bosses. Ulduar's original release in patch 3.1 was very short, lasting only 112 days, before patch 3.2 added the Trial of the Crusader raid with better rewards. Based on recent community feedback, Blizzard has tossed around ideas to improve the experience of Ulduar in Wrath Classic, with the caveat they are just ideas. These include adjusting Ulduar item level drops so they do not feel immediately outclassed by upcoming raids, bringing the pre-nerf version of the bosses, and additional drop adjustments for Heroic mode with a similar consideration for Season 6 PVP rewards.
Hopefully, Blizzard releases more information soon as many players, including myself, are interested in continuing our journey through Classic! But with the information we have available now, we're guessing Phase 2 is likely to launch in late January.