Wrath Classic to introduce Heroic Plus dungeons in Phase 2 that drop 10 player raid gear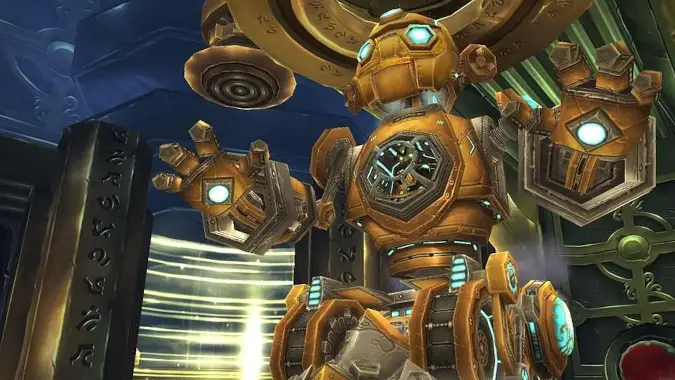 One of the most subtle and compelling processes to watch has been the inexorable shift in WoW Classic from an almost museum-piece reproduction of the original World of Warcraft to the game that is being released as Wrath of the Lich King Classic. On September 26, an expansion launches that deliberately omits systems from the original version (like the Dungeon Finder) and adds sweeping changes to gear and even when and how the raids will be released.
Now, we find out that there are even more #SomeChanges in store to how and when to get gear in Wrath Classic. These changes were discussed by Blizzard in the developer update back in June, but now thanks to a livestream interview with MrGM and Scottejay we have Kris Zierhut, the Principal Systems Designer on Wrath Classic, telling us about more changes to the way we're going to get geared up in the expansion.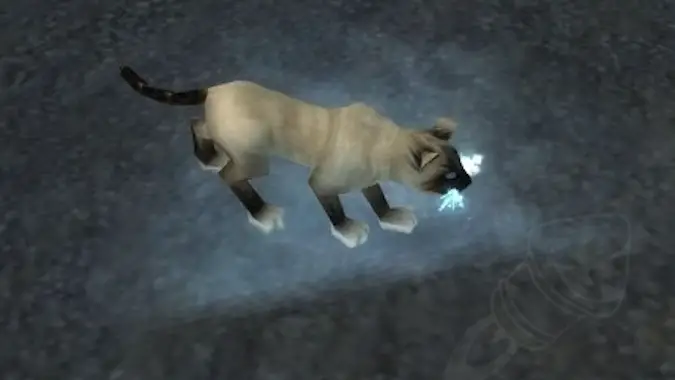 But what changes with Heroic Plus exactly?
The first change worth really getting into is that when Ulduar — Phase 2 of Wrath Classic — drops, all the gear from 10 player Phase 1 raids — Naxxramas 10, Sartharion in the Obsidian Sanctum 10, and Eye of Eternity 10 — will be replaced with the gear from 25 player. So if you're trying to get your tier set while pushing into Ulduar, you can just raid the previous phase's 10 player dungeons to upgrade, rather than rounding up an extra 15 people. It's feasible that you'll be able to raid them on both 10 and 25 player to increase your chances to get those tier pieces, but I can't tell based on what Zierhut is saying.
If you're wondering what happens to those Phase 1 10 player drops once Ulduar comes out, they don't leave the game. Instead, Zierhut tells us that we're going to see the return of those 10 player raid drops in new difficulty modes for Heroic 5 player dungeons, called Heroic Plus dungeons. By setting the difficulty higher, you can clear these Heroic Plus versions of the Phase 1 dungeons and get the unique, higher ilevel drops from Sartharion 10, Eye of Eternity 10, and Naxxramas 10. This is all part of the stated goal to keep 5 player dungeons relevant and interesting throughout Wrath Classic that we saw Blizzard mention back in June.
So in Phase 2 of Wrath Classic, you can run the 10 player raids from Phase 1 for loot on par with 25 player Phase 1 raids, because it will literally be the same loot. Then, if there's a specific piece of gear from 10 player Phase 1 raids you still want, or if you're just trying to get ilevel 200 gear as fast as possible for Ulduar, you can run Heroic Plus dungeons from Phase 1 — which is every Heroic Dungeon that launches with Wrath Classic, as we don't get new 5 player dungeons until Phase 3 and Trial of the Crusader.
I think this will go a fair way towards that goal of keeping Heroic dungeons relevant as the Phases roll on, as well as keeping players interested in raids from previous phases. Phase 1 10 player Naxx, for example, will now drop Grim Toll, a trinket that every melee DPS in Wrath salivated over, and one I personally used well into Icecrown Citadel. Heck, I even used it on my tank set for the plus hit. If this system carries forward — Ulduar 10 starts dropping Ulduar 25 gear when Trial of the Crusader and Phase 3 arrive, and the Ulduar 10 gear goes to Heroic Plus dungeons — then we would likely see Heroics retain their viability until the end of the expansion. I overall think that combined with making the currency system more streamlined so that Emblems of Valor drop from raids and Emblems of Heroism drop from dungeons from day 1, these are overall pretty excellent changes that I'm a bit jealous weren't implemented back in the day.