How should Blizzard handle Allied Race restrictions in Dragonflight?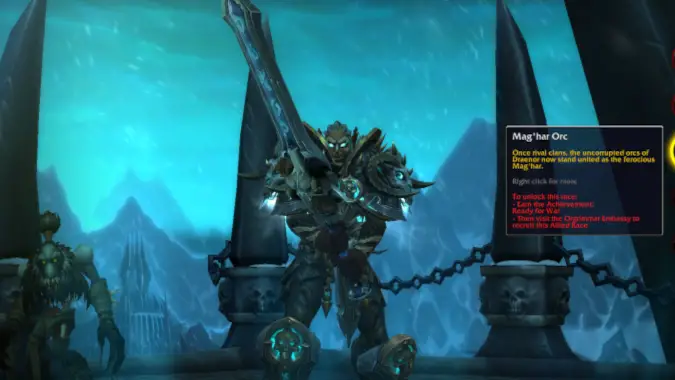 The first Allied Races we got were unlockable by doing Legion content, and the others all required Battle for Azeroth unlocks, which means as of Dragonflight we're talking two or three expansions ago. World of Warcraft certainly seems to be trying to make leveling easier and more streamlined, but that also makes those older expansion unlocks for Allied Races more and more extraneous, in my opinion.
If someone started playing WoW today and wanted to play a Lightforged Draenei or Mag'har Orc, should they have to level a character of a different race first and then go and unlock the content in order to then create the Allied Race character they actually wanted to play?  I can see making the argument for it — there are guides online and you can be a level 70 character in Dragonflight which will make doing those various achievements to unlock the Allied Race pretty trivial.
But if it's going to be trivial, why even make people keep doing it? I have never heard anyone talk about how excited they are to take the time to do something trivial that could easily have been done away with. It's been long enough in terms of real world time that the novelty of the various Allied Races has worn off, and if a new player looking at the character creation screen sees Void Elves or Nightborne and really wants to play one shouldn't they just be able to do that?
So that's clearly my preference, not only because I'd like to play a Mag'har Orc but I really don't want to have to go back and unlock them, although certainly that's a big part of it. What do y'all think? Should we leave Allied Races tied to achievements, because those achievements aren't particularly hard to get nowadays? Or is that a good reason not to leave them locked?