WRUP: It's Pokémon and a certain God of War starring in our lives this weekend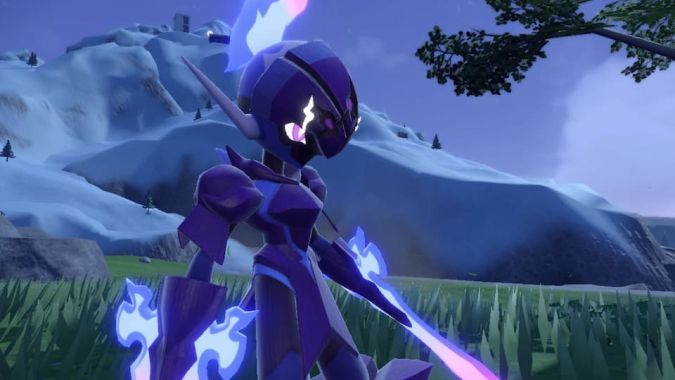 Hello and welcome to the weekend! Or, almost the weekend. It's Friday here at Blizzard Watch HQ, which means it's time for WRUP — What aRe yoU Playing? — and we're here to talk about all the games and things we're up to this weekend!
This weekend is, of course, the premiere of a new generation of Pokémon onto the world. But that's not the only thing! There's plenty going on in the world of Team Blizzard Watch.  My nemesis leads us off this week.
The Sims 4
World of Warcraft
So I haven't really been active much games-wise. Got REALLY into The Sims 4 (again) for about a month, playing around with builds and my poor friends who I recreated in the game 😄. Also have been crafting it up and sewing adorable things for my new niece.
Then last night I got on because of Twitch drops, and I somehow found myself making multiple Dracthyr on different servers because apparently I'm addicted to color customization. What, doesn't everyone match their characters/transmog according to their mood? Long story short, I now have blue, purple, and red Dracthyr characters. And they are beautiful.
As for what I'll be doing this weekend? Likely messing around with Dracthyr, playing through the starting area, and figuring out which color I like best. I also haven't done any of the prepatch events so that's on my radar. Then if I feel like wasting an entire day I might log into The Sims and mess around there 😄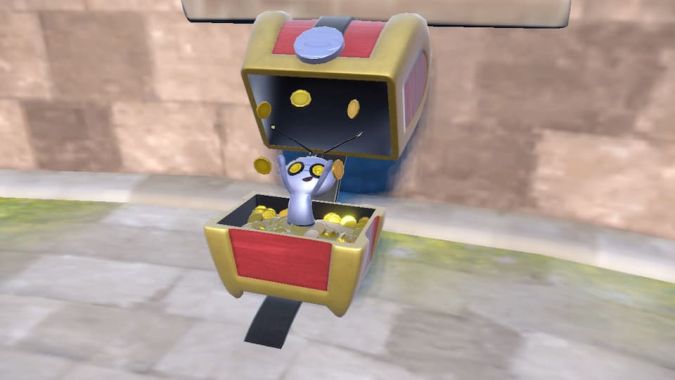 Pokémon Violet
Board games
Inkarnate
The Quarry
I'm still not 100% on the new Pokémon games, but I know myself well enough to know they'll probably have me hooked well enough that I won't just ignore the game. Outside of that, I have a night or two of board games with friends planned (specific game TBD) and possibly the start of another (fourth!) playthrough of The Quarry.
In between all that, I've been having a heck of a lot of fun using Inkarnate to create my own fantasy map for a D&D-ish campaign that I'm hoping to kick off in the new year. I'm absolutely sure I'm taking on way too much and setting my own bar too high, but I'm really, really enjoying creating my own world all the same.
I am all in on WoW this weekend — leveling up a couple of alts as well as collecting gear so I have lots of options of who to send into Dragonflight.
World of Warcraft
Persona 5 Royal
Not much has changed in the last two weeks: there's still a lot to do in WoW (especially now that I have to figure out the Dracthyr Evoker), and my Persona 5 Royal run has hit 18 hours, which means that I'm about 18% done with the game. Probably.
I'm getting back into 7 Days to Die, specifically with the Darkness Falls overhaul mod. I'm not sure I'd recommend it per se, since it has a lot of the typical problematic survival/zombie tropes (eg, fat zombie go boom, lady zombie jiggle physics) and there's a certain amount of roughness in general from both the original game and the mod. But in terms of in-depth crafting, basebuilding, and collecting (and in my case, hoarding) it's toward the top of my list for easy dopamine. The gameplay tends to get somewhat repetitive, but I find that enjoyable when I just want to unwind a bit (by bludgeoning zombies into a shower of gore with a baseball bat).
I'm at around 25K words into my NaNoNovel, and this is the week where I'm going to tap out. I'm not admitting defeat per se, but acknowledging that I can't keep to that specific arbitrary timeline while Thanksgiving Break looms large. I'm going to finish, but with an extra week (or two) tacked on to the end.
Speaking of, I'm getting all my pantry stuff ready for American Thanksgiving. An aunt is hosting, but she's having the Mister smoke the turkey so I need stuff for Alton Brown's brine. I'm also making a cauliflower gratin as the token vegetarian. It'll balance out the carbs of the dressing and the mashed potatoes while having all the cheesy goodness of a mac and cheese. Plus, I can pretend it's healthy because it's technically a vegetable.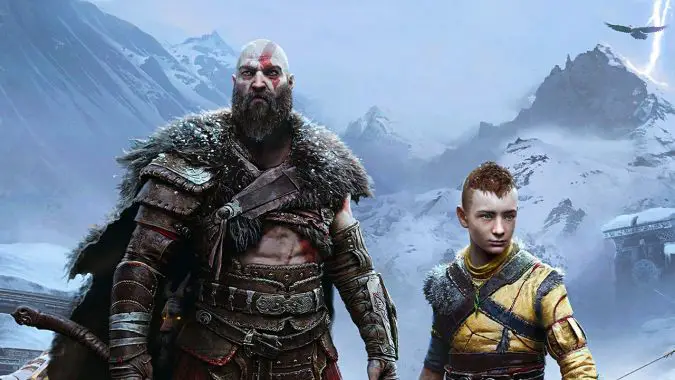 God of War: Ragnarök
Mistborn Wax and Wayne series
With almost all of my Dragonflight prepatch to-dos checked off, I'll be spending most of the time playing God of War: Ragnarök this weekend. I'm about a third of the way through the game so there's a lot more to see — I'm still hoping to finish the game before Dragonflight comes out, but with holidays upcoming it's going to be close.
The latest Brandon Sanderson book The Lost Metal released this week. Once I secure a copy I'm going to reread the prior three books in the series first so I can refresh myself on the characters. Not sure how much time I'll actually have to read this weekend (see previous paragraph) but I am hoping to have all four books done before Dragonflight as well.
This game has been my life since it's release. I tend to be a one-game kind of person and try to complete games all the way through before jumping into something else. But having said that, I have also been looking forward to playing LEGO Star Wars The Skywalker Saga and Final Fantasy VI. Maybe I'll dabble in those over the weekend. If not, it's because the Norse gods need me and I am the only one who can prevent Ragnarok. It's a burden that I am willing to bear. Aside from the gaming, I might look into going to sleep a little bit earlier that normal. If not, maybe I'll finally get some reading done. I started Brandon Sanderson's Mistborn, and I am determined to finish it.
Exalted Second Edition
World of Warcraft
Cyberpunk 2077
Diablo 3
Baldur's Gate 2 Dark Alliance
I'm currently making characters for a special one shot of Exalted, the big Onyx Path/White Wolf RPG set in a fantastic mythical past. A bunch of Blizzard Watch folks have volunteered to play and none of them know anything about the rule system or the game world so here I am and here we go. We're talking big old magic swords, crazy anime magic and gigantic hairdos. But also political intrigue, the usurpation (trust me it was bad) and a whole lot more.
I'm actually gonna roll with the players not really knowing anything about the game world. It should be fun.
Otherwise, transmog in Cyberpunk, leveling alts in WoW, and blowing stuff up in D3/BGDA2
World of Warcraft
Floodland
For the most part this weekend, I am going to finish the 50-60 leveling of several characters. Thanks to the Primal invasion, this is taking about 45 minutes each. I also want to check out a new city builder game Floodland, where you are setting up a society after the sea levels have risen to a devastating level.
There will also be a lot of Thanksgiving prep work. Baking cakes & pies and making soups.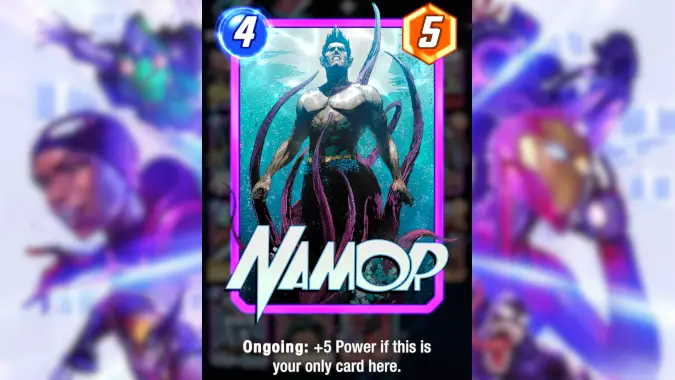 Mario Strikers: Battle League
SNAP
Project Paladin (NaNo)
Holiday decorating
Switch – My son picked up Mario Strikers: Battle League. The action is fun and fast-paced. Hyper Strikes feel really satisfying. There's even an MMO like gear grind. His favorite part? "Winning!" Also, he picked Team Grass in this Splatfast. He wanted to go Fire, but his best friend went Grass first.
SNAP – After trying out the BAEro deck (destroy package plus Aero), I've been climbing with a Jawcula deck (Dracula plus Lockjaw) but I'm starting to run into a whole bunch of powerful Panther Zola decks (Black Panther plus Armin Zola) decks.
I'm way behind on Project Paladin (my NaNo attempt). The good news is that even if I only get 20k words this month, that's still 20k more words in the story than I started with.
Finally, since we are going on vacation the weekend after Thanksgiving, and I have a work trip the week after we're back from vacation, we are moving some activities, like our holiday decorating, up to this weekend. So a happy Life Day, or Feast of Winter Veil, or whatever other holiday you celebrate this time of year.
Exalted
World of Warcraft
I'm really excited for this weekend's Exalted one-shot! I haven't played a tabletop game in months. Reaaaally curious about what Matt is crafting up for the intrepid players. It totally won't be chaos. Nope nope! (Morgan Freeman: It would be chaos)
I dove into the pre-expansion event and have been really enjoying that as well. It reminds me a lot of the Legion event, but instead of Fel green everywhere we get elemental variety! I'm going to see how much 50-60 leveling I can get done this way. This may be the largest max-level character stable I've had ever, since I originally only focused on my paladin and rogue. Plus gearing my Dracthyr Evoker — they are delightful amounts of purple and black (yes I went with a Maleficent vibe) and going with the Preservation spec feels so much like playing Alexstrazsa in Heroes of the Storm that it gives me such happy warm fuzzies.
Other than that — resting. I'm still in the taking it easy phase; ironically I'm scheduled to get my all clear on Expansion day (Nov 28). It'll be nice to actually sit at my computer desk again.
Happy Weekend!
God of War Ragnarok
World of Warcraft
The Devil in Me
The Lord of the Rings (Extended Edition)
With some extended time off next week I plan to really put some time into God of War Ragnarok. I've logged maybe 7 hours so far which are rookie numbers considering the game has been out for over a week. I'm also going to finally do some pre-patch stuff (putting it here in writing so I ACTUALLY DO it) to get my Night Elf Druid ready for Dragonflight and in between that I'll go back in to Wrath Classic.
The Dark Pictures Anthology: The Devil in Me also releases this weekend and it seems to tap into a documentary-horror inspiration for the story which calls directly to my soul. I recently played through House of Ashes and enjoyed that so I'm excited to get into this newest installment.
Finally, every fall/winter I do a re-watch of The Lord of the Rings (Extended Edition of course) and with enough time off scheduled, I figured now would be a great time to embark on that journey once again with the Fellowship.
That's Team Blizzard Watch for this, the third weekend of November. What are y'all up to? If you have a moment, why not let us know: What aRe yoU Playing?