The video game TV shows and movies coming out in 2023 (and beyond)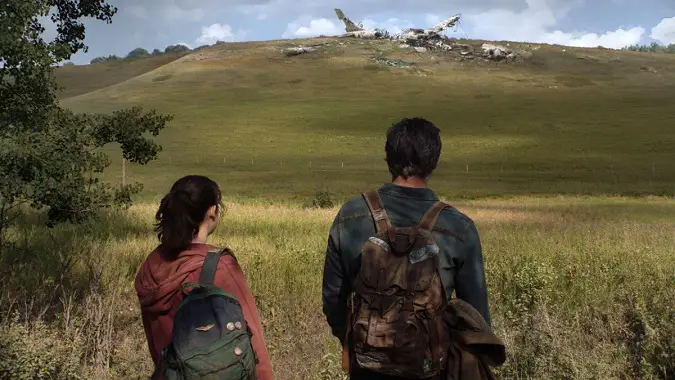 While video game adaptions are nothing new, we're about to get an almost overwhelming slate of games translated into movie and TV versions. Back in the 90s, gamers got their first taste of video game adaptions with classics like Super Mario Bros. (1993), Street Fighter (1994), Mortal Kombat (1995), and Wing Commander (1999). These were admittedly hit or miss, but it hasn't stopped filmmakers from going back into that deep well that is video game plots. With the success of shows like The Witcher, Castlevania, Cyberpunk: Edgerunners, and Halo, and films like Sonic the Hedgehog and Uncharted there are tons of new media for a gamer to dig into. Many of these, like Arcane, also have additional seasons coming up, too.
So what exactly can we look forward to in the next few years? Some big announcements have already been made, with some shows and films getting ready for a 2023 release, like HBO's The Last of Us series and Universal's The Super Mario Bros. Movie. But there are many notable adaptions coming soon to a screen near you. 
The Last of Us
The Last of Us is undoubtedly one of the most-anticipated new shows coming out next year. When news broke that HBO would be working with Naughty Dog on a live-action adaptation of their incredibly successful game, there were many questions and concerns. However, with the recent release of the teaser trailer for the show, it seems that it's in good hands with Craig Mazin (Chernobyl) and actors Pedro Pascal (Joel) and Bella Ramsey (Ellie). The Last of Us is set to premiere on HBO on January 15, 2023, at 9pm EST/PST.
The Super Mario Bros. Movie
While another live-action adaptation of Super Mario Bros. would have been just fine, the decision to make the next movie animated was probably a good call. However, there was a little bit of backlash over Chris Pratt being the voice of our beloved plumber. Time will tell if it was a good choice or not, but at least we can all just sit back and enjoy Jack Black as Bowser, Keegan-Michael Key as Toadstool, Charlie Day as Luigi, and Anya Taylor-Joy as Princess Peach. An official teaser trailer has been released, and the movie will hit theaters on April 7, 2023.
Sonic Prime 
After the success of Sonic the Hedgehog and Sonic the Hedgehog 2 comes Sonic Prime, a 3D animated kids-and-family series coming to Netflix. According to Variety, the show features "Sonic in an adventure where the fate of a strange new multiverse rests in his gloved hands." The 24-episode series is set to premiere on December 15, 2022.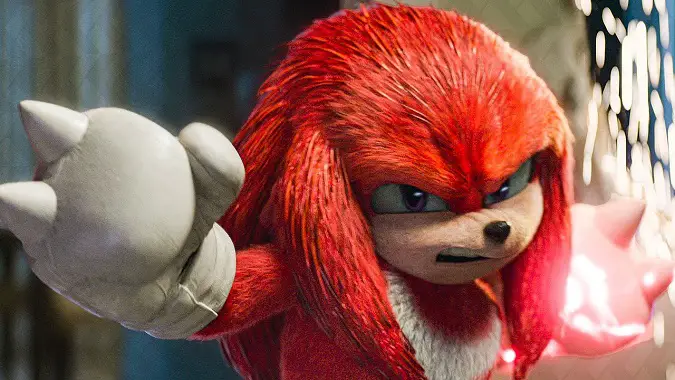 Knuckles Spin-Off Series
Over on Paramount+, a Sonic spin-off series is in the works. This live-action series will feature fan-favorite Knuckles, who will be voiced by Idris Alba. The show is set to premiere in 2023, but there is currently no information about the plot. 
Gears of War
On November 7, 2022, Netflix announced that they are planning on adapting the hit game Gears of War. The first adaptation will be a live-action movie that will then be followed by an adult animated series. This is the only news we have of Netflix's plans, but we already know that Dave Bautista would love to be a part of it. 
Assassin's Creed
Back in October 2020, it was announced that Ubisoft and Netflix were working on a live-action adaptation of the popular Assassin's Creed series. Two years have passed, and we are fortunate to have an update. During a recent Ubisoft Forward, Marc-Alexis Côté, VP Executive Producer of Assassin's Creed, confirmed that the series is still in early development with Jeb Stuart as the series showrunner.
Dragon Age: Absolution 
As if the announcement of Dragon Age: Dreadwolf wasn't enough, a new animated Dragon Age series is premiering on Netflix on December 9, 2022, and a new trailer was just released. This series follows the story of Miriam, a former slave, and her recruitment into a small band of thieves that are tasked with stealing the Circulum Infinitus. Of course, things go awry, as they often do. Many familiar voice actors are a part of this series, including Kimberly Brooks, Matthew Mercer, and Ashly Burch.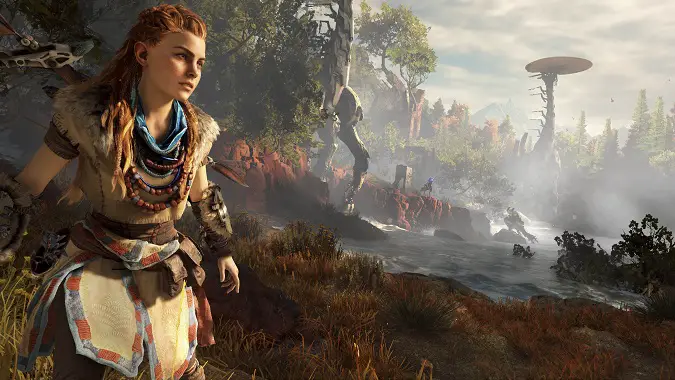 Horizon Zero Dawn
During Sony's earnings meeting back in May, they announced that they were working on three new game-to-series adaptations, including Horizon Zero Dawn. At this time, not much information is known about the series but what we do know is that it's coming to Netflix and that Steve Blackman (Umbrella Academy, Altered Carbon, Fargo) will be the showrunner.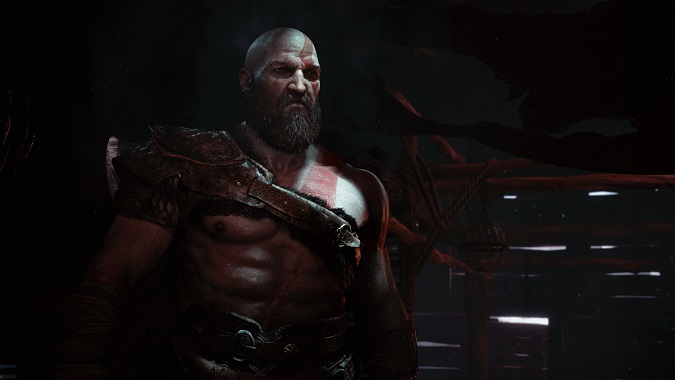 God of War
In addition to Horizon Zero Dawn, Sony announced that they will be working on a live-action adaptation of God of War. The incredibly popular franchise developed by Santa Monica Studios is being adapted by The Expanse creators and executive producers Mark Fergus and Hawk Ostby. Joining them is the Wheel of Time showrunner Rafe Judkins. There is no word yet on who will play Kratos and what the series will be about, but fortunately, there is a lot of lore from which to pull. 
The Witcher: Blood Origin
Henry Cavill made some headlines when he announced that he was not coming back to The Witcher Season 4. While that is some disappointing news to The Witcher fandom, we have another series to look forward to: The Witcher: Blood Origin. This will be a 6-episode prequel series set 1200 years before The Witcher and will explore a "pre-colonized world" of elves. Michelle Yeoh, Sophia Brown, and Laurence O'Fuarian are set to star. We don't have a release date as of now, but it will be premiering on Netflix.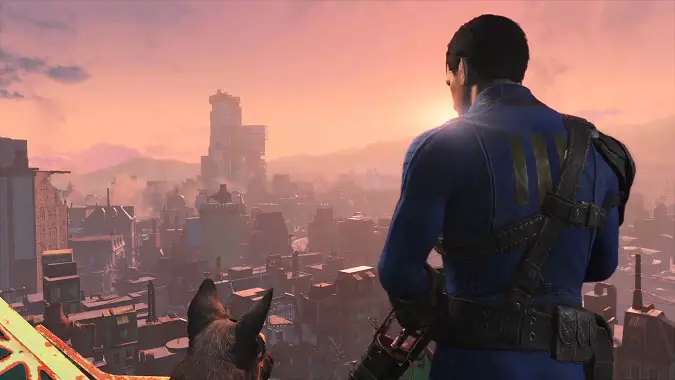 Fallout
In October, Bethesda released a first-look image of the upcoming series, Fallout. The popular post-apocalyptic franchise will see a live-action adaptation on Amazon Prime. Walter Goggins (Justified, The Righteous Gemstones) and Ella Purnell (Star Trek: Prodigy) have been cast to star in the series, with Westworld co-creators Jonathan Nolan and Lisa Joy as the Executive Producers. There is no news of the plot or when the show will premiere, but it looks like production was set to start in 2022. 
Twisted Metal
Not to be outdone by Amazon Prime, Hulu, or Netflix, the NBCUniversal streaming service Peacock is set to premiere the live-action adaptation of 1995's Twisted Metal. The action-comedy series will be led by Anthony Mackie, with Rhett Reese, and Paul Wernick (Deadpool, Zombieland) as the showrunners. The post-apocalyptic story will follow Mackie's character as he navigates through the insane world of vehicular combat.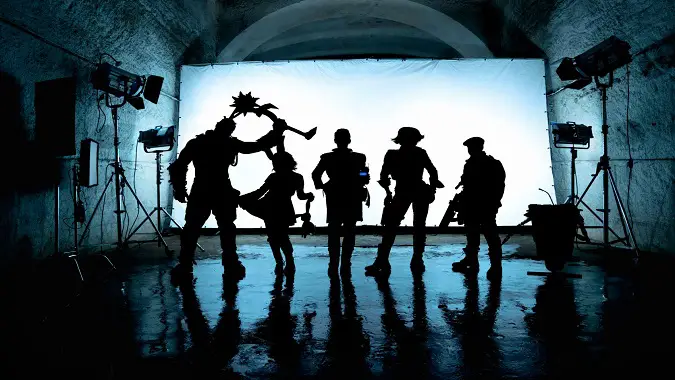 Borderlands
It was ages ago when the Borderlands movie wrapped up filming in June 2021, and now that we are at the tail end of 2022, we still don't know when this movie will be released. At this time, we know that a first look was shown at CinemaCon in April that showed Cate Blanchett as Lilith, Kevin Hart as Roland, and Jack Black voicing Claptrap. It's a bit concerning that we have no release date for the Eli Roth-directed movie, but hopefully, we'll get some information in the upcoming months because this movie has a stellar cast and Craig Mazin is the screenwriter.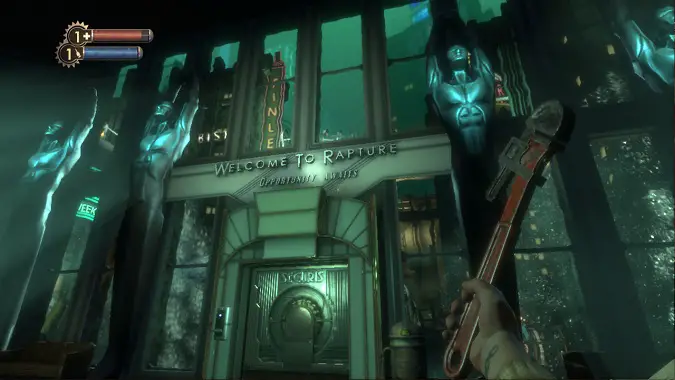 Bioshock
It was reported in February that Take-Two Interactive and Netflix were working on a deal to develop a live-action Bioshock movie, and in August, we learned that Francis Lawrence (The Hunger Games) will be directing with Michael Green (Blade Runner 2049, Logan) penning the script. Now that we have a director and writer, we might start to get a few more updates about the movie, but it's probably safe to assume that this movie won't be released until 2024 (at the earliest). 
The Division
The Division movie has been talked about since 2019, and filming was scheduled to start in November 2021; however, there have been no updates about the movie since then. Jake Gyllenhaal and Jessica Chastain are still tied to the movie, with Rawson Marchal Thurber (Red Notice) directing and co-writing the script with Ellen Shanman (Voltron, Sports Tips with Chip). What we do know about the movie is that it will be set in the near future during Black Friday, and a deadly virus is being spread via paper money. With millions suddenly dead, a small group of civilians is sent to New York City to save those who remain.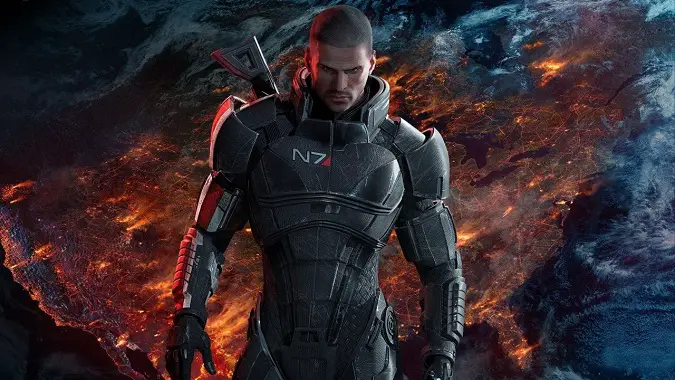 Mass Effect
This one is staying in the "Rumor" pile for now, but there have been talks about a Mass Effect series. In 2021, Amazon Studios bought the rights to the game, but as of now, there have been no updates. Perhaps they're waiting to see when Mass Effect 5 will be released, or they're deciding how they want to approach the series (i.e., to Shepard or not to Shepard). Either way, a Mass Effect series would be a phenomenal entry in both video game adaptions and sci-fi TV.