How do you feel about WoW's current, staggered raid release schedule?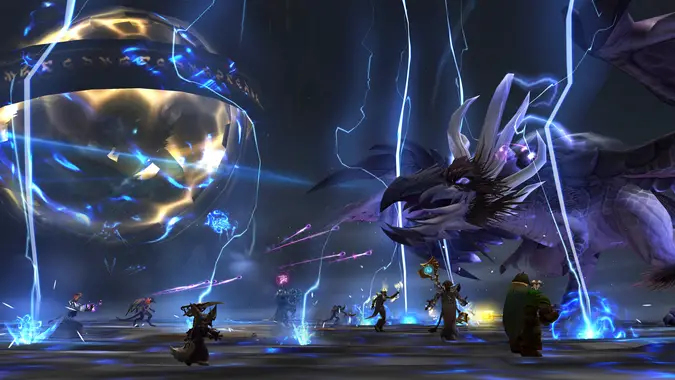 We're four days into the Vault of the Incarnates — Dragonflight's first raid. You've all cleared Mythic Raszageth, right? Kidding! Even Race to World First contenders have at most cleared four Mythic raid bosses. But there have definitely been some exciting moments, with all three difficulties coming out the same week.
This is my first expansion since Wrath where I am raiding from the onset. I've had a lot of fun so far, even when wiping the floor of the Vault with my face constantly. But truthfully, I wish at least the first wing of LFR had opened this week as well, if only to get some practice (not to mention more gear).
Instead, it's been a fascinating week where the Race to World First has started as a race to gear for world first (credit to EIC Liz Harper for this excellent turn of phrase). The release schedule has definitely altered the RWF viewing experience; instead of doing Heroic splits as a reaction to gear check encounters, top tier guilds are doing exactly what we're doing ourselves — tackling the lower tiers to gear for the harder fights.
Of course, there's an additional difficulty layer as raiders are encountering the Raszageth fight for the first time! Everyone is learning the encounter during the race, instead of getting a feel for the base mechanics in Normal and Heroic a week prior. While it makes for exciting progression, it's also a major factor in RWF decision-making: Do you rapid gear in Mythic+ dungeons and speed through the first four Mythic bosses (earning yourself an early leaderboard spot), or do you play the long game in mastering Heroic Raszageth before diving in for the coveted World First?
Tell me friends, did your guild clear the Vault of the Incarnates on Normal the first night? Are you holding out for LFR release? And above all, how should Blizzard schedule raid releases in the future?