What are your 2023 gaming resolutions?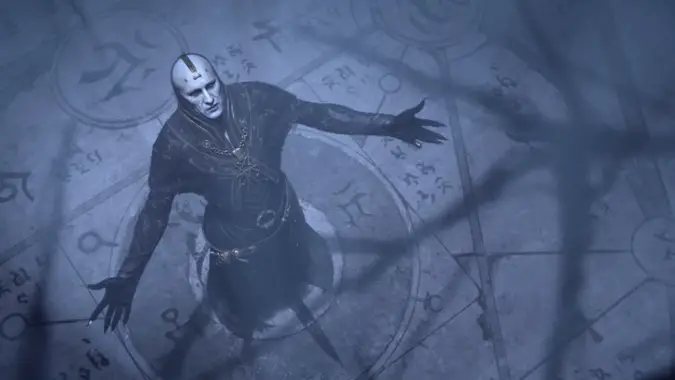 As the year comes to an end, I'm all ready to start 2023 — for to quote Marc Antony: "I have come not to praise 2022 but to bury it". Not that 2022 was a bad year for gaming: Splatoon 3, Elden Ring, Horizon Forbidden West, Stray, God of War Ragnarok, a slew of great indie games, and of course Dragonflight all made their mark. Oh, and Diablo Immortal and Overwatch 2 came out. Still, I'm all about looking to the future, and for 2023 that means I'm going back to the past and declaring it (for myself, at least) the Year of the Backlog.
Yes, it's a common gaming resolution: actually play the games you've purchased instead of just buying new ones. Still, the fact that I was able to carve out time and complete God of War Ragnarok has increased my optimism that I'll at least be able to make a dent. Games like Assassin's Creed (both Odyssey and Valhalla versions) and Horizon Zero Dawn and Forbidden West have been sitting barely played for too long and it's time to rectify that. In order to help with my backlog I'm not allowing myself to purchase games with owned unfinished prequels. So while I'm looking forward to Fire Emblem: Engage, Octopath Traveler 2, and of course The Legend of Zelda: Tears of the Kingdom, I am not going to even purchase them until I've spent more time playing Fire Emblem: Three Heroes, the first Octopath Traveler, and Breath of the Wild.
This doesn't mean no new games for me in 2023, though. For one thing, I'm not really sure what the prequel of Final Fantasy 16 would be — and I could always justify it by saying I'm up-to-date on Final Fantasy 14. In addition we have one gigantic title coming from Blizzard on June 6 and that of course is Diablo 4 and there's no chance I miss out on that (and it helps that I've completed Diablo 3 so my self-imposed criteria is satisfied). There's also Hades 2 lurking although I may wait for the Nintendo Switch version, and there are always some great indie games in the pipeline; I'm more excited for Slay the Princess than I am any of the other games I've listed. Still, the Year of the Backlog is the resolution that I plan on honoring.
So that's my one big gaming resolution for 2023. What are yours? Are there games in your backlog you plan to play? Do you resolve to play certain games, or finish a game you've started? Or do you find New Year's resolutions not very useful and just plan on doing what you've always done?