WoW
Jan 24, 2023 1:00 pm CT
When is the WoW patch 10.0.5 release date? The patch is now live!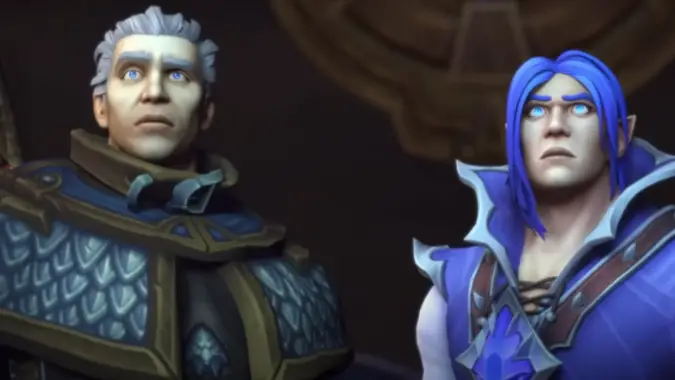 Patch 10.0.5 for World of Warcraft's Dragonflight expansion release date is January 24, so it's now live! 2023 has had an extremely speedy patch release schedule, with this patch coming just two months after the expansion's initial release. In both Shadowlands and Battle for Azeroth, it took around four months to see the expansion's first patch.
Blizzard has set up an an aggressive content roadmap for Dragonflight in 2023 with six patches scheduled to roll out over the year. If Blizzard hits these marks — patch 10.0.5 this month, patch 10.0.7 in the spring, patch 10.1 between spring and summer, patch 10.1.5 in summer, patch 10.1.7 in fall, and patch 10.2 before the end of the year — it will be the busiest year for World of Warcraft since vanilla rolled out seven content patches in the 12 months following the game's initial release.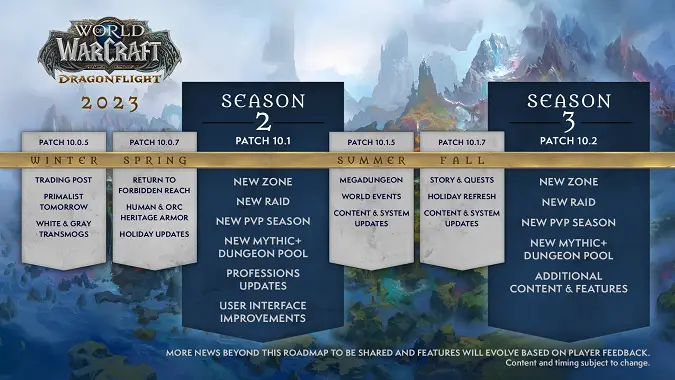 Of course, patch 10.0.5 is a smaller x.x.5 patch, which typically only include minor features. It doesn't add new zones, dungeons, raids, or game-changing features: just some class revamps (largely for Druids, who got very little adjustment throughout the Dragonflight beta), the Trading Post, white and gray transmog, and some new world content in the Primalist Tomorrow area. Patch 10.0.5, like all x.x.5 patches, exists to help fine-tune the game and and add a few small pieces of content between larger patch roll-outs.
Dragonflight is already chock a block with things for players to do, so it doesn't feel like we need a major content patch quite yet — and I didn't even expect a minor patch to come out this soon. Based on the number of class changes and talent redesigns, I originally thought that patch 10.0.5 would need more testing time, landing in the spring with a schedule more like what we've seen with other recent patch cycles.
But so far, Blizzard is sticking to its new six patch roadmap, which means 2023 will be an extremely busy year for World of Warcraft. Dragonflight patch 10.0.5 is live when maintenance concludes on January 24, 2023.
Originally posted January 12, 2023. Updated January 24, 2023.