When does Diablo 3 Season 27 end? February 19!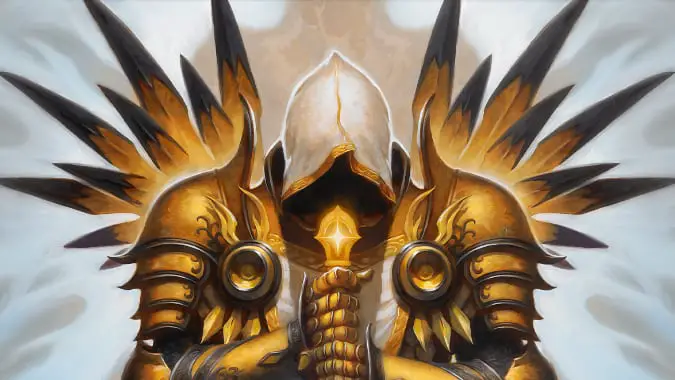 Diablo 3 Season 27: Light's Calling is ending this weekend, and hopefully you've enjoyed collecting Angelic Crucibles to power up your gear. But whether this Season is to your liking or not, the next Season is always just around the corner. So how long do we have to enjoy Season 27 before it ends? Diablo 3 Seasons don't have fixed schedules, but they follow some predictable patterns. Now that the Patch 2.7.5 PTR has completed we have our official end date: Diablo 3 Season 27 will finish on Sunday, February 19, 2023, with Season 28 starting the following week, on Friday, February 24.
That makes Season 27 one of the longest Seasons Diablo 3 has ever had, lasting just shy of a six months —  more akin to the original Diablo 2 ladder cycles than previous Diablo 3 seasons! 18-week Seasons have been the norm recently, and even though there have been outliers over the years, Season 27 managed to outlast them all. It's possible that these long Seasons will become Diablo 3's new norm — assuming the game continues with Seasons at all. With Diablo 4 launching on June 4, 2023, the new game will be likely dominate our attention. Diablo 4 will have Seasons of its own, and each one is expected to be a significant game update including new zones and other content on top of the Season's Journey and Seasonal features we've seen in Diablo 3. It's possible Blizzard will decide that continued Diablo 3 development just isn't worth it, and leave Season 28 as the game's last. But Blizzard kept Diablo 2 Ladder Seasons going for 20 years until Diablo 2: Resurrected launched (and now has its own Ladder Seasons), so it's possible D3 will continue as well. But if it does, we would expect longer and less complicated Seasons in the future.
But for now, you only have a few days to finish the season's journey for Season 27, so go out there and earn yourself a terrifying, arm-toting zombie puppy, yeah?
Originally published September 12, 2022, updated February 17, 2023