At the end of its first month, how are you feeling about the Trading Post in WoW?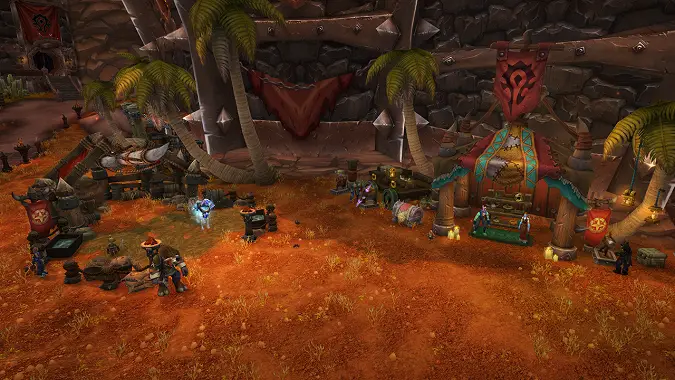 I have to admit, when I first read the news that Blizzard was introducing the Trading Post to WoW, my instinct was to fear the worst. It sounded like a Battle Pass to me, and that immediately felt against the seemingly reinvigorated spirit of the game that's made Dragonflight so pleasant. Of course, it's not a Battle Pass — far from it — and I have to say, I'm incredibly happy with how wrong those initial fears were.
I've become a much more casual player over the years, playing in smaller windows and less often than I did for most of WoW's lifespan. Even so, I maxed out my Trader's Tender so quickly and easily that it barely registered. Having thought the progression would be much less forgiving — in actual Battle Pass systems, I'm usually scrambling for rewards at the last second — being able to clear out all my objectives and cash in my Tendies so effortlessly felt fantastic. Frankly, I was surprised (but not upset) that there wasn't anything I could do to earn more Tenders.
I hit cap. I chose the rewards I wanted. Now I wait for the next set of rewards to roll around.
To be honest, I'm actually excited to see what's in store for March's Trading Post. I didn't think that would ever be the case, but here I am, loving how simple and effortless the Trading Post has been to progress through. My only (very minor) fear is that I'll eventually hit a point when I want to freeze multiple things and won't be able to purchase a reward that I really want because I've run out of Tender. I'll deal with that when it happens, though. For now, I'm quite happy with the Trading Post.
That's me, though. What about all of you? How do you feel about the Trading Post now that it's nearly done with its first full run of rewards? And speaking of rewards, what did y'all choose to buy (or freeze)? Sound off below!