Sorry, but there are no plans for Diablo 4 to join Xbox Game Pass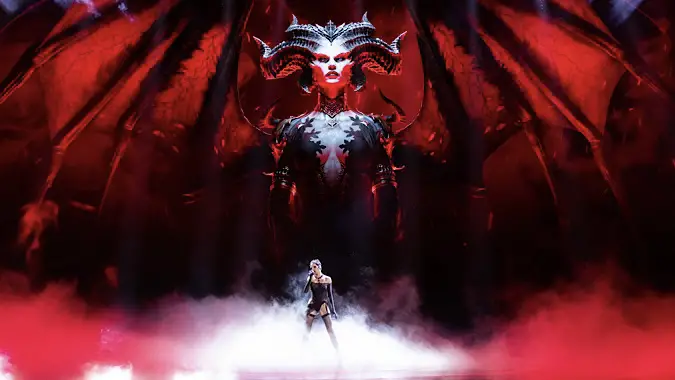 With the Diablo 4 Beta Access and Open Access weekends approaching and the game's upcoming June release, there have been many questions about Xbox Game Pass and whether Diablo 4 will be available via that service. The extremely simple answer is "no." This is according to Rod Fergusson, Senior VP  and General Manager of all things Diablo 4, via Twitter.
"It's awesome seeing the excitement around the Diablo IV Beta, and our Wolf Pack puppy! We've been getting some questions about D4 on Game Pass and I want to let you know we have no plans for that. See you in Sanctuary during the Beta Early Access weekend starting on March 17!"
Blizzard Games and Xbox Game Pass
The question always arises about games becoming available on Game Pass upon release. It makes sense, especially with the number of players (25 million!) subscribing to the service. Of course, "no plans" doesn't necessarily mean "never," and there is no mention of other Blizzard games coming to Game Pass in that tweet. New releases have been expected to come out Day One on Game Pass, so for Microsoft and Blizzard to hold off could mean a couple of things. They could be waiting to see the reception of the game when it releases in June, or they might be waiting to see when and if Microsoft's acquisition of Activision Blizzard King goes through because that will have an effect on what becomes available and when.
If the reception is good, and the sales of the game meet their expectations, we will probably see Diablo 4 become available on Game Pass. Maybe not in the first few months or even this year, but eventually. And if the studio's acquisition goes through, we can be assured that Diablo 4 will be put in Game Pass as soon as possible. In a blog post back in September 2022, Phil Spencer, Head of Xbox, made that clear.
"We intend to make Activision Blizzard's much-loved library of games – including Overwatch, Diablo, and Call of Duty – available in Game Pass and to grow those gaming communities. "
For now, we can play "wait and see" and as we get closer to the June 6, 2023 release of Diablo 4, we can hope for more information.