While away your Diablo 4 beta login queue with a napping wolf pup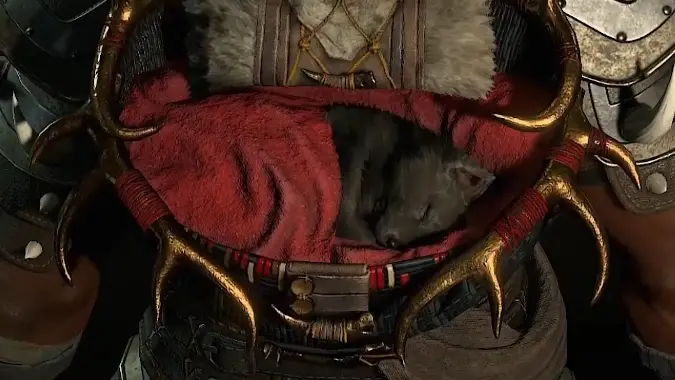 This is the second of two Diablo 4 beta weekends, but we're already seeing lengthy login queues as players scramble to play the new hotness. This weekend is the open beta, so any and all comers can try out the highly anticipated new Diablo title for themselves. What in the name of Lilith will you do with your time while you wait?
Well, we're all obviously working to earn an adorable wolf (back)pack. Why not spend your lonely queueing hours accompanied by Blizzard's live puppy cam of your soon-to-be new bestest best pal? Pull up the hour-long video with its nice, soothing music — I dare you not to nap yourself.
As a reminder, this cute baby is your reward when Diablo 4 releases for leveling a character to 20 in the two beta weekends; the beta leveling cap is 25, so this goal falls right into your potential progress. In addition, you can earn the following live-game titles during the beta as well:
Initial Casualty title: earned by reaching Kyovashad with one character.
Early Voyager title: earned by reaching Level 20 on one character.
Of course, if podcasts or articles are more your speed, we have tons of content for your login queue enjoyment!
Personally, I plan to level one of every class during this period. Yes, the cap is 25 but this is an excellent opportunity to explore skill trees, the Fractured Peaks testing zone and hub city of Kyovashad, plus experiencing the terror that is world boss Ashava each Saturday (at 10 a.m., 12 p.m., 10 p.m. and midnight PDT) during the beta weekends. Whether this is your introduction to Diablo or you're a seasoned veteran of the franchise, the title looks to be stunning, gory, and oh-so-fun to play. See you in Sanctuary — just as soon as those pesky login queues clear up!
Initially published March 17, 2023. Updated March 24, 2023.