What video games are you currently hyped for?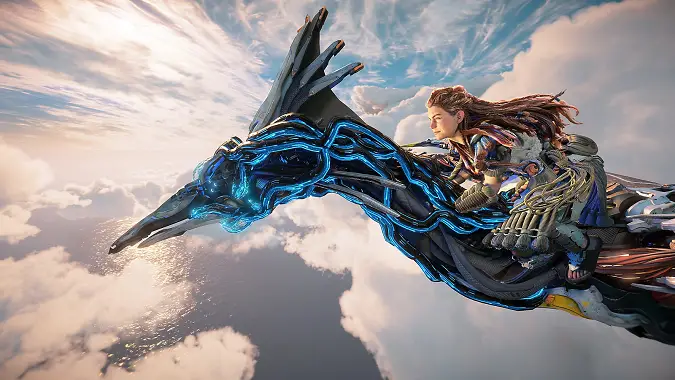 The first DLC for Horizon Forbidden West titled Burning Shores is out this week, and I would be totally hyped for it — if I had completed HFW when I had a chance. Sadly though it'll have to wait until later this year as I still have Horizon Zero Dawn to get through first. Luckily there's still a lot to get excited about over the next few months.
On the top of many players' list is Tears of the Kingdom the forthcoming Legend of Zelda sequel to the insanely popular Breath of the Wild. Last week the final trailer was released and we finally got a look at the story while also learning Critical Role Dungeonmaster and nerd fave Matthew Mercer is voicing Ganondorf. Of course, I'm in the same boat with Tears of the Kingdom as I am with Burning Shores — unfinished first game. That said unlike Aloy's latest adventure it's not required to complete or even play the predecessor first so I'm letting the anticipation build even if I decide to skip it for now.
Of course I'd be remiss if I didn't mention Diablo 4 and its arrival in under seven weeks. I got a good sense of the game during the recent beta event — as well as earning the super-cute wolf pup — so I'm definitely pre-ordering, although which version is still in question. Speaking of trailers from last week we got new looks at the Rogue and Sorcerer classes, and we're getting another dev livestream this week to keep the hype going.
While I'm chomping at the bit to play Diablo 4 I have another reason for wanting to jump into it as soon as it releases: Final Fantasy 16 is also coming out in June, three weeks after D4 early access starts. While not every Final Fantasy is a must-play for me, I'm really loving the looks of 16 — especially the Eikon vs Eikon battles. And it too had a new gameplay presentation last week (apparently it was a big week for forthcoming game reveals)!
Finally, a new game got added to my hype list after a new trailer (last week, of course) — Stray Gods. I love "choices matter" narrative games — the Life is Strange series is in my top 10 all-time gaming franchise list — and added to that it's a musical about greek gods in modern times, and starring a plethora of amazing voice actors. August 3 can not get here soon enough.
What about you? What is your gaming hype currently aimed at? Any Indie Games you got your eyes on? Are you checking out the new League of Legends game Mageseeker this week? Or are you simply waiting for Dragonflight patch 10.1?