WRUP: An uneventful weekend full of events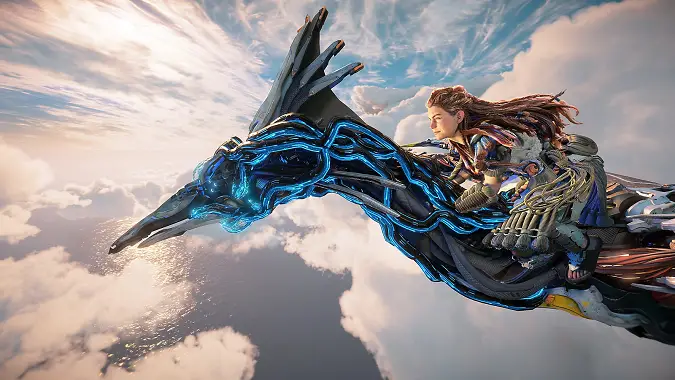 Hello, all! It's the end of the weekend, and we here at Blizzard Watch have been up to a whole lot of stuff. Gaming stuff, entertainment stuff, social stuff, non-social stuff — all of it!
So sit back, relax, and have yourself a nice WRUP — What aRe yoU Playing? Our newest Phil starts us off.
World of Warcraft
Elden Ring
Maybe D&D? D&D prep, at a minimum
We may have finished raiding for the rest of 10.0, but I still need to get my hands on those sweet, sweet tendies to spend on cosmetics, and this is the first month they haven't kind of all idly fallen into my hands by the middle of the month. I guess I'll actually go work on it.
Meanwhile, knowing that the Elden Ring DLC will arrive …someday … I've booted up my latest trip through and am just collecting some things to carry over to another playthrough — larval tears, bell bearings that will carry over, some rune farming, mostly just trying to shake off the rust. This has involved a fair amount of dying.
And as always, there's D&D. If we aren't playing Friday, then I'll at least be prepping for my Avernus Remix campaign the following weekend.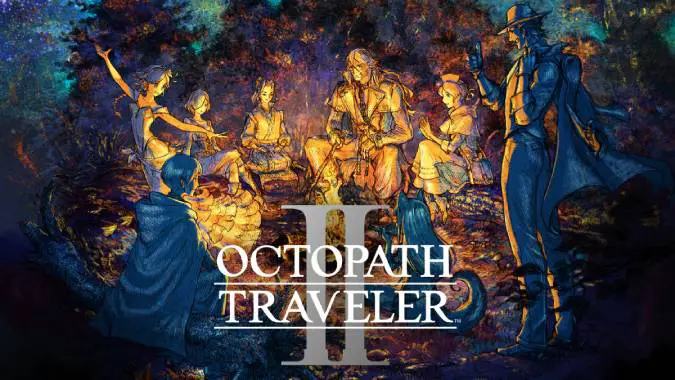 Octopath Traveler 2
Hearthstone
Nothing new from me this week! Still going strong on Octopath Traveler 2, being close to hitting the halfway point of the game (I assume). Been playing a lot of Hearthstone too due to the recent expansion (Festival of Legends), and I've been delving into the Battlegrounds more than usual lately as well. I seem to have hit a MMR plateau on BGs where I'm losing games much more often than what I'm used to, which encourages me to try and git gud.
I've been searching sporadically for a barely remembered Robotron-like game, originally written for the Commodore 64, played 20+ years and an indeterminate number of PCs and laptops ago. I'm gratified to have found it and the sequel: Crossroads & Crossroads 2. To play them, back in the day, home computer users had to type in pages and pages of machine code printed in Compute! magazine. To honor their dedication and sacrifice, I will descend into the madness of 8-bit chaos via a handy emulator…
It's a weekend before a Public Holiday on the Tuesday – so I will be having regrets that I haven't applied for Monday off like 90% of the country.
I have my next Covid booster on Saturday (I had my flu vax last weekend), and a D&D session on Saturday.
I've started streaming recently and other than streaming the weekly Zskera Vaults run, I've been doing some little cozy/puzzle games.
Diablo 2 Resurrected
Diablo 3
The Well of Ascension by Brandon Sanderson
Getting over the stomach flu
Honestly, I should just clear my schedule and just be sick for the whole weekend. The stomach bug has been going around and I thought my iron stomach would be immune to it, but no. Luckily, when I get the stomach flu my body craves only one thing: carbs. So I've been living life eating nothing but cereal (with oatmilk) and toast. While I've been sick, I've been enjoying The Well of Ascension. Right now I don't like it as much as Mistborn, but it's growing on me. If, and when, my stomach decides to stop being my enemy, I'm going to dive into Diablo 2 again while I wait impatiently for the Server Slam in May. I might even play a little Diablo 3. I don't know! But I need to be in that world for a little bit.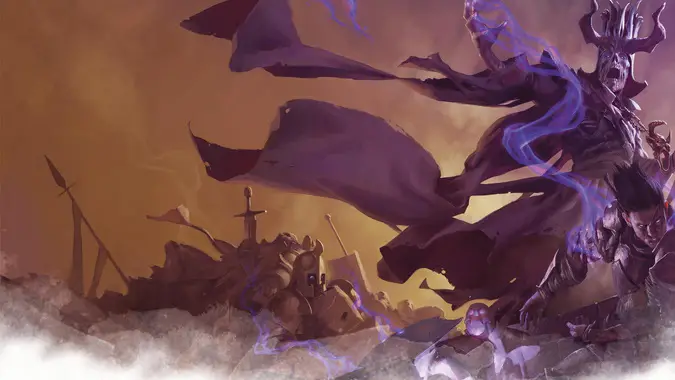 DnD
Fallout New Vegas
Diablo 3
Waiting ever more impatiently for Diablo 4
Every so often i see people go on and on about how amazing Fallout New Vegas was, what an amazing RP experience, etc etc. I remember not being particularly impressed. So I dug out my disc and I started playing it again to see what all the hubbub is about. So far, I am still not particularly impressed. It certainly isn't bad, but I fail to see why so many people drag on about this game being so much better than Fallout 4 — the story is the typical Fallout "You have a thing you think you should do but it turns out that there's a much bigger thing that needs to be done" affair, it's got all the usual "no decision you make is wholly good because everything is morally compromised" bells and whistles, and hearing Chandler from Friends try and talk like a gangster in a 50's movie is…. certainly a choice.
i may be getting cranky waiting for Diablo 4.
DnD
SNAP
Talking Bad Batch with the Geeky Dads talk about Geeky Things podcast
Ted wants to be an author
My DnD character, The Spider, will once again try to steal something of historic and intrinsic value. Expect lots of quips and puns as he works with his team. Will there be chaos and mayhem? Probably, but I don't think we'll see a rampaging animatronic dinosaur this time. Is that a good thing? I guess that's all in the eyes of the beholder. Wait, beholder? Who said anything about a beholder????
SNAP has been rolling out weekly balance updates. I can barely get a handle on the meta before it shifts again. Shuri remains prevalent despite multiple nerfs. I recently opened Shadow King and Super Skrull and have been valiantly trying to make both work with little success. After hitting a new personal best rank last season, I don't think I"m going to be anywhere close to that this season.
Since last we talked, I was again a guest on the Geeky Dads talk about Geeky Things podcast. This time, host J.J. Johnson and I discussed season 2 of The Bad Batch. You can listen to it on your favorite podcast app.
This and every weekend, I'm playing "Ted wants to be an author." I just got my author proof copy of my debut novel so I'll be combing through it for those typos that have somehow survived multiple rounds of edits and read throughs.
D&D
Haircuts
Elden Ring
Resident Evil 4 Remake
Beau is Afraid (?)
For a weekend where I keep telling myself we don't have many plans… we actually have a lot of plans. Friday night kicks off our third D&D session and I am both nervous and incredibly excited, because my group will likely be facing the first real boss — which happens to be the first encounter I've ever fully designed myself. It's a mix of D&D, Dark Souls, and Mythic raiding… So I'm very interested to see how it all goes! 😬
After I've come down from whatever rush/mania that night induces, it'll probably be Resident Evil 4 (me) or Elden Ring (GF), continuing on and off throughout the weekend.
Saturday will then be a morning of hairs getting cut and spending some time out and about. I'd love to see Ari Aster's new 3-hour mommy-issue flick (despite that description), Beau is Afraid, but I need to do some more planning. I know for sure it's a "theatre film" for me, but I'm not sure if I wanna try to watch it with a smaller group of friends or just with my partner first.
That's what we've been up to this weekend! Hope you've all had a fantastic one, and we'll talk to ya next time!