Games to play while we wait for Diablo 4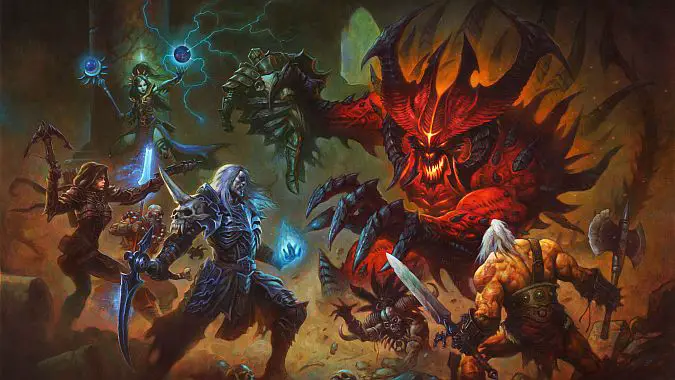 We are oh-so-close to Diablo 4 being a reality instead of a fever dream, but the official release isn't until summer, so we still have a couple months of gaming to go before the full game lands in our hot little hands.
If you, like our staff, absolutely loved the open beta loved the open beta and now need a fix of that Diablo-like goodness while we wait, there's good news. There are loads of other titles that have been inspired by this franchise. So depending on what you most love about the world and systems of Diablo, there's a perfect game for you to explore. Here are some of our choices.
Path of Exile
One of the most similar games to the Diablo franchise is Path of Exile. The systems, the setting, the style; so much of Path of Exile has been directly inspired by the Diablo DNA. In fact, plenty of players have gotten hooked on this title during the long interim while Blizzard has been working on Diablo 4. This title has also got an expansion – Path of Exile: Crucible – coming out in early April, so now's a perfect time to get into the scene.
Platforms: PC, PlayStation, Xbox
Cost: Free!
Buy here

The Torchlight series
Another very clear descendant of the Diablo lineage is the trilogy of Torchlight games. The Runic Games story began back in 2009, with a title that offered the same randomly-generated dungeons rife with loot to amass. From those roots, the Torchlight games have grown in complexity, offering more character classes for Diablo-like co-op party building. The world is more quirky steampunk than demonic gore, but the family gameplay cycles will still feel like home to long-time Diablo fans.
Platforms: PC, PlayStation, Switch, Xbox
Cost: from $14.99
Buy Torchlight here, Torchlight 2 here, and Torchlight 3 here
Hades
This is a huge favorite of the Blizzard Watch staff. The game echoes Diablo's isometric style and action systems, and it also draws the same idea of assembling synergistic gear and perks. Rather than painstakingly collecting your green item sets in Diablo 3, the rogue-like Hades will have a new batch of options to spec yourself with each attempt you make at taking down all of the Greek gods. Plus, you can pet Cerberus.
Platforms: PC, PlayStation, Switch, Xbox
Cost: $24.99
Buy here

Death's Door
To me, the most distinct character class in the Diablo world is the Necromancer. If you, like me, are all about the undead and the souls and the afterlife, then you might enjoy stepping into the feathers of the Crow in Death's Door. The combat and character stat customization will likely remind you of roaming Sanctuary as a Necromancer, but with a sense of mystery and exploration that calls Zelda games to mind. It's a single-player experience rather than the Diablo co-op, but you'll definitely get A Mood from Death's Door.
Platforms: PC, PlayStation, Switch, Xbox
Cost: $19.99
Buy here
Bloodstained: Ritual of the Night
Maybe what you most miss about Diablo is the aesthetic. If you need a fix of demons and undead and sparkly spells, then you might enjoy trying Bloodstained: Ritual of the Night. This is an homage to Castlevania, so even though the genre is wildly different from Diablo, the look is surprisingly similar. The Castlevania games have always had gothic horror flavor – you literally fight Dracula – and Bloodstained pairs that old-school pixel-game history with lush modern artwork.
Platforms: PC, PlayStation, Switch, Xbox
Cost: $39.99
Buy here

Minecraft Dungeons
Maybe what you most miss about Diablo is teaming up with your friends to smack around hordes of enemies and acquire cool loot. For these players, take a gander at Minecraft Dungeons. Yes, the look is a far cry from anything like Diablo. But once you log in, all of the systems are a carbon copy of what you already know. As with Diablo 3, things get increasingly interesting once you're into the end game with loads of DLC packs. And there's an extra bonus for those of you living under the Microsoft umbrella: Minecraft Dungeons is on Game Pass.
Platforms: PC, PlayStation, Switch, Xbox
Cost: from $19.99
Buy here
Diablo 3
Maybe what you most miss is just playing Diablo. If that's you, then let me remind you that Diablo 3 is still going strong and drawing in players under its seasonal model. Season 28 just kicked off in February, and it brings an entirely overhauled talent system to the game. Or, if you've truly hit your limit on Diablo 3, Blizzard has you covered with a blast from the past in Diablo 2 Resurrected and the mobile option Diablo Immortal.
Platforms: PC, PlayStation, Switch, Xbox
Cost: $59.99
Buy here
Originally posted July 2019. Updated May 5, 2023.