All Empowered Runes and their effects in Wrath Classic's Titan Rune Dungeons — with new Runes coming in Phase 3 on June 20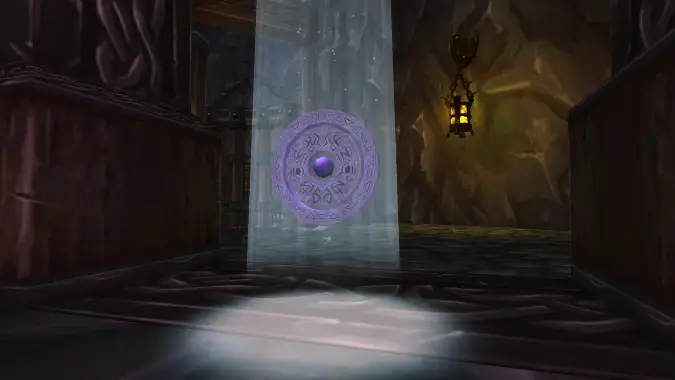 One of the gameplay deviations added in Wrath of the Lich King Classic Phase 2 are the Titan Rune Dungeons, an optional difficulty modifier for endgame dungeons and an additional source of 10-player Phase 1 raid gear. When all five players in a dungeon interact with the Mysterious Titanic Relic, they enable Defense Protocol Alpha and an Empowered Rune effect will appear. Each Empowered Rune functions similarly — they cause the enemies to deal more damage and give them a larger health pool but based on the dungeon you are in, they'll be able to cause a random additional damage effect.
When Wrath Classic Phase 3 goes live on June 20 so too will Defense Protocol Beta — a new high-level challenge mode for Titan Rune Dungeons. Let's take a look at all of the Titan Runes currently available in Wrath Classic, as well as the Titan Runes that may be coming in Phase 3.
All Empowered Titan Runes in Wrath Classic
As of now, these are the Empowered Runes available in each Wrath Classic dungeon:
Utgarde Keep and Utgarde Pinnacle
Azjol-Nerub, Ank'khanet: The Old Kingdom 
Drak'Tharon Keep and Gundrak
The Nexus, The Oculus, The Violet Hold
Culling of Stratholme
Halls of Stone, Halls of Lightning
Updated Titan Runes likely coming in Wrath Phase 3
Previously, Beta Empowered Runes were datamined during PTR testing and it looks a new rune is coming while most of the existing runes are getting their damage and health buffed, with some getting additional damage effects. These runes are likely coming with Defense Protocol Beta and while I think it's probable these will be replacing the existing runes from Defense Protocol Alpha, Blizzard hasn't explicitly said yet.
Dungeons with Defense Protocol Beta active will reward 10-player normal mode Ulduar raid gear while the final boss will drop the Sidereal Essense, a new currency used to purchase 10-player hard mode Ulduar gear from the Animated Constellation vendor in Dalaran.
The ongoing investment and development put in to Titan Rune Dungeons make them an an interesting aspect for the remaining Wrath Classic phase releases and I am looking forward to see how Blizzard continues to create and tune runes and the reward systems to fit with previous raid releases. At the very least, they provide another activity to keep players interested in during the summer!
Originally published May 5, 2023. Updated May 22, 2023.